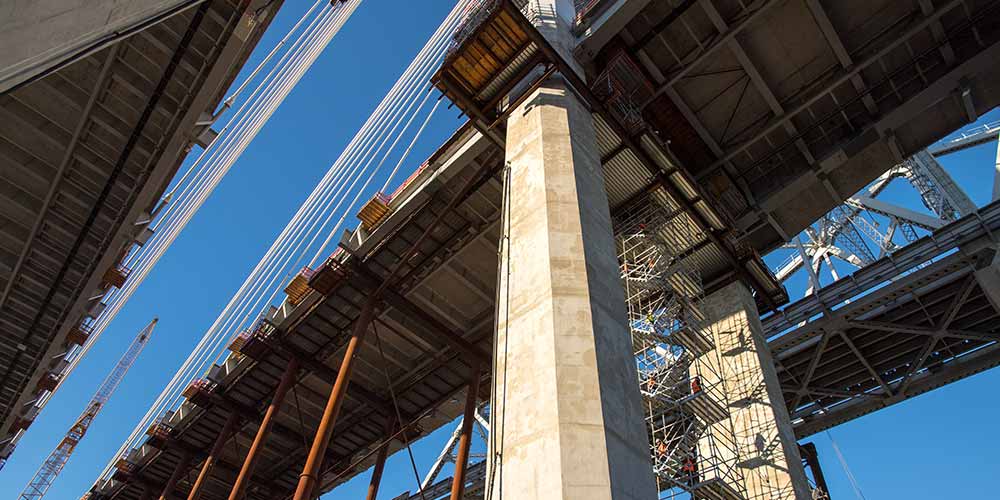 Goethals Bridge
A 140-foot climb up eight flights of scaffolding gets students to the bridge deck of the Goethals Bridge.
There's plenty to see up here. Still under construction, the Goethals Bridge Project — a replacement for the original bridge, which opened in 1928 — will have 144 steel cables up to 400 feet long and 13 inches in diameter. Those cables will connect the Goethals' 272-foot tall towers.
The cable-stay bridge connects Elizabeth, New Jersey, to Staten Island in New York. Completion of the bridge is expected this year.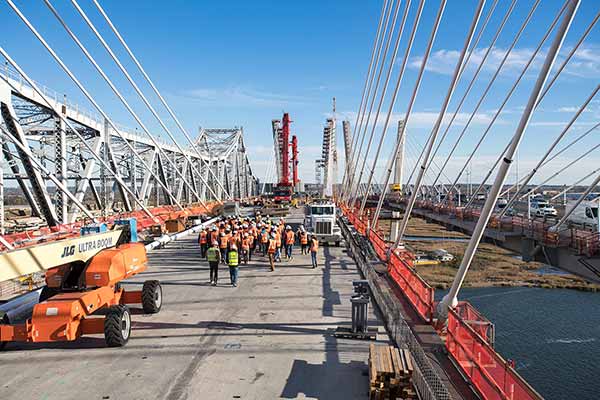 "It was my first time at a bridge under construction," says Sebastien Alvarado. "That made me realize the importance of the accurate analysis that civil engineers are required to execute beforehand in order to place the infrastructure together."
An official with the Port Authority, which owns the bridge, approaches the group.
For all the concrete and steel, these colossal structures have their vulnerabilities. The students have been allowed to bring cameras and take pictures, but certain images are off limits. Photography of structural elements of the bridge's construction are prohibited, the official says.
As he issues his warning, tears build in his eyes.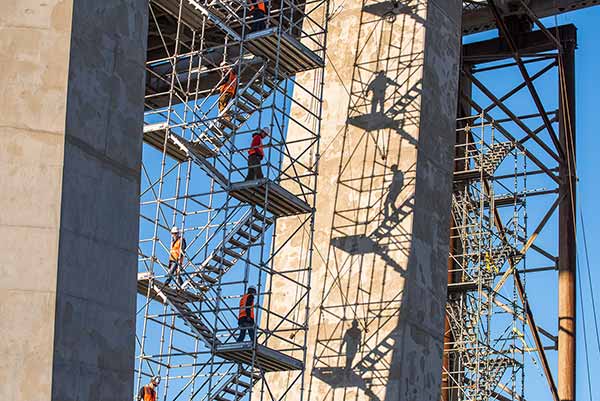 He asks what the students remember of 9/11. This junior class would have only been around the age of four on that day.
He remembers every detail.
As they take in the size and scale of the bridge, he urges everyone to remember that for all the talk about improving the nation's infrastructure, little is said about protecting it.
What's incredibly clear is the vast scale of passage in and out of the city. Also clear is the massive disruption that would take place if a bridge like this were compromised — as of September 2017, more than 11.8 million vehicles crossed the Goethals Bridge, according to the Port Authority.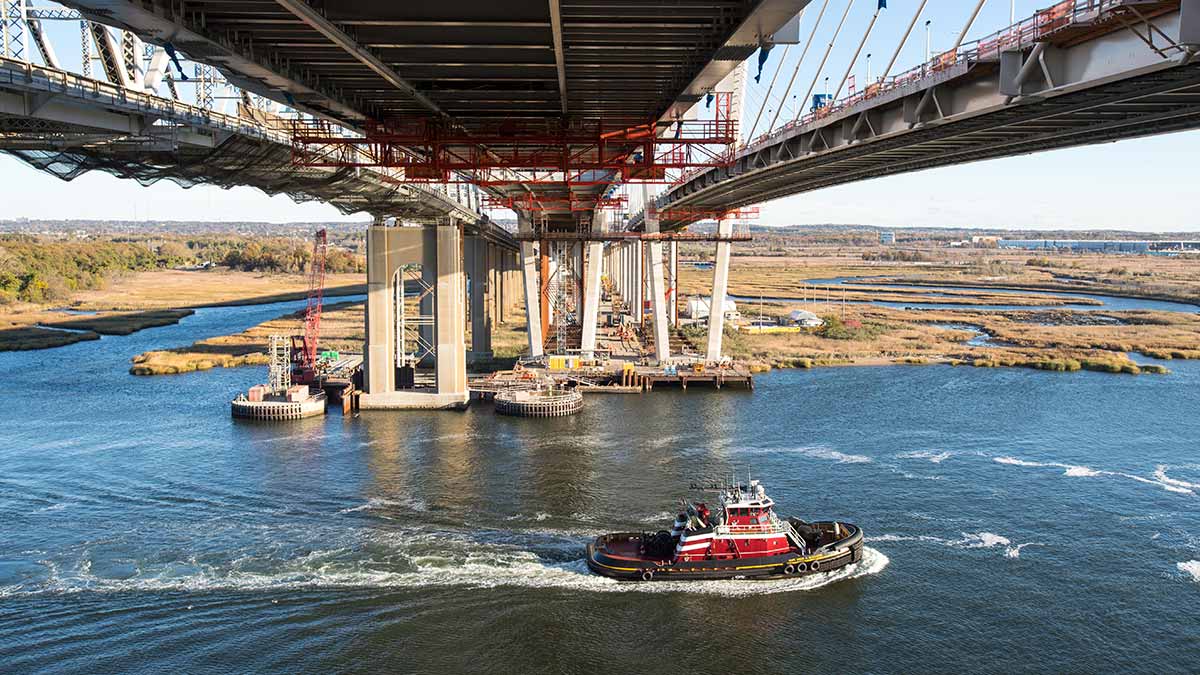 A 140-foot climb up eight flights of scaffolding gets students to the bridge deck of the Goethals Bridge.
Removable cables stretch from the towers to the decking, sections of the decking can also be replaced. New methods and technology are replacing older suspension and truss bridges, Westerink says. Now, graceful designs are also versatile, allowing for modification as well as maintenance without disruption.
"The height was somewhat scary and the wind was cold, but the experience was well worth it to get an inside look at how such a massive structure is constructed," says Megan Irving. "I also appreciated how each engineer we talked to seemed to really care about the communities that they were serving with their projects. I'm glad I picked a major that can be so easily used to help others in their daily life."
The Goethals Bridge Project is a joint venture between Kiewit-Weeks-Massman AJV (KWM). Westerink discussed the project with Thomas Massman, a fourth-generation Notre Dame alumnus during the group's visit.