Faith & Service
Way Maker
2021 Laetare Medalist Carla Harris
When Carla Harris — finance powerhouse, gospel singer, author and winner of the University of Notre Dame's 2021 Laetare Medal — started working at Morgan Stanley in 1987, she earned a reputation not just as an ace deal-closer on the capital markets desk. Her penchant for prayer also gained status in the boardroom.
"While I did not wear 'Holy Roller' on my sleeve, I also didn't hide it," she said. "When I started, those 100-hour work weeks were fact, not fiction."
If a deal was not going very well, Harris would run down the street to St. Patrick's Church and pray for an hour. Recalling this time, Harris said: "It got to be such a running joke that some of my colleagues would say, "This deal is not going well; Carla, where are you going for lunch?"
Jokes aside, when something serious happened in her colleagues' lives, she found they would linger in the conference room after meetings to talk.
"They would tell me, 'My mother has been diagnosed with X, or our baby was born prematurely; can you send a prayer up for us?'" Harris said.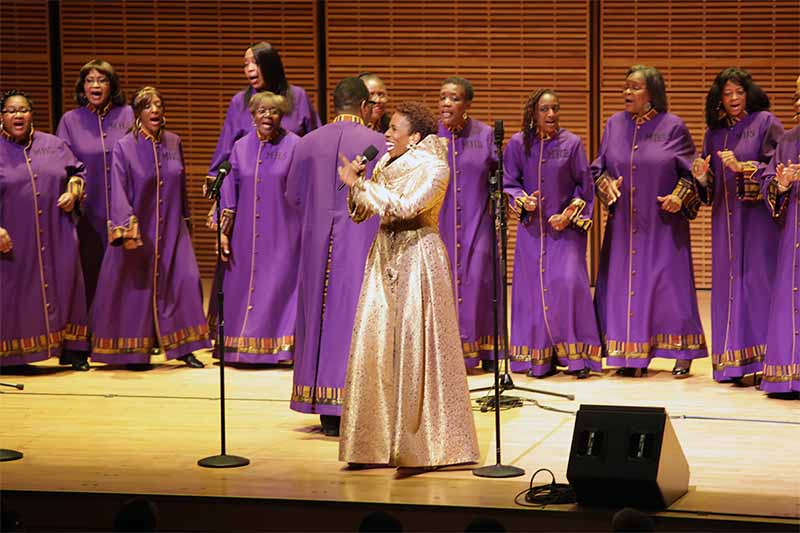 She graduated from Harvard University and then Harvard Business School, and entered Wall Street in the late 1980s. Harris said the stereotypes of bankers in keeping with "The Wolf of Wall Street" were not far off the mark. When she would reference her Catholic faith, people were sometimes surprised because of her job.
Harris' response? "I would say, 'Listen: Working on Wall Street and being a spiritual being are not mutually exclusive. They're beautifully dependent, because ain't nobody survives that environment without the Lord.'"
If Wall Street accomplishments could indicate the power of prayer, it's understandable Harris' colleagues believed she had a divine hotline. Throughout her career, Harris executed major initial public offerings (IPOs) for such companies as UPS, Ariba, Redback, Martha Stewart Living Omnimedia, General Motors' sub-IPO of Delphi Automotive and Immunex Corp. The Immunex transaction was one of the largest common stock transactions in U.S. history, and the 1999 IPO for UPS was the largest in U.S. history to that point. She was chair of the Morgan Stanley Foundation from 2005 to 2014 and is a member of the boards of Harvard University, the Walmart Corp., and Cummins Corp.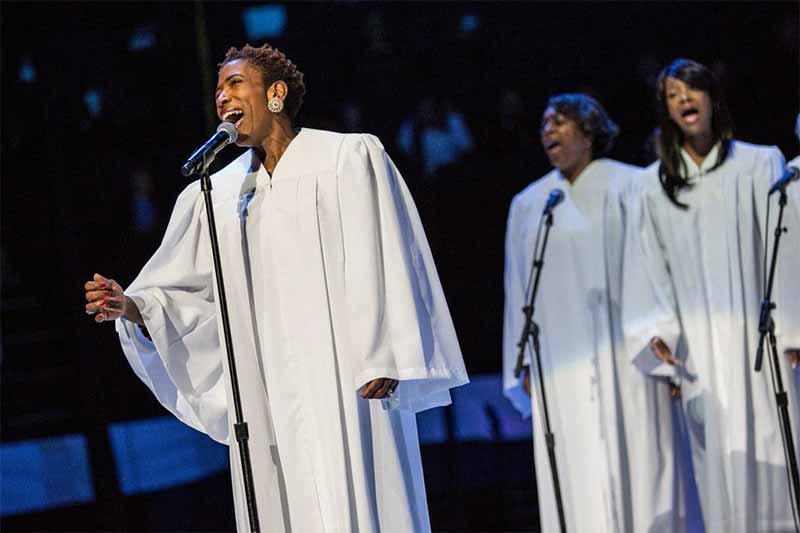 In 2013, Harris was appointed by President Barack Obama to chair the National Women's Business Council, an independent counsel to the President, Congress and the U.S. Small Business Administration.
For Harris, success has always been connected to her spiritual grounding, including a mantra that carried her beyond many obstacles and naysayers: "Never count yourself out." Harris coaches others with this "negative motivation" approach of leveraging people saying something cannot be done into energy to prove them wrong. She views her successes as a responsibility to lift others and believes that "growing our power means giving it away." Harris has mentored hundreds of associates and led efforts focused on developing CEOs from underrepresented groups.
"One of the most important things I realized was that I could empower someone just by affirming them," she said. Her coaching approach with younger employees means listening to them thoroughly, handing over the Kleenex as needed and then telling them: "Let me tell you that you read that right: That's exactly what's going on." The affirmation opens them up to hearing what to do next, and Harris sends them away with a plan and a script. She said this is especially important since the rules of engagement in business are not meritocratic.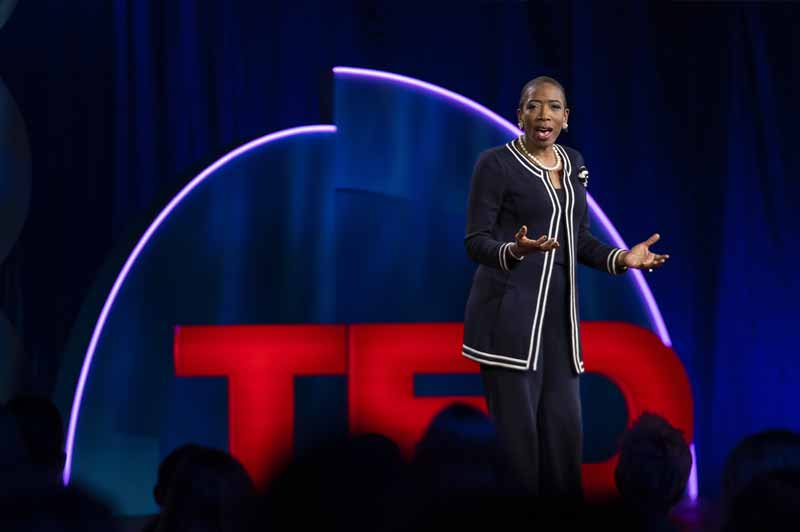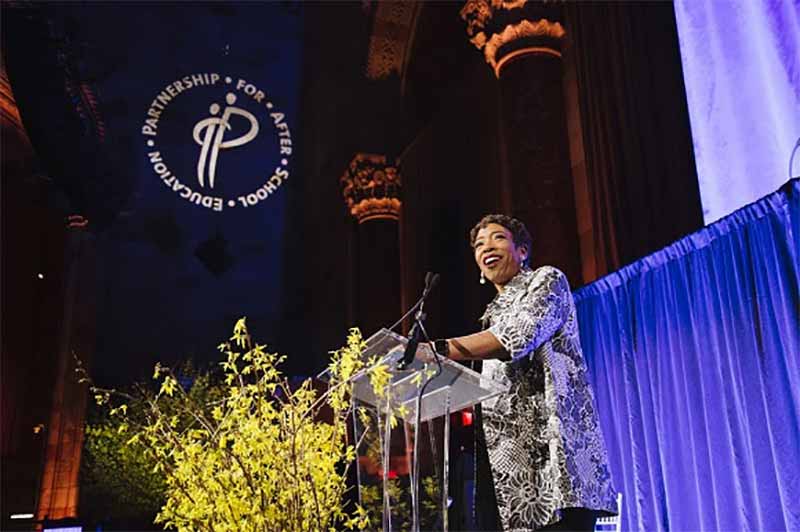 "You're smart, you work hard, you go to the top — it sounds good to all of us because it feels fair, objective and black and white," Harris said. "And then you walk into an environment and find out there's a lot more gray than black and white and a lot more unspoken than spoken." Helping people realize this, and then giving them the tools to manage through it, was something Harris decided she could do that would save them the time and pain of figuring it out alone.
As important as affirming mentees is in business and in life, Harris also emphasized the importance of self-affirmation. "If there's one message I want to leave to my daughters, it would be that you have to know when you have done a great job and have personal satisfaction in that," she said. "If you sit around waiting for affirmation from other people, you might find that you are more disappointed than you are enjoying and being proud of yourself."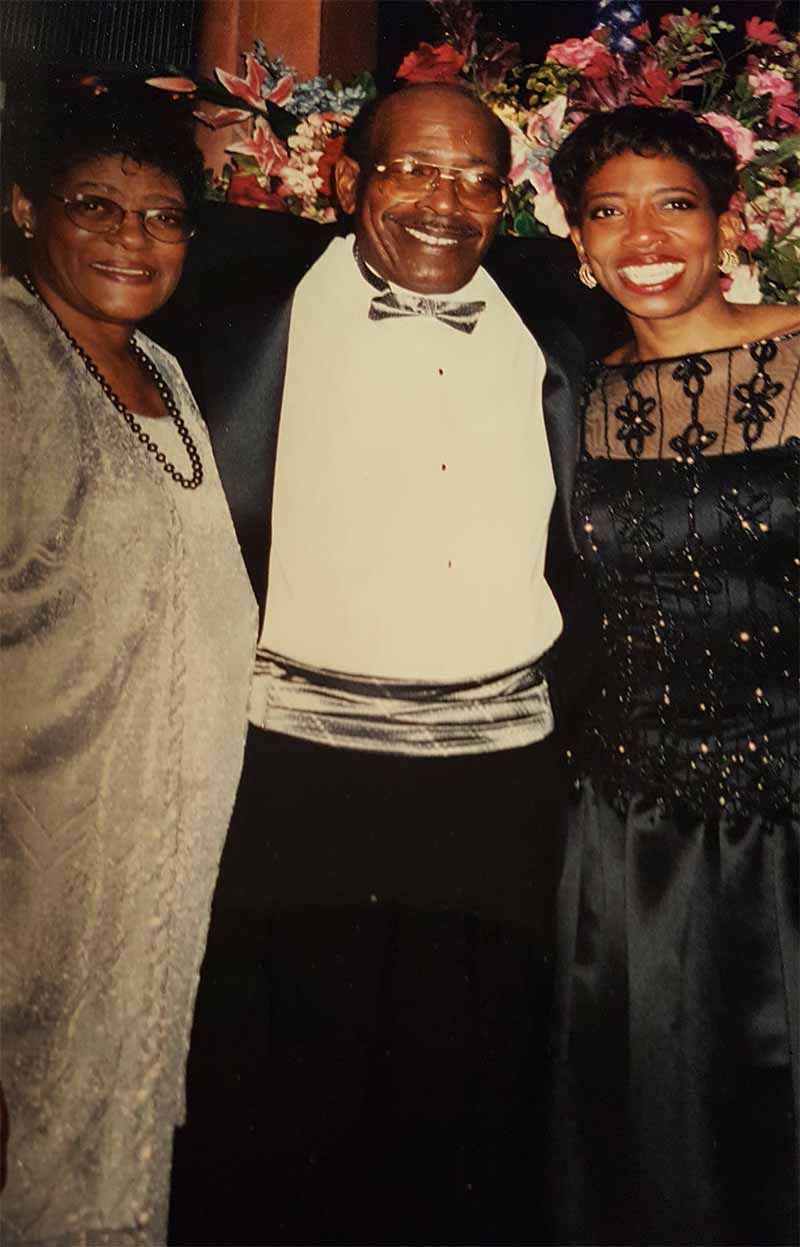 Asked who her formative spiritual influences have been, Harris spoke of her mother, a lifelong Catholic, saying, "She was devoted to the Blessed Mother, and she dedicated me to her after I was baptized at 3 months." Harris' mother, Billie Joyce, was a schoolteacher and her father, John, was a commercial fishing boat captain. They raised their daughter in Jacksonville, Florida, where she attended Catholic school. While John was raised Baptist, he later converted to Catholicism with his daughter standing as his sponsor.
A turning point in Harris' journey as a Catholic was joining St. Charles Borromeo Church in Harlem, where she sings in the choir to this day. St. Charles Borromeo has deepened Harris' love for and engagement with singing. While she started performing at age 9 in a school talent show, Harris went on to sing with many church choirs and Harvard's Radcliffe Choral Society, and has now published four albums of Gospel music, including "O This is Christmas" in 2020. "Singing is a special form of worship and praise for me, and it also inspires," she said. "Let's face it: Sometimes you go to church and the homily didn't inspire you, but the music can make all the difference. Gospel has a way of getting people right in the heart."
Harris described a song she sang on Holy Thursday, saying, "The words are, 'He's a way maker, miracle worker, promise keeper, light in the darkness.' And you start thinking about that. God is a way maker, and He can make a way out of no way. And again, it brings it right back to the personal."