Global
The Advocate
Amid quarantine, Notre Dame undergrad aids Italian healthcare workers
Paolo Mazzara '23 moved to the U.S. from Italy with his family two years ago, a move he said was part of a long-term family plan. His father studied in the states as an undergrad, and always intended to bring his family here from their home in Monza, a city roughly the size of South Bend about 15 miles north of Milan. He came to Notre Dame after a productive conversation with an alumnus, and a visit to campus during which he observed the statue of the Blessed Virgin atop the Main Building resembled the Madonnina atop the Milan Cathedral.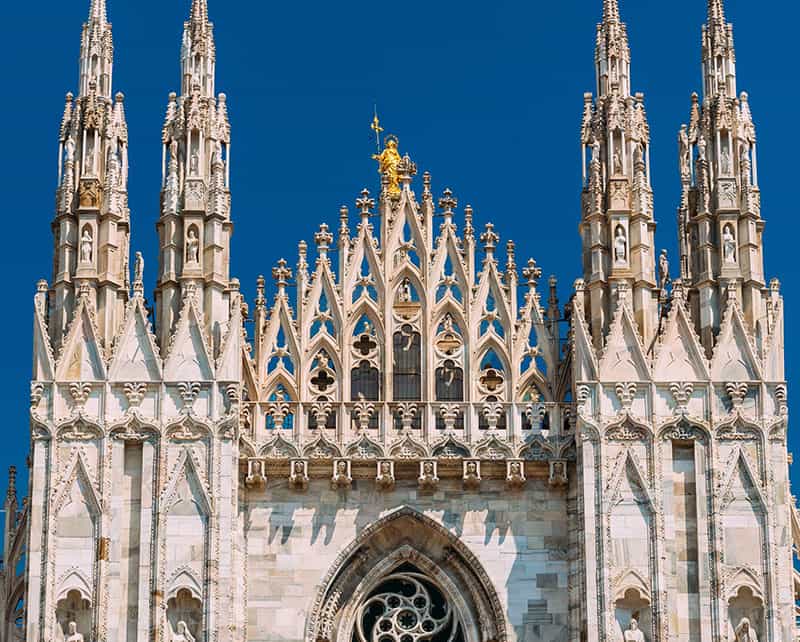 Now in the midst of the COVID-19 pandemic, Mazzara finds himself connecting with his Italian roots more often. But it's not just sentimentality. He's playing a role in securing crucial personal protective equipment for Italian healthcare workers by breaking down the language barrier that has at times slowed interactions with the World Health Organization.
It started not long after Notre Dame announced the suspension of in-person classes on March 11. Mazzara was settling in at home in Stamford, CT, when he overheard a phone conversation his mother was having with a friend who works at Zucchi Hospital, a facility in greater Milan. The region including Milan and Monza—the Lombardy region—is the epicenter of COVID-19 outbreak in Italy. More than half of the country's deaths are in that region alone.
"She was saying how even though the World Health Organization protocols suggest that healthcare workers be given a certain kind of protective equipment to avoid certain infection, they were not being properly equipped," Mazzara said. "And none of the workers knew English well enough to be able to write a message to send to the World Health Organization. They called my mother knowing she lived in the United States, hoping she would have a greater knowledge of the language and perhaps she could do the work for them."
Mazzara jumped at the chance. With extra time on his hands thanks to quarantine, he's helping to translate and shuttle documents to the WHO, and record interviews with healthcare workers throughout Italy, some of whom are relatives or family friends. His uncle is a healthcare worker in southern Italy, which so far has not seen the same volume of cases as Lombardy. ("But we know it's going to get pretty critical there soon," Mazzara said.)
"If we also start losing healthcare workers, it's going to be a never-ending cycle of not being able to give everyone the care that they deserve." – Paolo Mazzara
In the process, Mazzara is getting a first-hand look at the fight against COVID-19 in Italy. He said it's not just a lack of equipment that he sees indicated in the messages he's translating; it's a lack of the right kind of equipment. As one example, he cited a request from one facility for more advanced types of protective masks, as workers there were trying to make due with single-use masks. The message said that the lack of proper protection is adding to the stress of already harrowing work.
"The job brings them stress due to the fact they're afraid of being infected," Mazzara said, "but also it brings them stress because they're afraid that once they're home, they can also infect their family. Perhaps they may be young, and not show symptoms, but they have elders to take care of.
"We have doctors getting infected and dying at an alarming rate [in Italy]," Mazzara said. "There's already enough pressure on the healthcare system as it is with all the patients we have. If we also start losing healthcare workers, it's going to be a never-ending cycle of not being able to give everyone the care that they deserve."
More than 10,000 healthcare workers have become infected with COVID-19 in Italy, with more than 70 dying of the disease. Recently, a nurse in Monza came down with a fever and took a test for coronavirus. She committed suicide before the test results were known, reportedly over concerns she would infect others with the disease.
"It's like casting a vote. You never know if your vote would be the deciding one in turning the tides, but it's still something that can prove to be useful."
Such is the stress of medical professionals on the front lines of the battle against coronavirus, a stress Mazzara hears about with increasing frequency as he interviews medical professionals. In cases where the interviews and messages do not require an official action or request, Mazzara hopes to at least compile the information to raise awareness. To him, even that can be a small step that could play an important factor in the battle. Now an even more diligent consumer of Italian news, he's seen some results linked to his work. A recent Italian news article reported delivery of a shipment of the same types of masks for which Mazzara was advocating to the WHO.
"Now, I'm not going to say, 'Yes, that was all me,'" he said. "I mean, that's unthinkable. But maybe on top of what everyone else has been doing and what other people have been saying, perhaps I played a small role.
"It's like casting a vote. You never know if your vote would be the deciding one in turning the tides, but it's still something that can prove to be useful."
Mazzara still keeps in contact with family and friends in Italy, and he said they report increasing levels of stress. The initial shock of the situation has given way to a sort of constant tension. Under state-imposed quarantine, they hear the wailing of ambulance sirens frequently outside their windows. Thankfully he is not aware of anyone in his social circle of friends and acquaintances who's contracted the disease and become seriously ill from it. But he knows that while less common, it can happen to young people. Mazzara worries that the disproportionate impact of the disease on the elderly population is lulling the younger set into a false sense of security.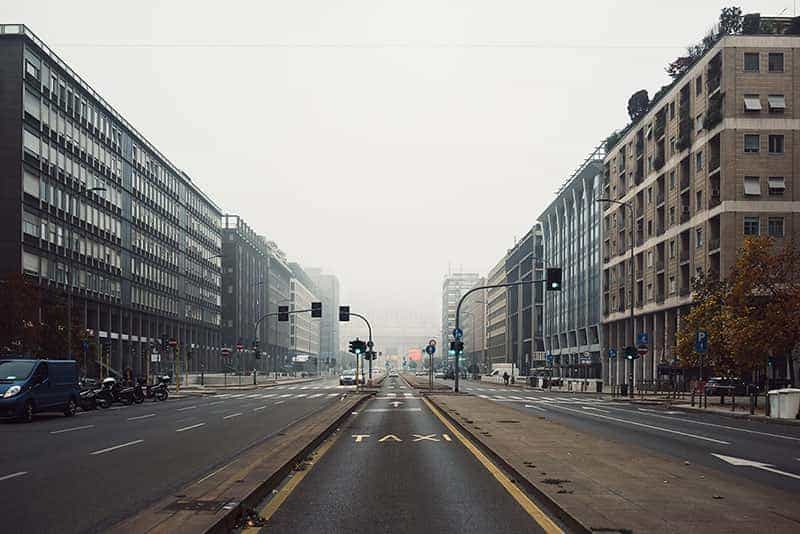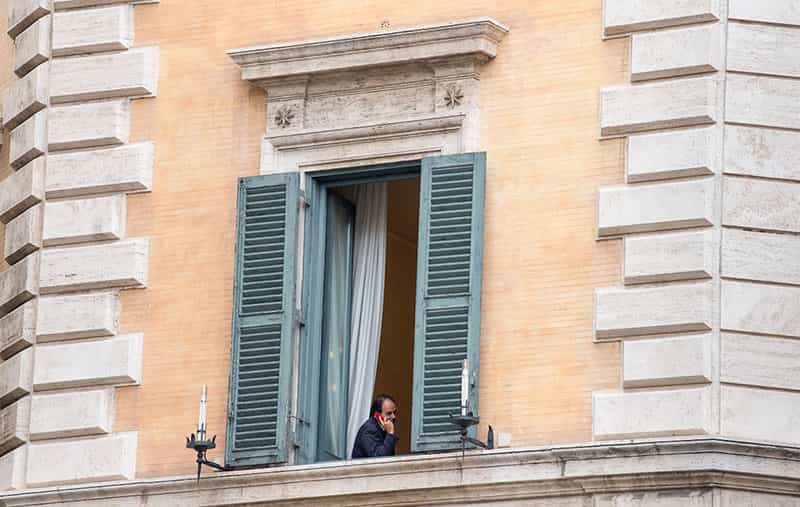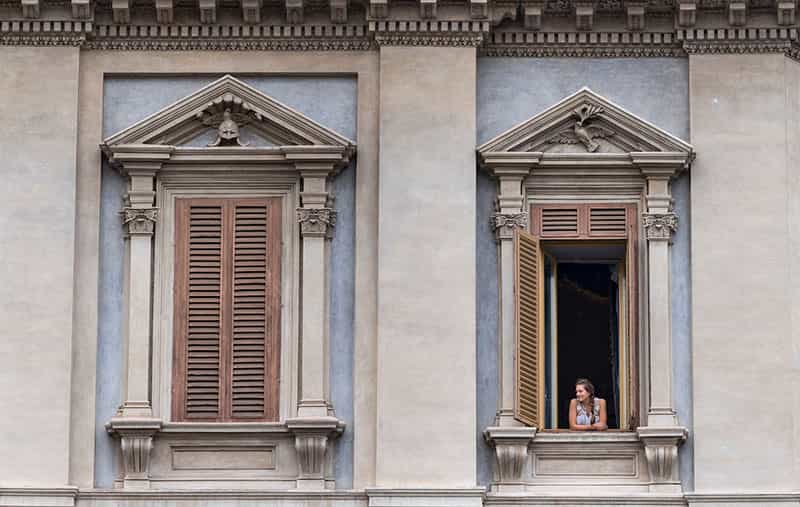 Candidly, he admits he was among those who initially viewed the coronavirus threat skeptically. Before it arrived in Italy Mazzara, like many, believed the virus would largely run its course in China. The pandemic and the incredible strain it is putting on global healthcare systems is now a reality with which he is acutely familiar. As for the disparity in outcomes for young vs. old, Mazzara now believes young people have an ethical responsibility to take the necessary precautions not to spread the disease, if unwittingly, to the elder population.
The ethical considerations are nothing new to Mazzara, a philosophy and global affairs major. Only now they are coming into stark relief. His contact with Italian healthcare workers has revealed the grim preparations they are making in regards to end-of-life, including receiving guidance on how to prioritize who should receive care and who should not, if the situation arises. Mazzara couldn't help but think about the class exercises he sometimes participates in, which raise rhetorical questions about life and death.
"As long as it's something abstract you just talk about in class, who cares at the end of the day?" he said. "I may change my mind tomorrow, and there will be no real consequences.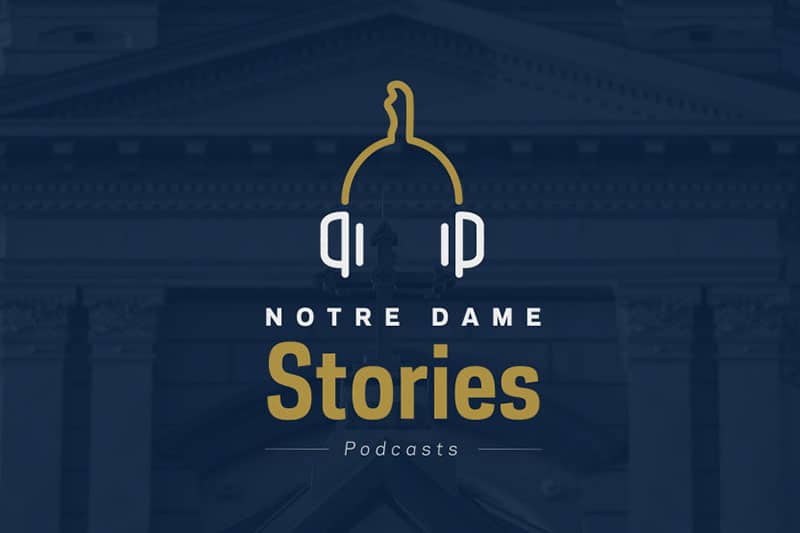 Covering Coronavirus
A student's work to help Italy deal with COVID-19
"When you actually translate this in real life, it's hard. Having to save the younger person over the older person, that's how it is in practice. While in theory, we spend all this time talking about human dignity and how we should treat people equally, and they all have worth in terms of who gets to live and who gets to die. Whatever scenario you consider, it never feels right. Even if it's one person dying or 5,000 people dying, it never feels right."
For now, Mazzara is focusing on Italy and using the time he has to help there. But he hopes his work inspires the broader Notre Dame community members to become involved in whatever way they can.
"I hope I can get other students to help their communities or help where they can," he said. "We all hope that this thing goes away quickly with the least amount of deaths, least amount of damage to small businesses people rely on to sustain themselves.
"I hope this can prove that when you give students free time, you can actually have something good out of it. It's Notre Dame's mission to educate students to be able to be a force for good and make change in the world."
For more information on the University's response to the COVID-19 pandemic, visit coronavirus.nd.edu.