Rising sophomore Teayanna Leytham selected for Fulbright Summer Institute in Scotland

As a kid growing up in Council Bluffs, Iowa, west of Omaha, Teayanna Leytham developed an early interest in math and science. That later blossomed into a love of engineering after she took an introduction to engineering class and joined the robotics team in high school.
Now, the rising sophomore at the University of Notre Dame, who, before March, had never traveled outside of the U.S., is headed overseas to study in Scotland.
Specifically, Leytham will join a small group of fellow U.S. undergraduate students at the US-UK Fulbright Commission's Summer Institute on Technology, Innovation and Creativity, a three-week academic and cultural program in Glasgow, Edinburgh and the Scottish Highlands, from July 23 to Aug. 10.
Hosted by the Glasgow School of Art and the University of Strathclyde, and led by faculty from both schools as well as senior figures from the public and private sectors, the institute will explore Scotland's culture, history and creative and technological industries from the perspective of its status as a technological, innovative and creative country.
From an international perspective, it will explore the forces that shape Scotland's identity, the cultural role of Scottish galleries, museums and historic spaces and places and Scotland's place in the world.
Dedicated to fostering intellectual understanding between the U.S. and U.K. through educational exchange, the US-UK Fulbright Commission hosts nine summer institutes in total and, with its partner institutions in the U.K., covers most of the costs of the institutes, including airfare, tuition and fees, accommodations and, in some cases, meals.
In addition to the institute itself, students participate in a support and cultural education program that includes a comprehensive pre-departure orientation, enrichment opportunities in country and a re-entry session. They also have the opportunity to join the Fulbright Commission's alumni networks.
The program supports as many as 60 students each summer across all nine institutes.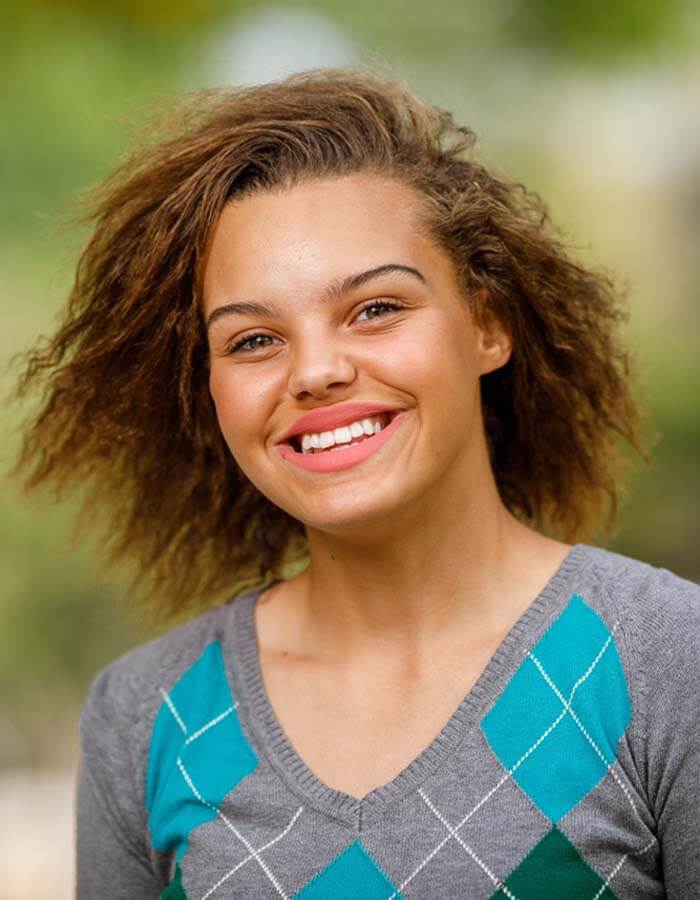 A declared chemical engineering major in the College of Engineering, Leytham hopes to pursue a doctorate in engineering after graduation and then work in any number of fields involving energy and/or materials. For example, she could help to design vehicle systems to improve fuel efficiency, she said, or develop environmentally friendly, yet durable, materials for long-term human use.
"This summer program will contribute to my ongoing education by giving me the opportunity to experience real-life innovation and design," she said, adding, "The fact that the program is in Scotland is beneficial because I will see how people from there think about problems and compare it to how I and the average American might think about these problems. I believe this new perspective will be helpful short-term and long-term by broadening my understanding of engineering and the specific role it plays in solving the challenges of society globally."
Leytham said she looks forward to visiting Strathclyde's Technology and Innovation Center and the Glasgow School of the Art's Institute for Design Innovation, as well as studying and experiencing the culture and history of Scotland over the course of the institute.
"Personally, this will be a dream come true as I find other cultures fascinating and Scottish culture is so rich," she said. "I look forward to learning about everyday life, including the food, the sports and the issues socially and politically that affect the people. As an engineer, this information is helpful because I can see the effects that laws have on innovation and the effects that technology has on the people."
University of Notre Dame Fulbright Summer Institute Scholars
Ariel Clark-Semyck, 2012
Ethan Muehlstein, 2013
Meghann Shacklette, 2013
Henry Dickman, 2014
Benjamin Fouch, 2014
McKenzie Hightower, 2014
Olivia May, 2015
Jacqueline Wilson, 2015
William Huffman, 2017
Teayanna Leytham, 2018
Leytham is enrolled at Notre Dame as part of the AnBryce Scholar Class of 2021, a cohort of talented first-generation students from challenging social and economic backgrounds who attend the University with scholarship assistance from the AnBryce Foundation, a nonprofit that promotes social change by building a community of global citizens through education, career, cultural and leadership opportunities to under-resourced young people.
Along with other, similarly situated students, she participated in the Building Bridges Mentoring Program, a multicultural student program that helps underrepresented Notre Dame students succeed academically by pairing them with faculty from the department that they wish to explore as a possible major, during her freshman year.
Thomas Degnan, professor of chemical and biomolecular engineering at Notre Dame, served as Leytham's mentor in the College of Engineering.
"I am very confident that Teayanna has the talent and the ability to improve the lives of many people."Thomas Degnan
"Teayanna Leytham is an exceptionally talented chemical engineering student who has an interest in advanced forms of energy," Degnan said. "She hopes to pursue a Ph.D. in chemical engineering with a focus on discovering and developing advanced energy systems. I am very confident that Teayanna has the talent and the ability to improve the lives of many people."
This will be Leytham's third trip outside of the U.S., all in the past three months. She visited Kylemore Abbey and Dublin, Ireland, with the AnBryce program over spring break. She is currently in Rome with the College of Engineering.
"It is incredible that this year has presented me with so many opportunities that I never had before," Leytham said. "I am truly grateful."
In addition to Leytham, Theresa Rice, a rising sophomore in the College of Arts and Letters, has been selected as an alternate for the Queen's University Belfast Institute, which focuses on "Understanding Ireland: Northern Perspectives."
The Flatley Center for Undergraduate Scholarly Engagement (CUSE) helped guide both students through the application process. The center promotes the intellectual development of Notre Dame undergraduates through scholarly engagement, research, creative endeavors and the pursuit of fellowships.
The US-UK Fulbright Commission's UK Summer Institutes are highly competitive three- to four-week educational exchange programs that let U.S. undergraduate students explore the culture, heritage and history of the U.K. while experiencing higher education at a U.K. university.
Applicants must be U.S. citizens, age 18 or older, with little or no previous study or travel outside of the U.S. and at least two years of undergraduate study remaining. Academically, they must maintain at least a 3.7 GPA.
For more information, visit https://cuse.nd.edu/.