Faculty & Staff
Master Integrator
New engineering dean seeks to bring voices, disciplines together
Patricia "Trish" Culligan remembers hearing a regular refrain at the dinner table. "Nobody can ever take your education away from you," her parents would often remind her and her four siblings.
"My parents were very invested in our education. And I think it goes back to their mantra, that no matter what, nobody can take your education away from you. There was a feeling that there was some dignity associated with education, no matter where you found yourself in life," she says.
To be sure, the Culligan family found itself all over the world during Trish's youth. Culligan's early years read like a world geography quiz, with addresses on three continents before the age of 9. From there, an idyllic if nomadic time preceded high school, where a budding interest in the relationship between science and humanity would take root that influences her work to this day. Now, as Culligan begins her new role as the Matthew H. McCloskey Dean of the College of Engineering, she hopes to help future engineers from a broad spectrum of society take ownership of their own education and integrate their knowledge to take on some of humanity's most pressing challenges.
Her parents were both from working-class families in Liverpool, the first in their families to attend college. Her father, a physicist, would go on to work at CERN, the European high-energy physics laboratory in Geneva, Switzerland, where Culligan and her older sister were born. From there, the family moved to Chicago as her father took a position at Fermi Lab outside of Chicago, then back to the UK for a job at Oxford University.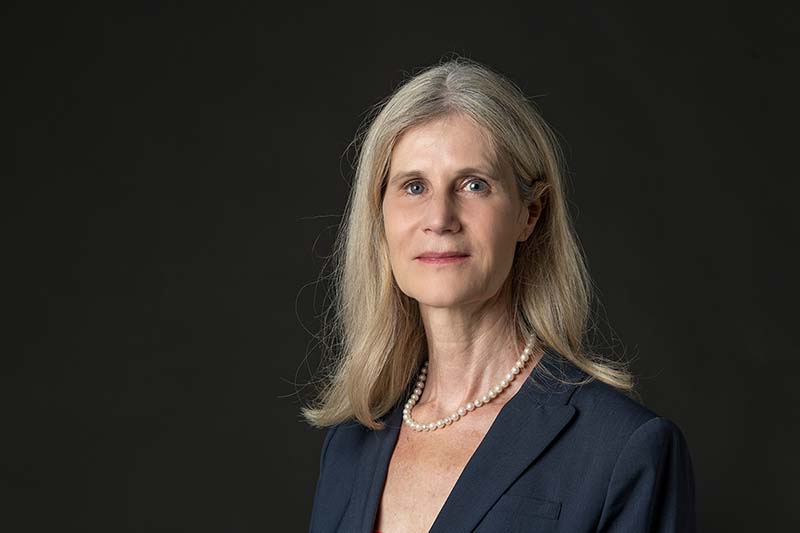 When she was 8, Culligan's family was on the move again, this time to Australia as part of an incentive program for Britons to migrate to the country. The family landed in Melbourne, with Culligan and her sisters attending school at Loreto Mandeville Hall Toorak. As it turned out, none other than Mother Teresa would stay at the convent there when she would travel to Melbourne, Australia. Culligan had the chance to meet her.
"It was an inspiration to me that her core focus was going out into the world and really trying to make a positive difference, particularly for those who are the poorest of the poor," Culligan says. "She gave up her own teaching career to do that. That stuck with me forever."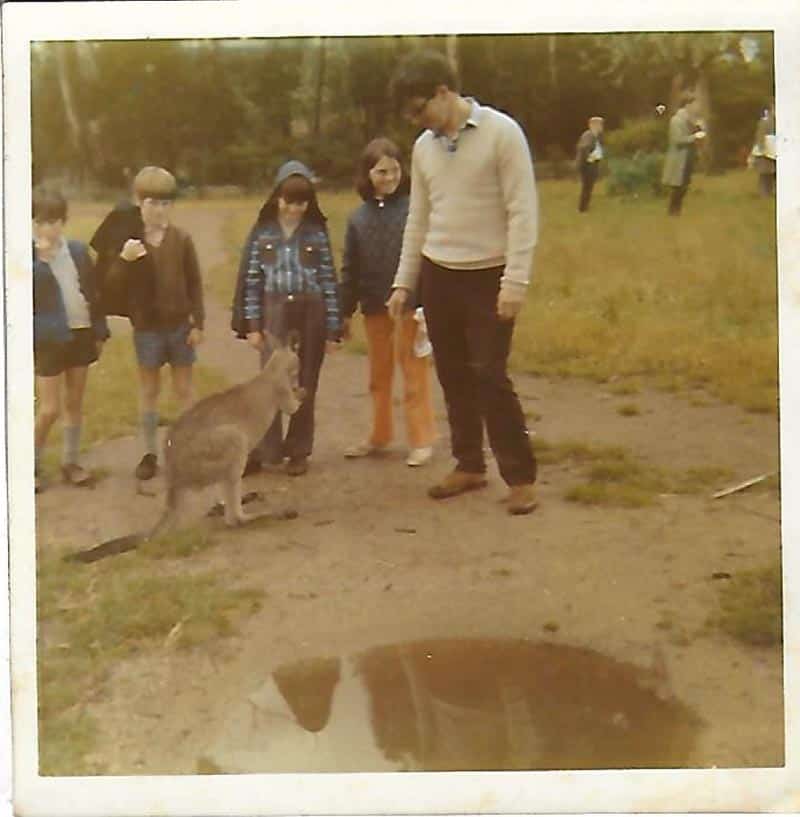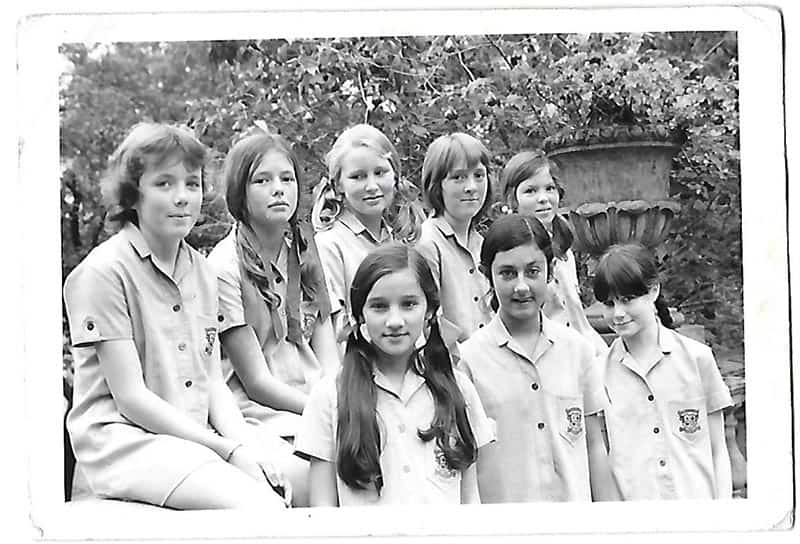 The Culligans lived in Australia for seven years, a time Trish remembers quite fondly. "It was a great place to grow up," she says. As the family considered where the children would attend university, they decided a return to the UK was in order. But not before a little adventure.
"They sold everything — they totally sold everything!" Culligan laughs as she recalls her parents' unloading of much of their earthly possessions. "We each had a backpack of clothes and other possessions, a sleeping bag, and there were three tents.
"I just wanted to do engineering that was about people. That's what I thought civil engineering was: engineering for civilization."
"We drove up the coast of Australia and we stayed in various campsites all the way up to Queensland. Then we flew from Brisbane to Frankfurt (Germany), backpacked around Europe, or stayed in youth hostels. Eventually we ended up back in Liverpool."
With her father's doctorate in nuclear physics, it perhaps comes as little surprise Culligan found herself drawn to STEM courses in high school, and she began studying the foundations of the field of engineering broadly. But the influence of her mother's degrees in the humanities—an undergraduate degree in English literature and master's in education—are evident as well. Culligan was drawn to the subject of human geography, which focused not just on the physical planet—rivers, mountains, capitals, etc.—but on how humanity shaped the world through migration and settlement. The intersection between facts and the lived experience was appealing. And so, as it came time for Culligan to specialize her engineering focus, she chose to pursue civil engineering at the University of Leeds. Admittedly, she didn't quite know what that entailed.
"I just wanted to do engineering that was about people," she says. "That's what I thought civil engineering was: engineering for civilization.
"Truly, two years in, it was sort of all concrete and steel and transportation and solid mechanics and fluid mechanics. And I was really enjoying it, these analytical STEM subjects. But I was thinking, 'Well, this is all very enjoyable, but where are the people?'"
It was more than just a momentary reflection. Culligan's broad academic interests would yield a master's degree in philosophy and a doctorate in engineering from the University of Cambridge. She also earned a diploma in language, literature and civilization (with honors) from the Université d'Aix-Marseille III. Later, Culligan would co-author a chapter for the Oxford Handbook of Interdisciplinarity (one of seven book chapters she's written or co-authored, along with seven books) that focused on the role of engineering in shaping early civilization: using physical infrastructure to provide the basis for social and economic infrastructure. Engineering has been an interdisciplinary subject for centuries, she says, and engineers have been "master integrators" at the nexus of science and humanity.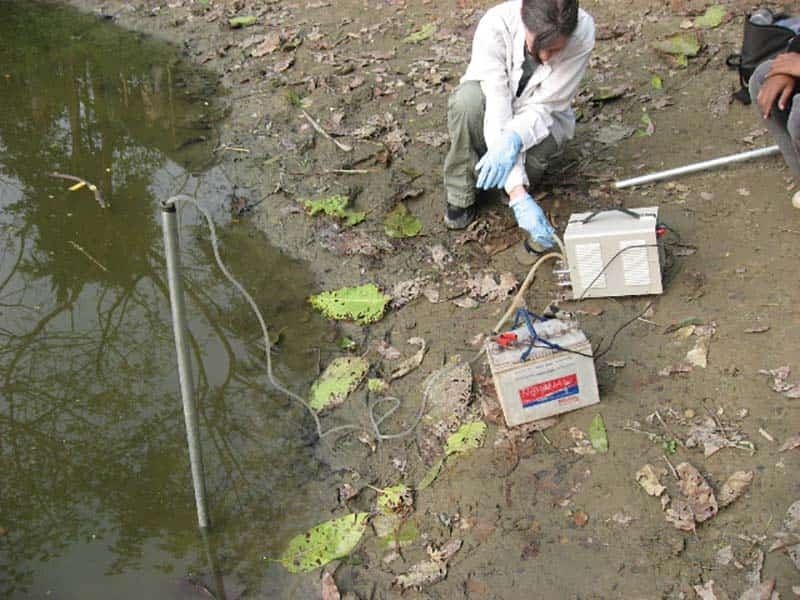 Culligan's current research work deals with precisely that intersection. She is co-directing a $12 million research network sponsored by the National Science Foundation that is developing new models for urban infrastructure to make cities cleaner, healthier and more enjoyable places to live. Through her research, she has developed several techniques to improve understanding of the fundamental mechanisms governing water and contaminant flows in soils and aquifer systems. It's the latest research project in a distinguished career: Culligan is internationally recognized for her expertise in water resources and environmental engineering. In May 2020, she was named a fellow of the American Society of Civil Engineers.
Culligan is acutely aware that to be truly effective in serving people, engineering must be an inclusive professional discipline. She tells an amusing if stark story about how she came to choose civil engineering at the University of Leeds, saying that at the time it had literally five times the number of women who graduated the program each year compared to programs at other universities. The total number of women graduates? Five. Other schools had none or just a single female enrollee in each year. When Culligan graduated with the distinguished Institute of Civil Engineer's Prize for her achievements as an undergraduate and began working, she was the only, and first woman ever hired, in her London consulting firm.
Achieving equal representation of women in the field has been an enduring priority for Culligan. In her previous position as Carleton Professor of Civil Engineering at Columbia University, she was actively involved in diversity and inclusion efforts, starting with the issue of women in engineering. She co-directed a $4.2 million grant to pursue institutional change on behalf of women in STEM.
As engineers, we will always continue to shape the world in which we live, and we want that world to be equitable and inclusive for all members of our community. Everybody should have the opportunity to reach their full potential.
"As engineers, we will always continue to shape the world in which we live, and we want that world to be equitable and inclusive for all members of our community."
"If you look at how institutional biases, systemic racism, have evolved… engineers are not blameless," Culligan says, offering a case in the point. In the middle part of the last century, so-called "white flight" from inner cities to the suburbs was made possible by transportation systems that included highways designed to bisect and subsequently contribute to the decimation of poorer and predominantly Black urban neighborhoods. Other highways carried suburban families to the shopping malls, dealing another blow to the economic vitality of the inner city.
"I'm not saying engineers carry the full responsibility of these inequities. … I'm saying they've been a part of it.
"If you're an engineer who's grown up in an affluent suburban community, you're not necessarily going to see the devastation that some of the transportation decisions have led to. But if you have at the table somebody who maybe came from an urban neighborhood that's seen the consequences, they will see a different picture and can voice experiences that help illustrate what decisions advantage some and disadvantage others.
"So I think the urgency to increase the students and faculty and staff of color in the College of Engineering at Notre Dame is related to the urgency of ensuring that the engineering community itself has all voices at the table, so that there is a better future for all of us," Culligan says.
Achieving greater equality across lines of gender and race is one of many challenges facing the world in which engineers have a role to play. Another is climate change, and Culligan's current research looks to find ways to reduce energy consumption by using data science to motivate households to reduce their carbon footprint. Tangentially, a massive migration to urban areas worldwide has created informal settlements in countries not prepared for the rapid rise in urbanization. This creates new challenges for providing clean water and other services. Yet another focus area is global health, where methods of monitoring and delivering remote diagnostic exams can enable a greater swath of the world's population to access essential medical care.
Diversity; climate change; clean, healthy living spaces; and global health—these are only a few of the subject areas Culligan lists in which the engineers of tomorrow can shape the world we live in. They're massive issues, but Culligan prefers to view them at their core as manifestations of very basic human needs.
"Notre Dame is focused on educating the whole person, and the desire of the University is to be a force for good."
As dean, Culligan will lead the College of Engineering's nearly 160 faculty members, as well as staff, who oversee undergraduate and graduate education for nearly 1,900 students along with a wide array of research programs. In them, Culligan sees the kind of integration that gives the field of engineering its true impact.
"Notre Dame is focused on educating the whole person," she says, "and the desire of the University is to be a force for good.
"I think those things come together in ways that position the College of Engineering to contribute not just engineering solutions and engineering research, but the education of engineers who think about how to be deliberate about creating equitable societies, about solving challenges, not just for one community but for all communities. To me, those are opportunities that are both unique and core to the mission of Notre Dame."