New Frontiers
First female dean expanded Notre Dame's global footprint
Isabel Charles wanted others to see the world as a bigger place than they'd known — and to see that they had a place in it.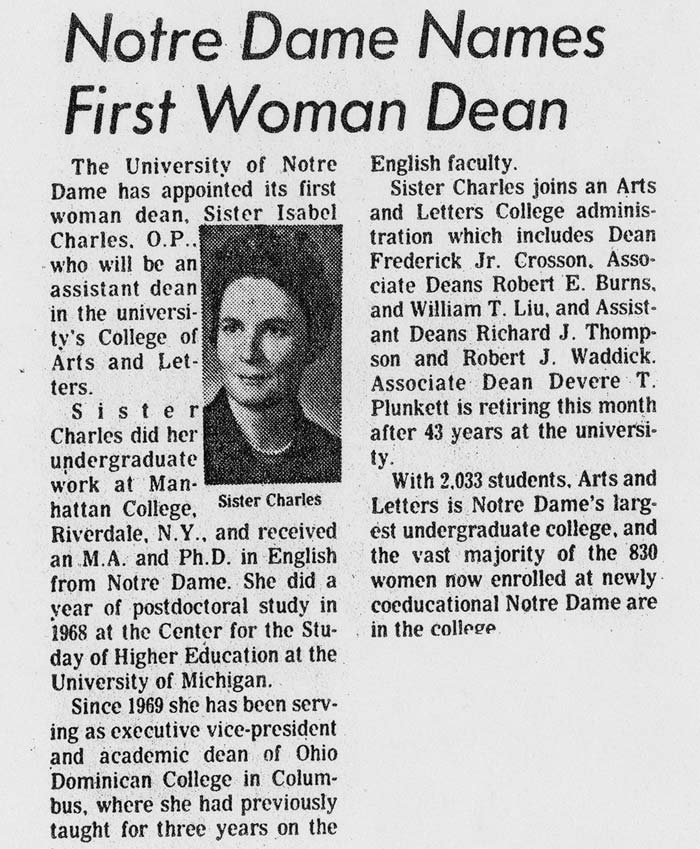 As Notre Dame's assistant provost and director of international studies in the 1980s, she significantly expanded the University's international presence and reputation — building the number of study abroad programs from six to 16 during her tenure.
And, as the first female dean in Notre Dame's history and one of the first women to join the central administration, she wanted to show other women that their world — and their impact on it — was growing, too.
"I wanted to show them that it was possible," Charles said. "That they had a role to play, that they had a different way of looking at things, and that this was an important aspect of the world they lived in.
"We were not a male world. And women needed to take on those roles and show the influence we could have and do have on the world."
Charles joined the faculty of the College of Arts and Letters as the first female assistant dean and an associate professor of English in 1973, just a year after undergraduate coeducation was introduced and at a time when less than 10 percent of the faculty was female.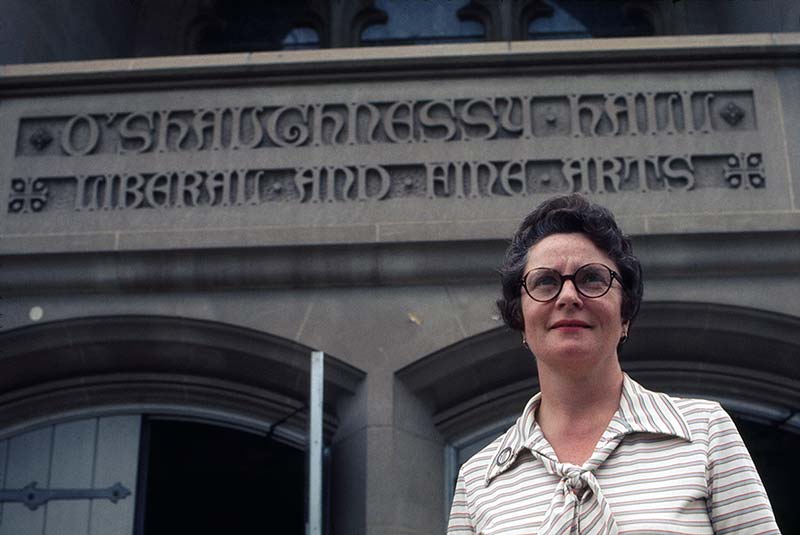 After receiving her Ph.D. in English from Notre Dame in 1965, Charles had taught and served as executive vice president and academic dean at Ohio Dominican College. When the opportunity arose to return to Notre Dame, she was thrilled.
"When they asked me if I would come back, I said yes because I loved Notre Dame," she said. "And it reflected what I hoped would happen — that women would be fully accepted and that it wasn't just a boys' school anymore."
Isabel Charles' Years at Notre Dame
1960: M.A., University of Notre Dame
1965: Ph.D., University of Notre Dame
1973 to 1975: assistant dean of the College of Arts and Letters and an associate professor of English
1976 to 1982: dean of the College of Arts and Letters
1982 to 1995: assistant provost and director of international studies
First woman appointed dean or assistant dean at Notre Dame
International Study Abroad program locations grew 167%
Presidential Leadership Award for distinguished service to the University
Charles, who was appointed dean of Arts and Letters in 1976, found a warm, welcoming environment at the University and said she "never had anything but fine cooperation" from other faculty members and administrators.
"Isabel became dean at a crucial time for the College and the University," said Timothy O'Meara, provost emeritus and professor emeritus of mathematics. "She held the position in the early days of coeducation, at a time when Notre Dame was trying to hire women to the faculty, and at a time of increasing emphasis on faculty research. Any one of these would have been a challenge, but Isabel handled them all extremely well."
As dean, she worked over the next six years to develop the undergraduate liberal arts curriculum and enhance the reputation of the graduate program.
"Any good education — particularly any good Catholic education — needs a basis in the liberal arts," she said. "It makes one a well-rounded and easily adaptable person."
Charles has had a lasting impact on the College, said John T. McGreevy, I.A. O'Shaughnessy Dean of the College of Arts and Letters.
"That passion for the liberal arts in a Catholic and international context still defines much of what is best about Arts and Letters and Notre Dame today," McGreevy said.
As dean, Charles saw her primary role as supporting and encouraging the faculty.
"Leadership means recognizing the good that people can do and figuring out ways to help them achieve those goals. Whenever a person has a good idea, you encourage them to talk about it, get others to be enthusiastic about it, and then get it on the road," she said.
That inclusive model of leadership helped make Notre Dame a more diverse community where all faculty can flourish, said Maura Ryan, vice president and associate provost for faculty affairs and John Cardinal O'Hara, C.S.C., Associate Professor of Christian Ethics. "We continue to build on her trailblazing work."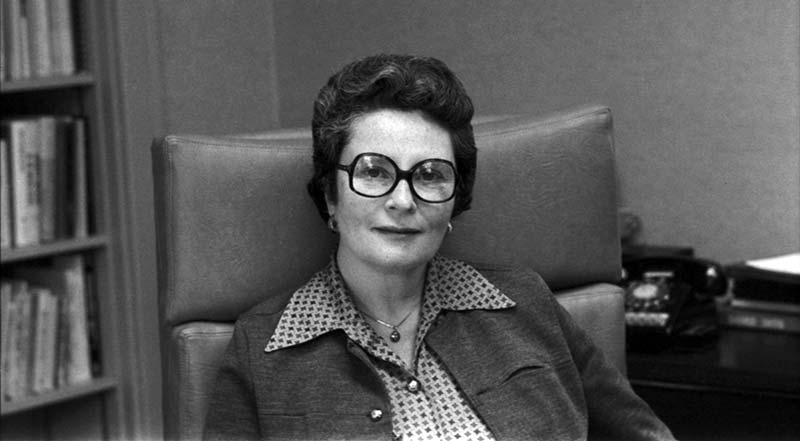 After her tenure as dean, O'Meara appointed Charles assistant provost and director of international studies in 1982.
She immediately set out to grow and expand the University's international programs, traveling the world to visit existing study abroad locations and create new ones — in Ireland, Greece, Spain, China, Egypt, Jerusalem, and Australia, among others.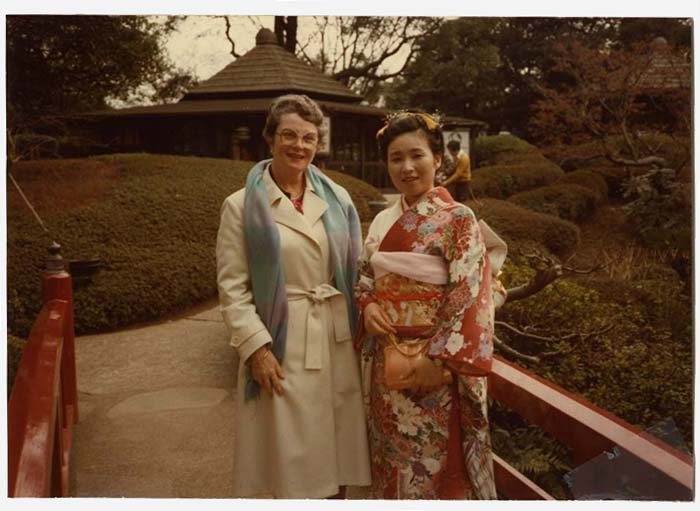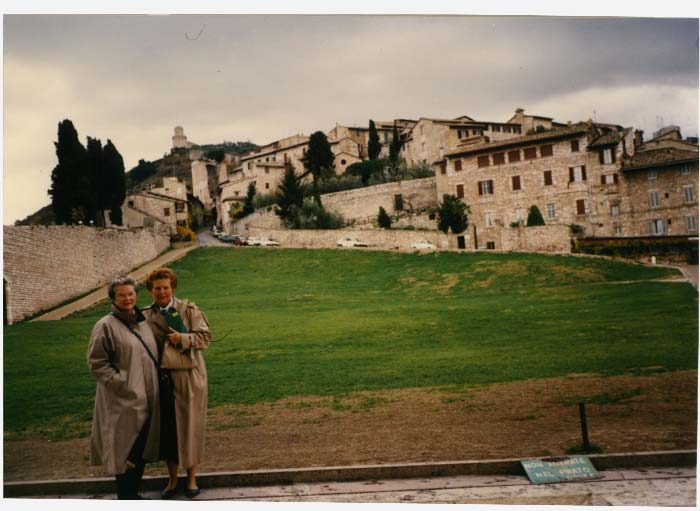 "In this world, you cannot be isolated to the United States," Charles said. "The more you open students' minds to the rest of the world, the better they're going to be. And I think the programs did that. They helped students see that the U.S. is not the center of the universe. There are many, many other influences."
Today, more than 60% of all Notre Dame undergraduates study abroad — engaging in coursework, research, internships, and service at more than 70 locations worldwide. Notre Dame International (NDI) manages a network of 11 Global Gateways and Centers across nine countries in Europe, Asia, and South America. Through this network, Notre Dame partners with local universities and organizations to enhance and encourage international collaboration, research, and dialogue by students and faculty, in keeping with the University's strategic plan and Catholic character.
"We are blessed to have had the leadership of Isabel Charles. Her work to build new international programs is a testament to the importance of engagement in the wider world as students, faculty, administrators, and as a University," said Michael E. Pippenger, vice president and associate provost for internationalization.
"We are proud to carry that legacy forward in the service of Notre Dame."
Looking back, Charles says she is most proud of the way the international programs flourished and became part of the fabric of the University. She is also grateful for the constant support she received from other Notre Dame leaders — including then-Notre Dame President Rev. Theodore Hesburgh, C.S.C.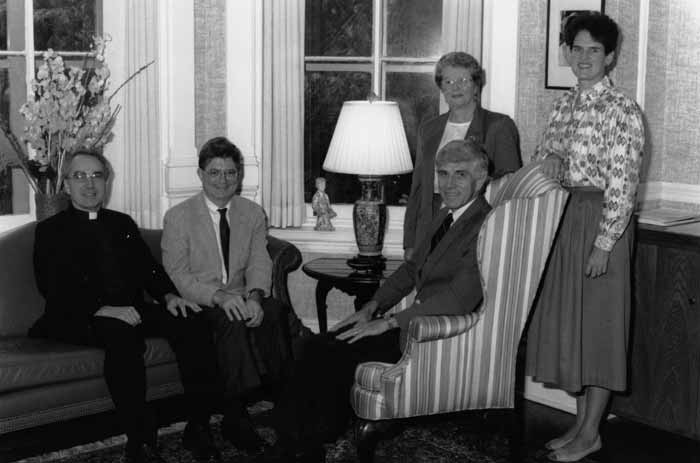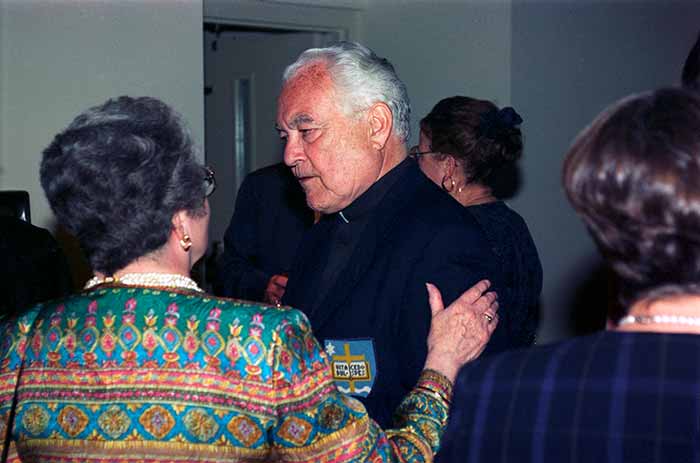 "I've been very blessed by being here at Notre Dame," she said. "Father Ted and Tim O'Meara were big inspirations to me, and associating with them helped me grow. I've learned a lot about myself and about the University, and I've just felt that, maybe, I benefited more than they did from my being here.
"And I hope I have contributed to what others know about the world and about academia, and particularly about women in the academic realm."