Compañeros en Salud
Notre Dame student volunteers become health care partners in rural Mexico
JALTENANGO de la PAZ, Mexico — Lauren O'Connell commutes to her job over single-lane dirt roads that hug the mountains of Mexico's southern Chiapas state. The driver carries a machete to clear the path after a storm. In the rainy season, the four-wheel-drive truck sometimes has to jostle and slide through deep mud pits on stretches where a false move could send the vehicle and everyone in it over a steep cliff.
The recent Notre Dame graduate works without cellphone service or internet and at times sleeps on concrete floors under a mosquito net. Her mission: to bring health education to a forgotten area of one of Mexico's poorest states.
She is part of the acompañante (accompaniment) program, training community health workers who monitor chronic diseases and mental and maternal health in marginalized villages, where not long ago there were only sporadic visits from roving doctors.
Through a fellowship with Notre Dame's Kellogg Institute for International Studies, O'Connell is spending this school year with Compañeros en Salud, the Mexico arm of the Harvard-based Partners In Health, where accompaniment is a fundamental part of delivering services to the poor. The idea is that a health care system is not made up of providers and patients. Rather, the patient, doctor, community health worker and an entire support system that includes people like O'Connell work as a team until the disease is cured or under control.
"It's an awesome, contagious group with a lot of energy," said O'Connell, 22, who graduated in the spring with a bachelor's degree in anthropology and pre-health studies. "Even the acompañantes. They live alongside their patients and sometimes have less or as little as their patients, and they're like, 'We need to do our best to provide health services to our community.'"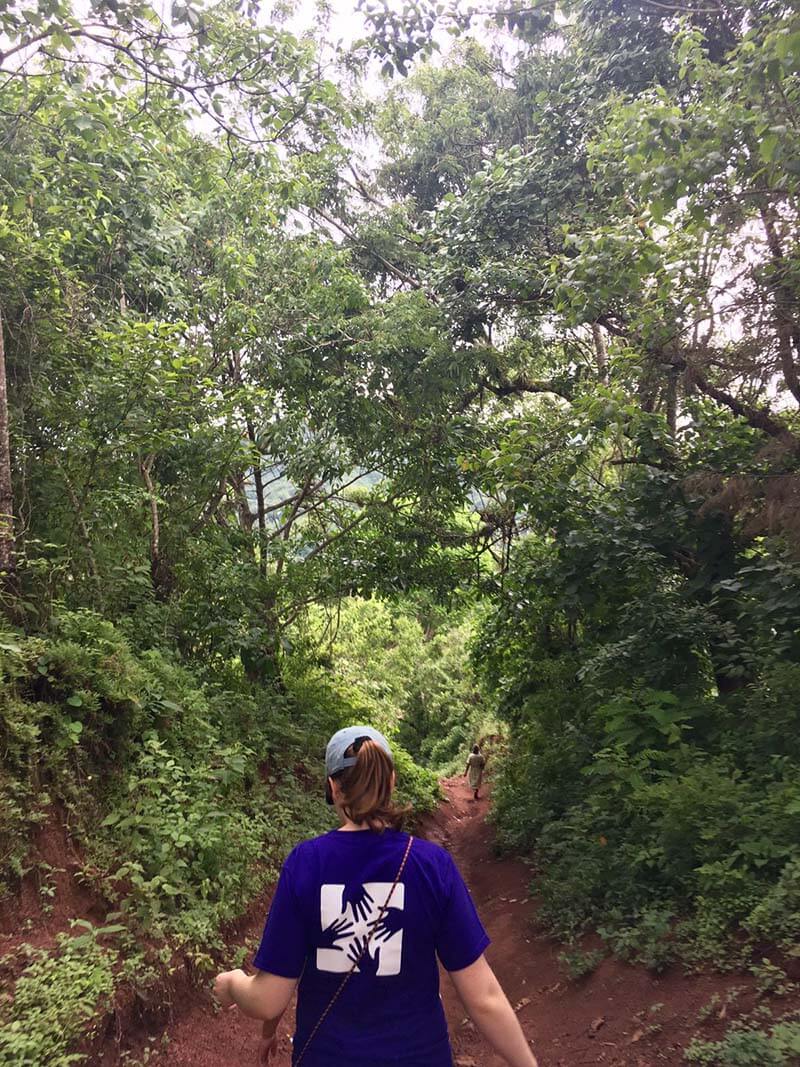 Compañeros en Salud, which is Partners In Health in Spanish, serves the southwestern coffee-growing region of the Chiapas and dozens of remote villages of mostly subsistence farmers established roughly 70 years ago under Mexico's land reform. While Chiapas is known for the 1994 Zapatista rebellion, which brought the world and hundreds of nongovernmental organizations to the indigenous Maya region in the northeast, CES — as the program is known — is the only non-profit group serving the mestizo communities, known as ejidos, based in the Sierra region. Until the 1980s and '90s, the only access to these villages was via small plane or by paths traversed by mules.
"Any problem people have, it's solvable,'' said Dr. Hugo Flores, 35, co-founder of CES, who started in 2012 with two clinics, two medical interns and two staff members. At the time, residents of the rural communities had no regular access to a doctor. CES created a full-time health care system with public clinics that were built — but were then often left empty — by the lack of staff who would work there. The clinics now are staffed by Mexican medical interns, who must do a year of social service as part of their training, and in some cases public health nurses.
In just six years CES has grown to 10 clinics, 18 interns and 19 staff members, plus full-time volunteers and 94 community health workers. They serve people in 142 communities. Their funds come from donations in Mexico and the United States and from Partners In Health.
"If a person needs treatment, they get it. If it's a chronic condition, people follow up, and even with a deadly condition, people need to get support and care. It's what exists in a place where health systems work," Flores said.
Notre Dame has been involved with CES from the beginning through Steve Reifenberg, the Keough School's associate professor of the practice of international development. Reifenberg has been working for more than 20 years with Partners In Health and co-founder Dr. Paul Farmer, and more recently on the concept of accompaniment in global development. He is the co-editor of a book pending on the subject. Farmer has visited Notre Dame several times and finds inspiration for his philosophy of accompanying the poor from Notre Dame's Rev. Gustavo Gutierrez, the Peruvian priest known as one of the founders of liberation theology. Their collaboration resulted in the 2013 book "In the Company of the Poor: Conversations with Dr. Paul Farmer and Fr. Gustavo Gutierrez."
Notre Dame students have also regularly been involved with CES over the past five years. Besides O'Connell, sophomore Emily Meara, 19, spent five weeks with CES this summer, also through Kellogg, collecting data needed to start a surgical program planned for later this year. Right now, patients needing surgery must travel six to eight hours to the nearest operating room. The new program is being helped by Meara's father, Dr. John Meara (ND '86), a professor of global surgery at Harvard Medical School.
"Many times people look for technological solutions to resolve health problems, and we forget that in the end, we're treating human beings." — Dr. Rodrigo Bazua
The CES work in marginalized communities has shown that simply offering free health care and free medications isn't enough. Like all of Mexico, the rural population is suffering from some of the world's highest rates of diabetes and hypertension. People with such chronic illnesses often wait too long to see a doctor, miss their appointments or don't take their medications.
But with acompañantes, people are assigned to follow up with patients after doctors' visits, answer questions and make sure regimens are being followed. CES doctors published a study of 108 patients this year in the British Medical Journal that showed the presence of community health workers doubled the odds that their diseases would be under control.
"Many times people look for technological solutions to resolve health problems, and we forget that in the end, we're treating human beings," said Dr. Rodrigo Bazua, 27, a Mexico City native who came to Chiapas for his medical internship and now directs the acompañantes program. "We're demonstrating that [the return to viewing] medicine as a human relation and not just a scientific question is having very good results. The patients are better controlled and happier with their services."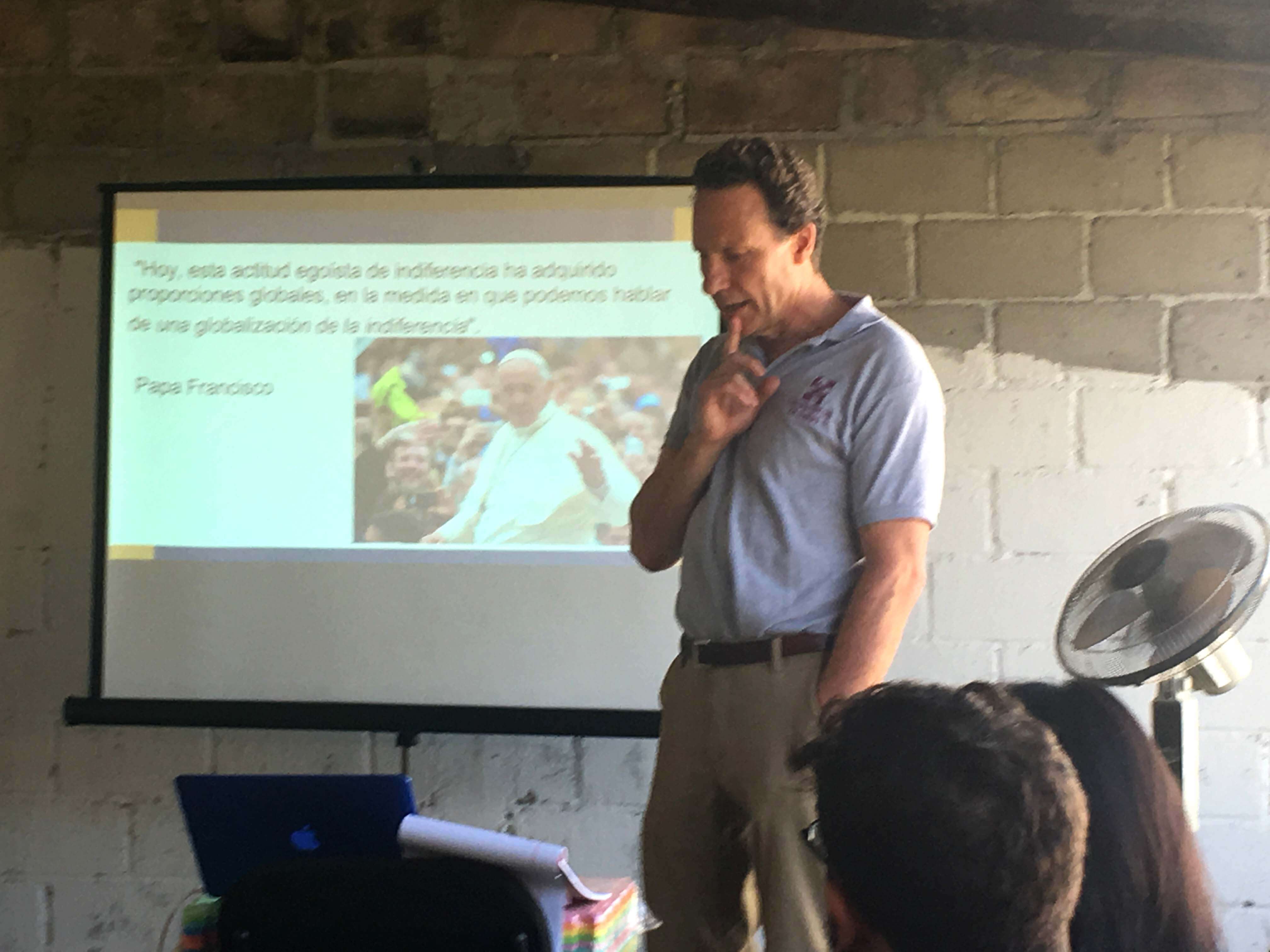 For O'Connell, that means bringing training to the trainers, writing curriculum, conducting classes and distributing everything from scientific information on cervical cancer and pre-eclampsia, to groceries to the health workers, part of their compensation. She accompanies the acompañantes.
"We go to their houses and drink coffee and talk about their families and events in the community," she said. "The conversation flows freely between friendship, family and work … from there we can see if the acompañante is visiting her patients, if she's having problems, if her patients' diseases are under control."
O'Connell also goes on patient visits with the community health workers, who she says can be very adept at deciphering a problem. In one case, the acompañante discovered that an elderly woman was having headaches because she was not taking her diabetes medicine properly. The patient didn't realize she could reuse the injection pens.
In another case, the health worker helped an expectant mother draw out her delivery plan, dissuading her from waiting until she was in labor to make the three-hour drive to the hospital, and packing her documents and clothing for the trip.
Laura Ruedas, 44, an acompañante in the ejido Reforma, says one of her patients is epileptic and previously couldn't afford medication. She had convulsions three to four times a day. Now with help from CES, she leads a normal life. If she runs out of medication, she alerts Ruedas immediately.
If the program had come earlier, they could have saved a lot of people, Ruedas said. The town had four suicides before the CES clinic was operating, but has not had one in the last six years.
"A lot of people think mental illness is something from another world. They blame the spirits or the devil and use other things but not medication," she said. "Instead, now, because of our talks, they know it's an illness … and they accept it. The patient and the family. They have more support."
O'Connell said these successes are won under very difficult working conditions. The communities have little to no telephone or internet access. Just recently the group acquired radios from a donor to communicate. One clinic has gone two years without running water.
"There's so much in my life here where I have to be more flexible," O'Connell said. "I can't always contact someone or look up the answer. I'm being a little more OK with uncertainty."
She also is learning to work in situations with little hope. In one case, she witnessed an elderly woman suffering because her two alcoholic sons steal or sell anything she has to buy liquor.
"I'm realizing how little can be done for certain situations," O'Connell said. "I'm realizing that's the true importance of accompaniment, just being there … You have to accept some things for what they are, and offer as much as you can for that moment."