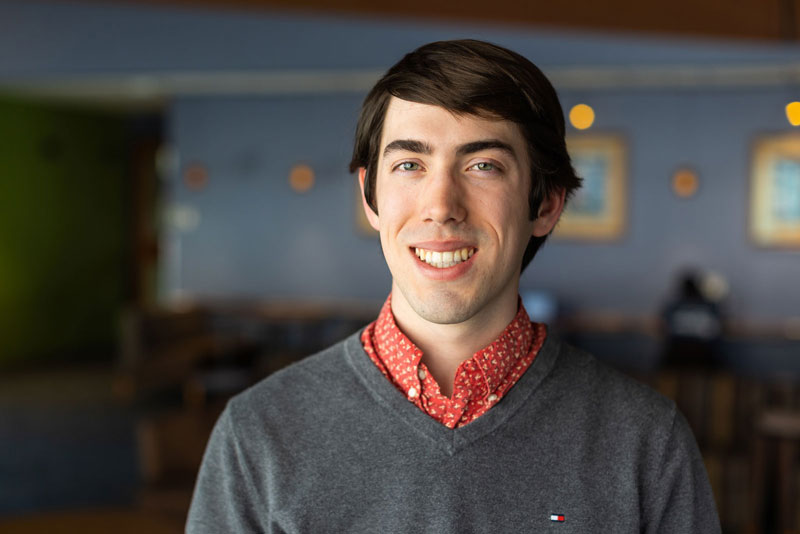 Blake Ziegler
Coming full circle
Blake Ziegler finds politics, God and a good life at Notre Dame
May 15, 2023
"The mind will not be cultivated at the expense of the heart," said Blessed Basil Moreau, founder of the Congregation of Holy Cross. This core University of Notre Dame mission and vision is one that spoke to the heart of graduating senior Blake Ziegler ever since his middle school days at Holy Cross School in his hometown of New Orleans.
"What I especially loved about all my years of Holy Cross education was its commitment to cultivate the mind, the heart, the body and the soul," Ziegler said. "Being able to continue that at Notre Dame was really important to me because I wanted to be in a place that invested in me to grow spiritually, personally and socially into a holistic person — one who can do good things for the world as well as find fulfillment for myself."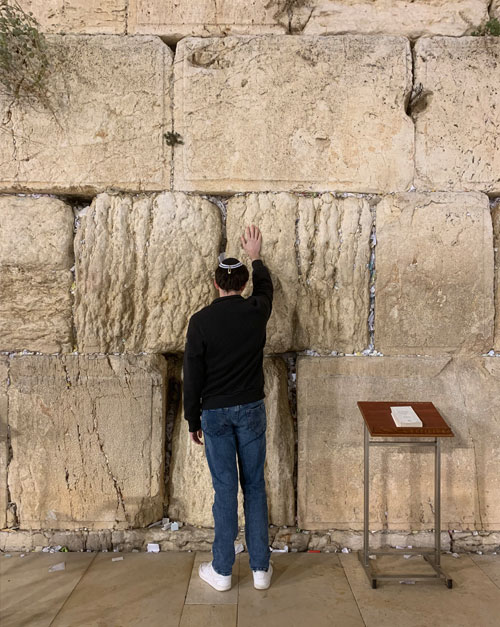 Ziegler, a Marshall Scholarship finalist, former Benjamin A. Gilman Scholar and double honors major in political science and philosophy, embraced this motto with zeal while pursuing research interests in constitutional law concerning religious liberty and the relationship between politics and religion. A six-time recipient of the competitive Menard Family Tocqueville Fellowship with the Center for Citizenship and Constitutional Government, Ziegler provided support as a research assistant in the center, which gives students opportunities to pursue constitutional inquiry.
Ziegler credits his Notre Dame professors for inspiring him to focus on this intersection and interaction of politics with religion, a relationship that has influenced his own work at Notre Dame as well as his future goals.
"The big question is how to find balance between politics and religion," Ziegler said. "And what I've learned is that religion can be a framework for how we approach politics and policymaking, but it shouldn't be the direct motivation for those policies. Religion is compatible with politics insofar as our religious values match our democratic principles."
Politics are not Ziegler's only passion, however. One of the most significant pieces of his Notre Dame experience was being on the teaching team for God and the Good Life, an introductory philosophy course taught to more than 600 students per semester that explains the role of philosophy in everyday life through dialogue-based instruction and digital technology.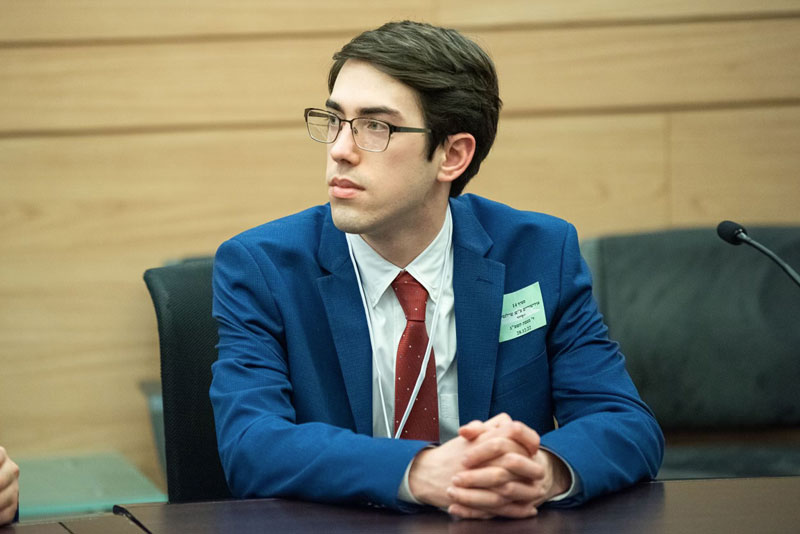 "God and the Good Life teaches philosophy as a way of life," Ziegler explained, "particularly how you can use philosophy to help navigate the major decisions and hurdles that you face throughout life — both professional and personal."
This manner of looking at the world truly spoke to Ziegler, as did his experience of being in front of the classroom. "I love interacting with the students," he said. "I'm passionate about academics and research and want to be a college professor someday." Ziegler says he plans to go to graduate school and study political science, in particular focusing on the relationship between politics and religion.
Immediately following graduation, though, Ziegler has a position as a high school social studies teacher at the Delores Taylor Arthur School for Young Men, the only open enrollment charter school in New Orleans with a male-focused mission. Its teaching model is based on three pillars: debate, deliberation and dialogue.
The final three of these pillars — dialogue — is another aspect of Ziegler's successful Notre Dame undergraduate career. As a viewpoint columnist for The Observer — the student newspaper of the Notre Dame, Saint Mary's College and Holy Cross College communities — Ziegler has written nearly 60 columns spanning the topics of politics, philosophy and faith. Touching 15,000-plus readers in his biweekly "News with Zig" column, Ziegler said he applied to the position on a whim through an ad he saw on Facebook but quickly learned that the spontaneous move was pivotal for him personally.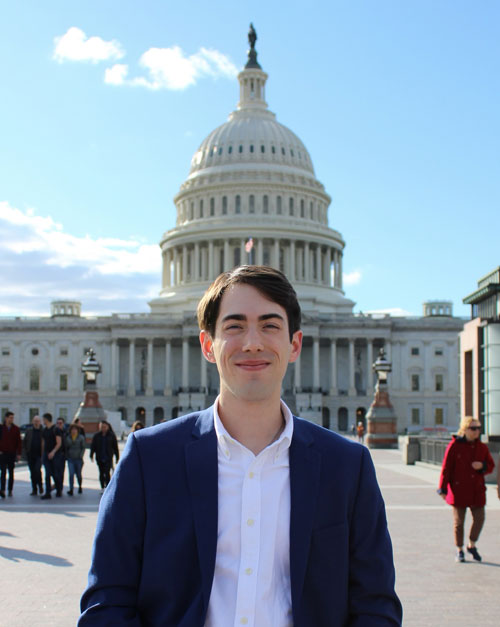 "Student journalism has developed into a core part of me over these past four years," Ziegler said. "It is a great way to cultivate civil discourse on campus. Being able to participate in that dialogue — or, in some cases, be an instigator of those conversations — has been an honor and a privilege for me, especially when I've had the opportunity to spark discussions about interfaith issues or to give a platform to underrepresented voices on campus."
Coming full circle back to the idea of faith and religion, Ziegler said it is his Jewish identity that has not only played a huge part in his personal life, but has led him to several leadership roles and accomplishments while attending Catholic schools for most of his education.
Whether it be as ambassador president of Jewish on Campus, a Ronald S. Lauder Fellow for the World Jewish Congress, president of the Jewish Club of Notre Dame or as vice president of Jewish advocacy for the American Jewish Committee, Ziegler said his work in these groups has allowed him to advocate for Jewish students as well as non-Catholic students by promoting interfaith solidarity on campus.
"Notre Dame has been fundamental in strengthening my faith and Jewish identity as I've had so many opportunities to pursue Jewish advocacy here on campus and elsewhere," Ziegler said. "Jewish students at Notre Dame share a common experience and have a tight sense of community, one that I've been very grateful to be a part of cultivating and helping to develop."
"Notre Dame has been fundamental in strengthening my faith and Jewish identity as I've had so many opportunities to pursue Jewish advocacy here on campus and elsewhere," Ziegler said.
Ziegler noted that his proudest achievement was the co-creation of Antisemitism Awareness Week at Notre Dame, an initiative that takes place in April and educates the community about Jewish life and how to combat antisemitism. "No matter what your faith is, it is important to feel comfortable expressing that faith," he added.
Now at the end of his time at Notre Dame, Ziegler reflected on how he can use his Jewish faith to inform his future. "One of the values we get from religion — like Judaism, for me — is a commitment to justice," he said. "And this idea of tikkun olam, which is Hebrew for 'repair the world,' means that we have a responsibility to make the world a better place."