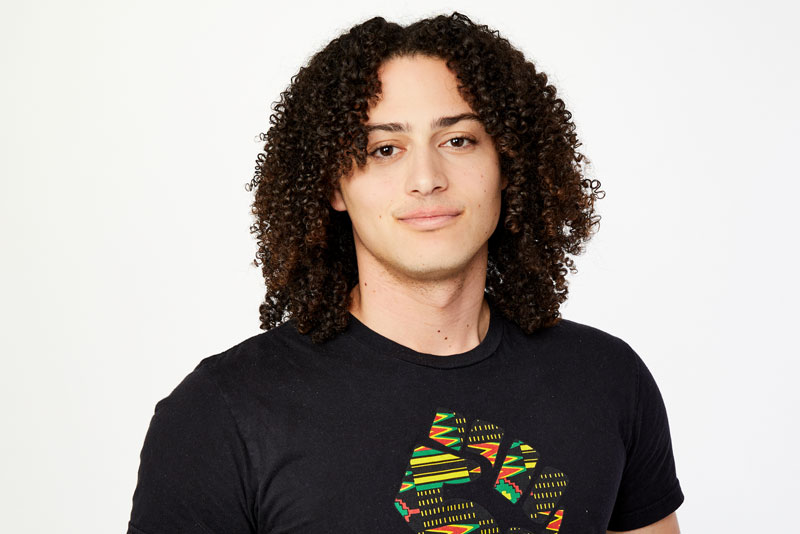 Austin Wyman
Changing the Conversation around Mental Health
May 15, 2023
Senior Austin Wyman came to Notre Dame knowing he wanted to pursue a career in mental health and reduce the stigma associated with mental illness.
But he didn't have to wait until he entered the workforce to make an impact.
A psychology major in the College of Arts and Letters, Wyman has worked in two University psychology labs, completed a senior thesis researching what makes people more likely to seek help for mental health issues and serves as president of Active Minds at Notre Dame, a student group dedicated to changing the conversation around mental health.
"I was surprised how easy it was to talk to the administrators here and how passionate they were about listening to students and working with us," Wyman said.
His first experience advocating for mental health care came in 2020 when, as vice president of Active Minds, he worked with the University's administration during the pandemic to encourage them to adopt telehealth therapy platforms for students and to hire more diverse counselors in the University Counseling Center.
"I was surprised how easy it was to talk to the administrators here and how passionate they were about listening to students and working with us," he said. "It encouraged me to think, well, maybe I don't need to be a professional before I start having these important conversations."
In his leadership of Active Minds, Wyman has also created programming to address changing needs on campus, including moderating a "Men and Mental Health" panel twice, hosting a classroom well-being summit with faculty and creating a health and wellness unit training for student leaders in what is now a signature event for the group.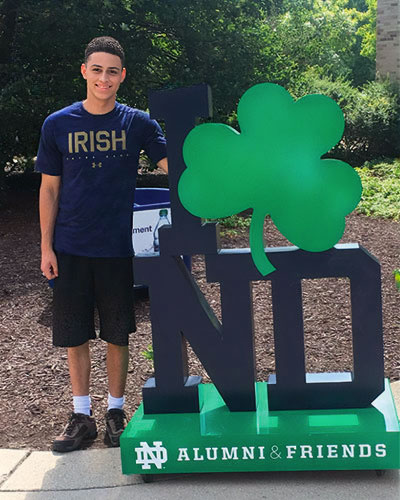 "We realized that, as people involved in the mental health sphere, we know a lot about the resources available to students, but the average person at Notre Dame may not," he said. "So, hopefully, if we teach student leaders how to best utilize those resources, then we can improve mental health literacy on campus."
Wyman, who also serves on the youth advisory board of the National Alliance on Mental Illness, called NAMI Next Gen, came to Notre Dame — sight unseen — in summer 2019 as a Balfour-Hesburgh Scholar. A New Orleans native, he chose the University because it embodied the same values of community and service as the Holy Cross High School he attended.
The University also gave him the support and the space needed to discern his career path, he said. Wyman, who originally planned to become a psychiatrist, discovered in his first year that he was more passionate about his psychology coursework than his pre-med classes.
"I don't know that I would have had the confidence to switch majors or career trajectories if I had gone somewhere besides Notre Dame," he said. "The College of Arts and Letters has so many interdisciplinary and research opportunities that I was able to learn more about what type of advocate I really want to be. It was through their support that I was able to arrive at the conclusion that the best thing I can do is be a quantitative psychologist."
Wyman, who also has a minor in theology, has spent two summers researching on campus and has worked with David Watson, the Andrew J. McKenna Family Professor of Psychology, in Notre Dame's Center for Advanced Measurement of Personality and Psychopathology (CAMPP Lab) and with Professor Johnny Zhang in the Lab for Big Data Methodology.
That research, combined with his advocacy work, inspired him to write a senior honors thesis exploring why some people are more likely to seek help for mental health issues than others. Many see the choice to seek therapy as a risk, he said, whether that's because of social stigma, perceived weakness or the financial burden involved.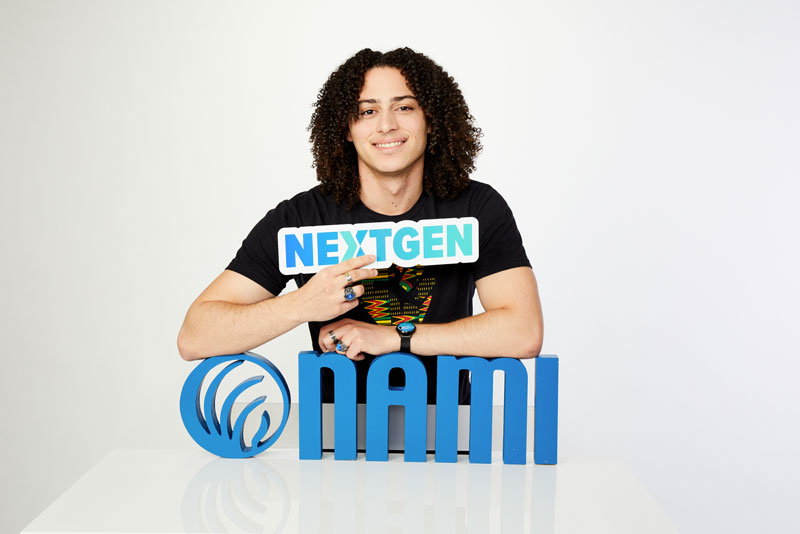 His research study had two objectives: looking at the direct relationship between risk tolerance and seeking help, and developing a comprehensive model of help-seeking behavior using machine-learning algorithms.
"For some vulnerable groups, even the idea of therapy seems risky — we take our whole lives and put them into the hands of a stranger and just hope it works out," he said. "So, if we frame therapy as a risk, can we use risk-taking behaviors to predict whether someone is willing to seek professional psychological help?"
With support from a National Science Foundation Graduate Research Fellowship and a Burns Fellowship through Notre Dame's Program for Interdisciplinary Educational Research, Wyman will continue his studies as a doctoral student in quantitative psychology at Notre Dame next year. He plans to begin developing a screening assessment to predict police misconduct in incoming police candidates.
"One of the main reasons I wanted to go into quantitative psychology is because so much of what psychologists do is dependent on how they measure latent variables, how they measure the mind," he said, "because you can't observe it directly. You have to tease it out. And if you have flawed measures, you're just not getting at what you need and all the research findings stemming from that are biased.
"I'm really passionate about improving measurement in psychology, especially in situations where it is important to identify risk and protect people."