Notre Dame in China
Notre Dame leaders visit Hong Kong, Chengdu and Beijing
October 14, 2017
BEIJING - As Communist Party officials streamed into this burgeoning capital of 21 million people for the convening of the party's 19th congress, the University of Notre Dame drew scores of educators and government and corporate officials to mark the opening of its Global Gateway here.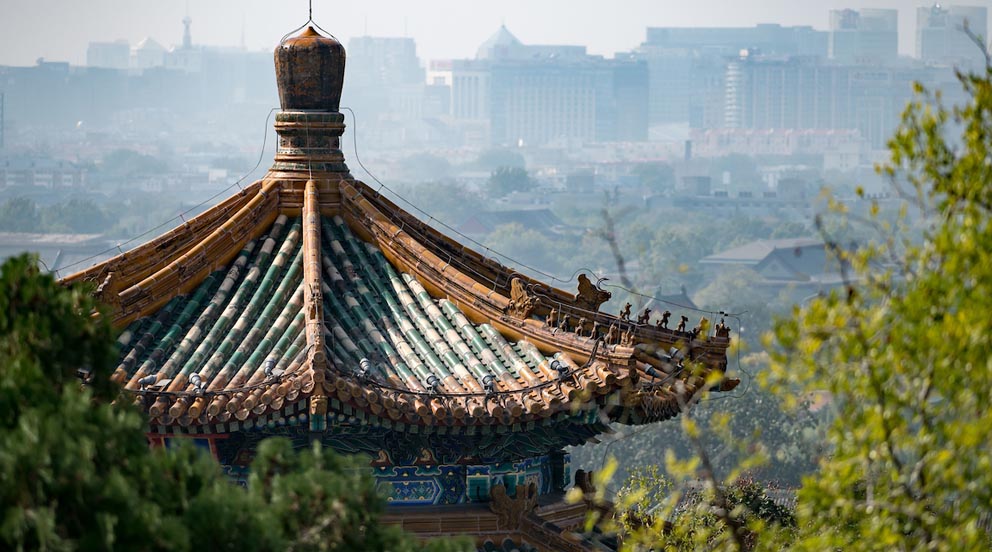 Provost Thomas G. Burish told the gathering that students and faculty "can only flourish in today's world if they have a global perspective." For any university to succeed in the the 21st century, Burish added, "it must be global and no university can be truly global unless it has China as one of its principal foci."
Because of security restrictions related to the 19th conference, Notre Dame's Gateway opening ceremonies had to be moved from the soaring atrium at the heart of the Genesis complex, to more modest facilities on the lower floor.
There, during an ensuing panel discussion, Chris Huang, Genesis human resources chief; Lynn Linn, senior vice president, information technology at Warburg Pincus; and Michel Hockx, director of Notre Dame's Liu Institute for Asia and Asian Studies opined on China's future. The discussion was moderated by Huang Shan, deputy managing editor of Caixin Media and president of the Notre Dame Club of Beijing.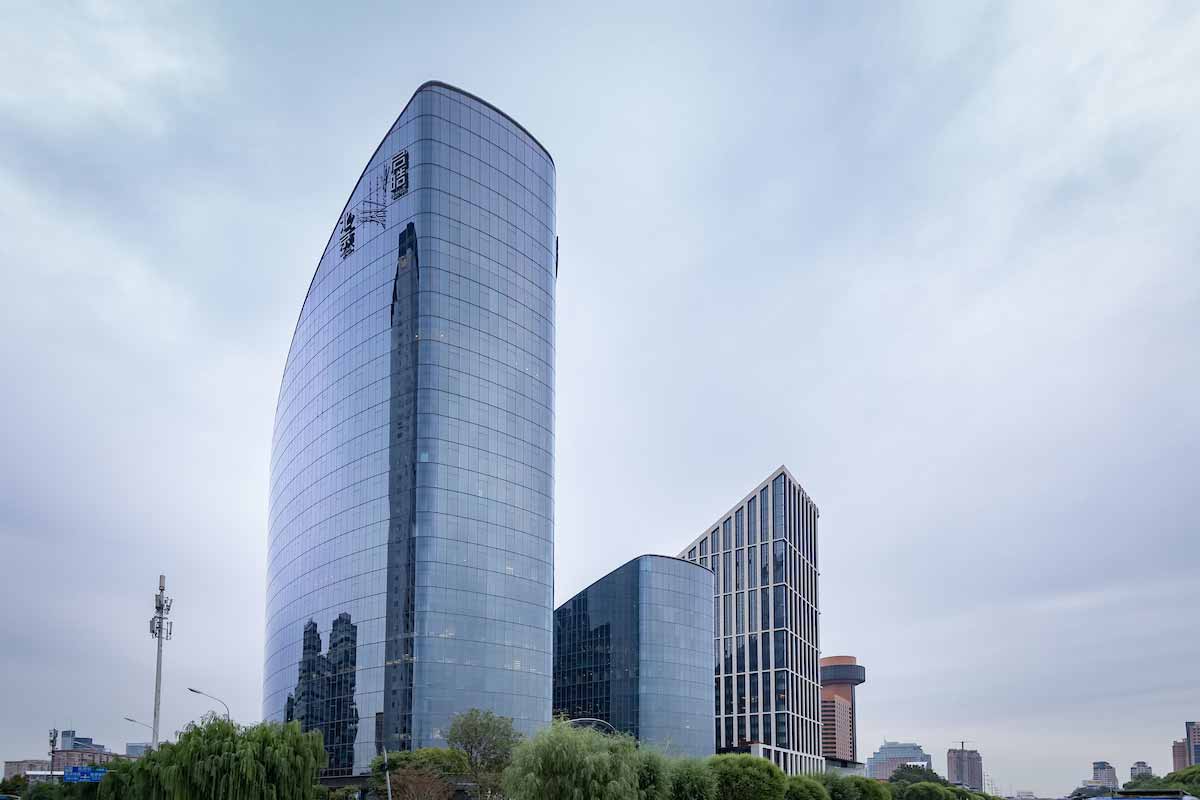 Global Gateways are operated by Notre Dame International, and provide hubs for exchanges between scholars, students, and leaders from universities, government, business, and the community. The Gateway's new home in Beijing is indicative of China's explosive prosperity, located as it is in the Genesis Beijing complex. Besides office space for the likes of Notre Dame, GE and the BBC, the Genesis Beijing includes an art museum, outdoor gardens and concert spaces, lecture halls, a public library, and a five-star Bulgari Hotel.
It is the vision of the owners to have all the occupants of the high-rise glass towers come to know each other by name, engage in joint projects, and share the cultural amenities of this sparkling architectural gem in the city's center.
Yesterday, Burish and his team met with leaders of Peking University, where Notre Dame engages in partnerships in philosophy, economics, law, Chinese language, chemical engineering, physics, music and mathematics. They also met with China's minister for education Tian Xuejun, and the U.S. ambassador to China.
October 13, 2017
As the Notre Dame delegation to China entered its seventh day, three of its members reflected on some of the major issues and events facing the world's most populous nation, and Notre Dame's role in higher education there.
Martin J. Gillen Dean of the Mendoza College of Business Roger Huang reflected on China's 5,000 years of history, and its explosive economic growth over the last 20 years. Huang observed that after raising the standard of living for millions of Chinese, the central government is now turning to the daunting prospect of how to best educate them.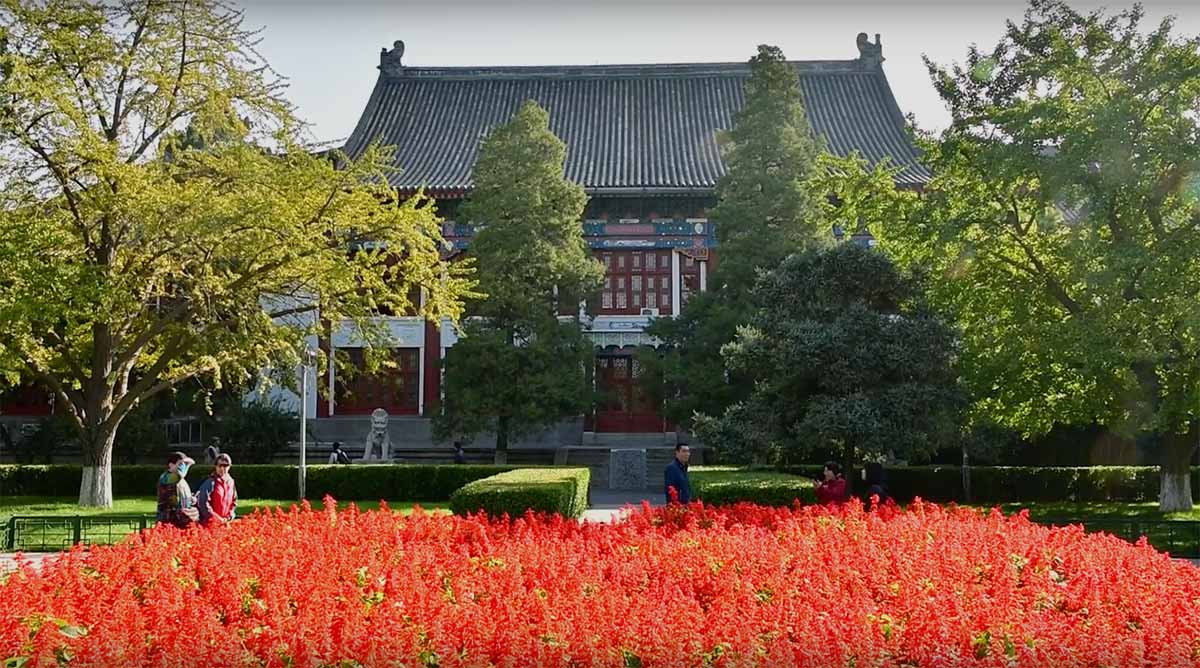 Assistant provost for Asia Jonathan Noble discussed the significance of the 19th National Congress of the Communist Party of China, which convenes next week. He noted that the Congress will set policy in all aspects of Chinese life, including higher education, establishing the country's direction for decades to come.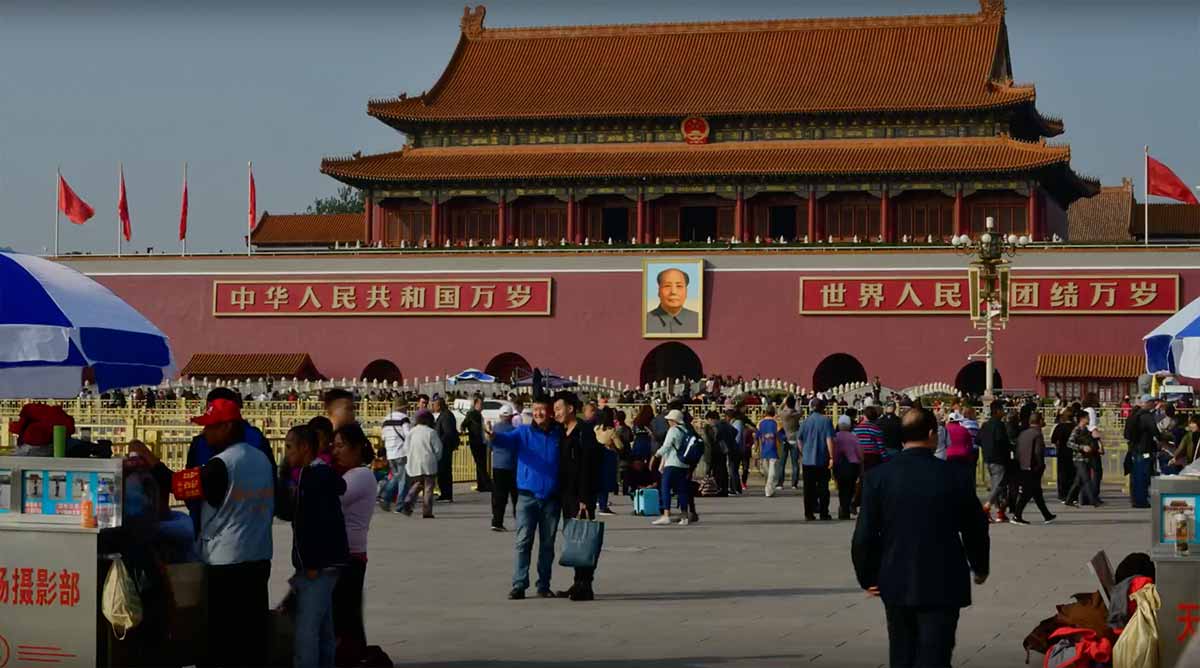 In an extensive interview with the South China Morning Post, Provost Thomas Burish reflected on Notre Dame's distinctive mission as a Catholic university, and how it is interpreted by education and other government officials in China.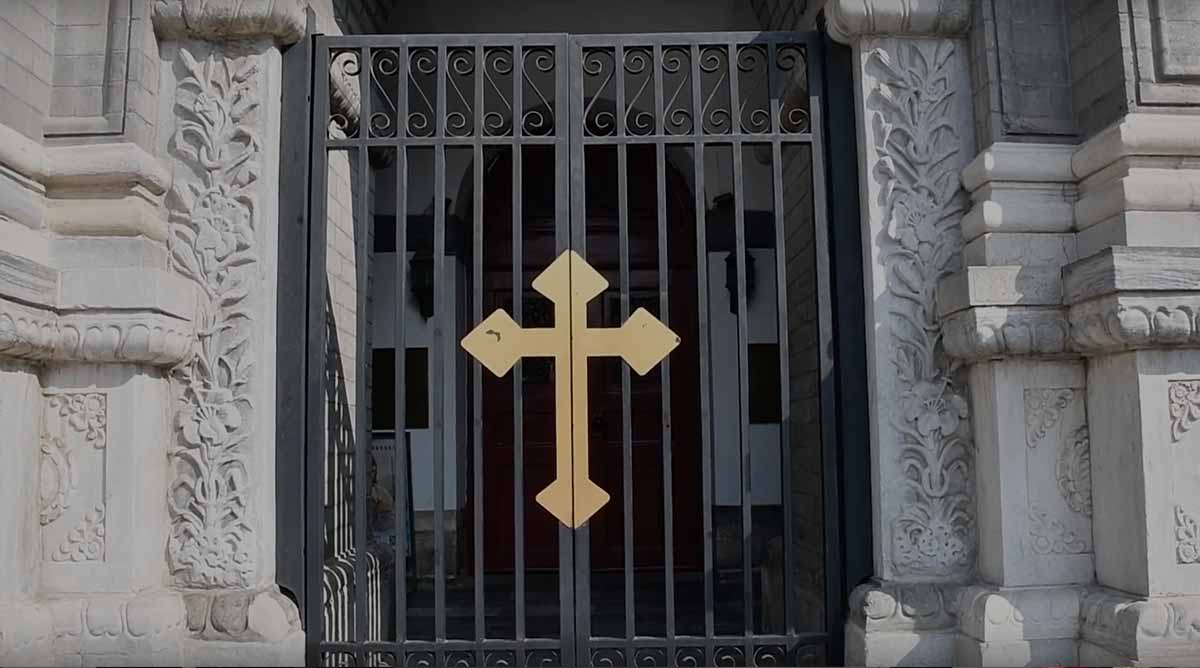 October 11, 2017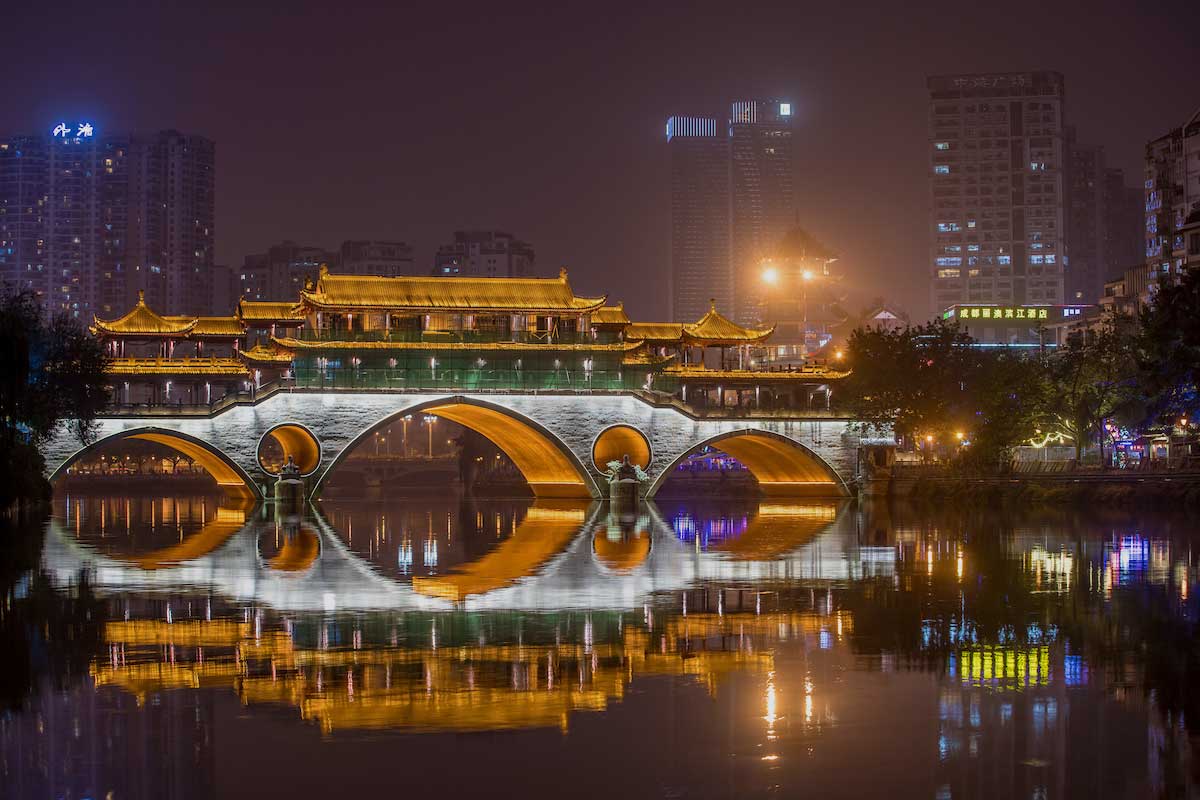 Notre Dame's delegation to China, led by Charles and Jill Fischer Provost Thomas G. Burish, met with university officials and diplomats today in Chengdu, which is rivaling Shanghai as China's financial center. After meeting with Sichuan University Vice President Yan Shijing, Mendoza College of Business Martin J. Gillen Dean Roger Huang and assistant provost for Asia Jonathan Noble met separately with counterparts and members of the faculty at Sichuan. Later, at the U.S. Consulate in Chengdu, Consul General Jim Mullinax and his in-country team for western China met with the Notre Dame delegation for extensive briefings on the region's rapid growth and its impressive educational, cultural, and social milieu.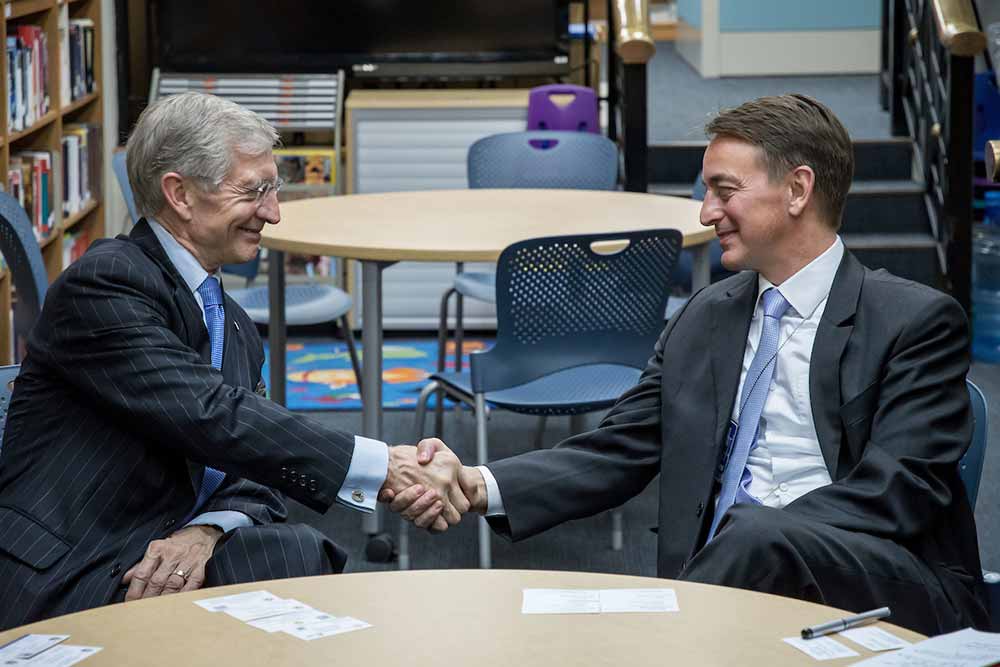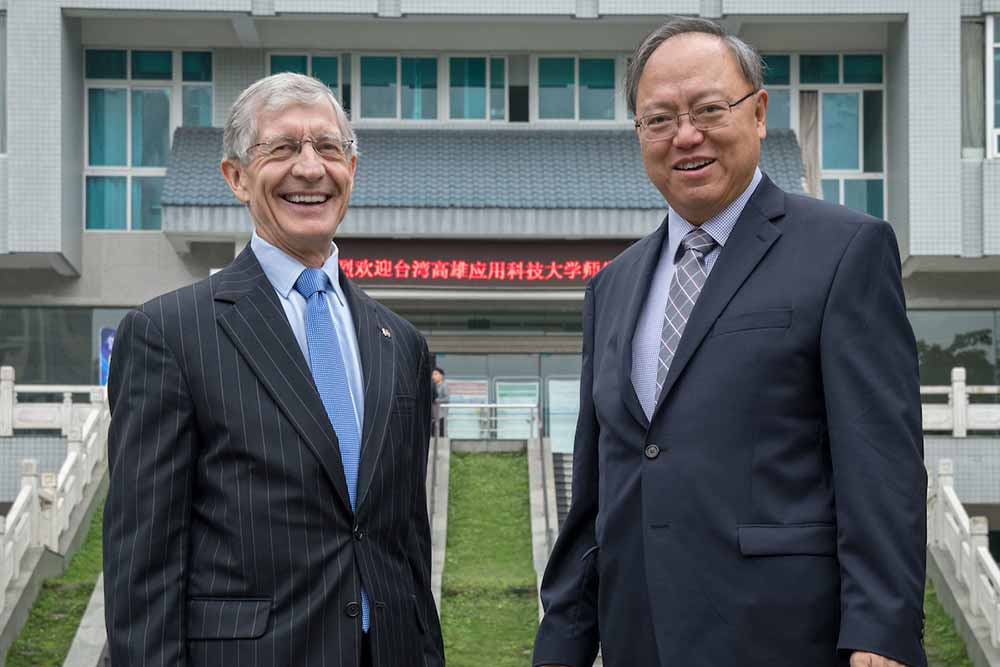 October 10, 2017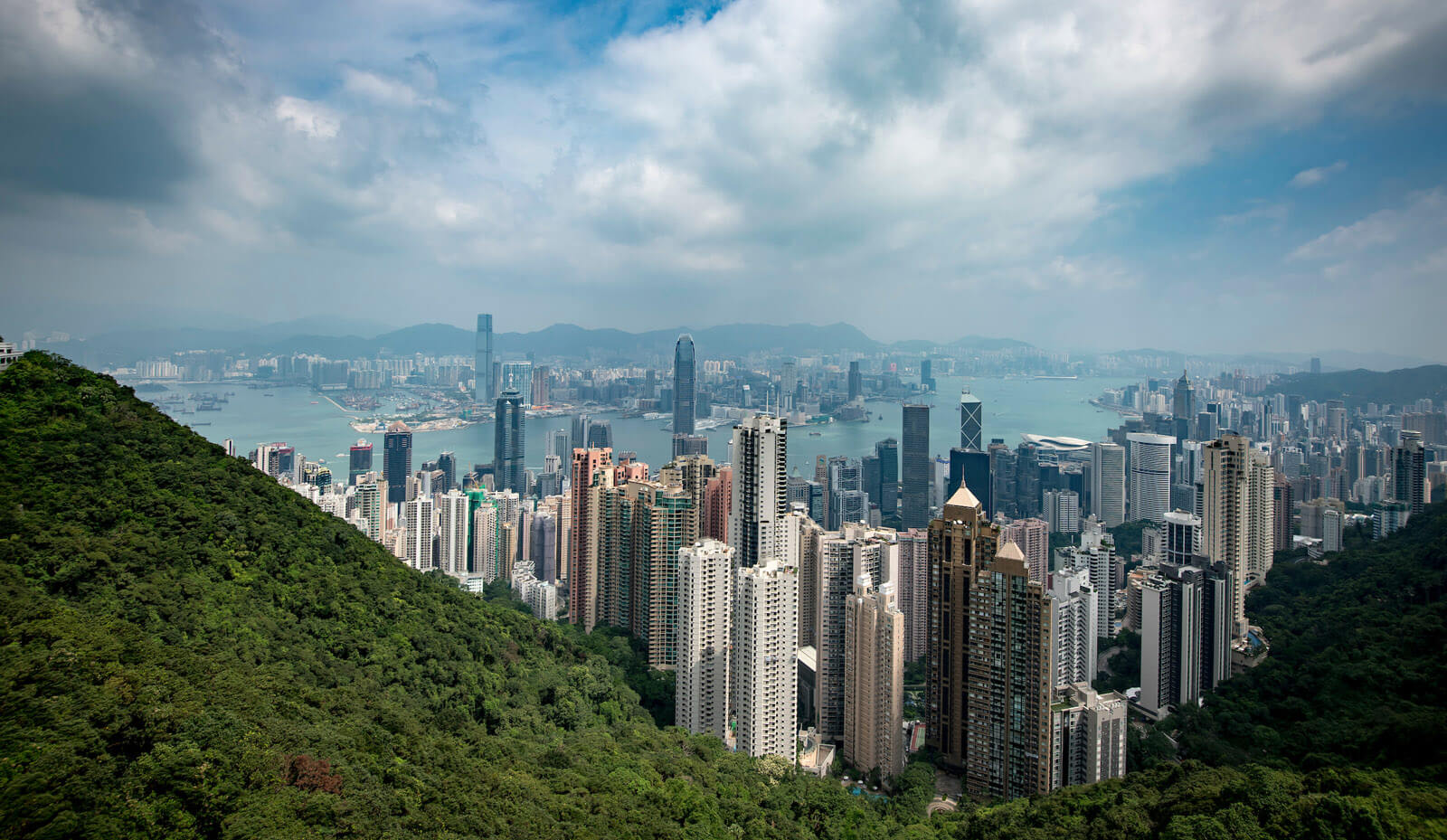 Greater China Scholars Program
Scholarships for Chinese students who wish to attend Notre Dame are available thanks to the Greater China Scholars Program through Notre Dame International. Since 2011, 58 students from 31 cities in China have benefited from scholarships and academic enrichment programs that are supported by a cohort of Notre Dame alumni, parents and friends. More recently, Notre Dame launched the alumni-funded Greater China Collaboration Grant program, which provides funding for faculty to conduct research with scholars in China and share research findings at the Beijing Global Gateway.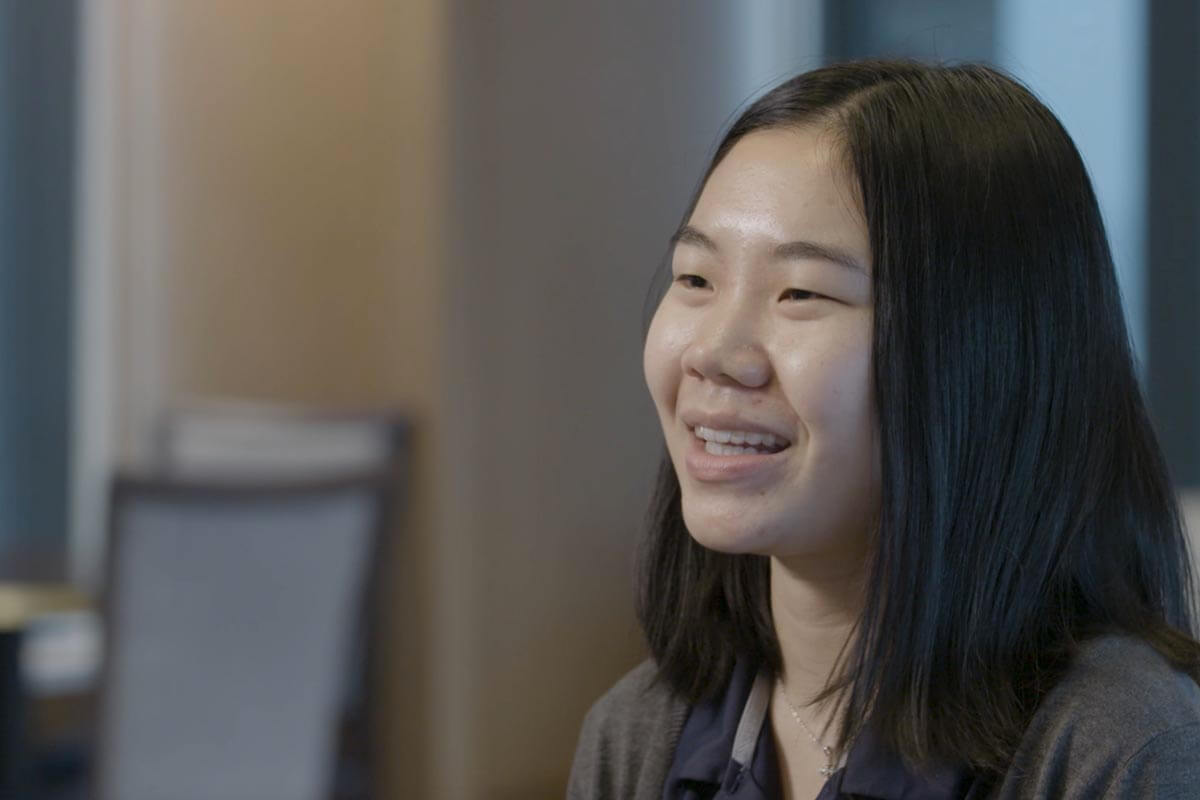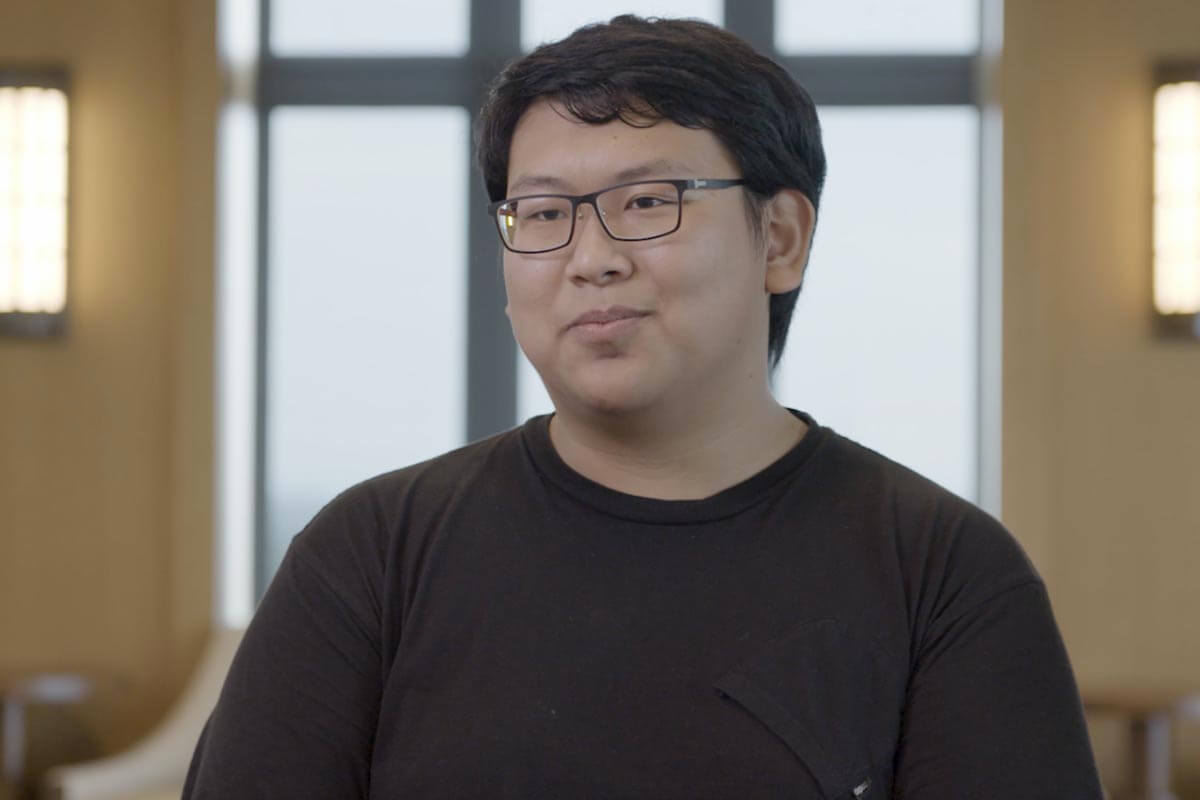 University of Notre Dame provost Thomas G. Burish led a University delegation to China this week, on the eve of the 19th Communist Party Congress where uncertainty about Hong Kong's future was the unspoken background in discussions about academic freedom and other issues that arose in meetings the provost had with academics and others in the former British colony.  Dr. Burish was questioned about it more directly in an interview with Hong Kong's leading newspaper, the South China Morning News.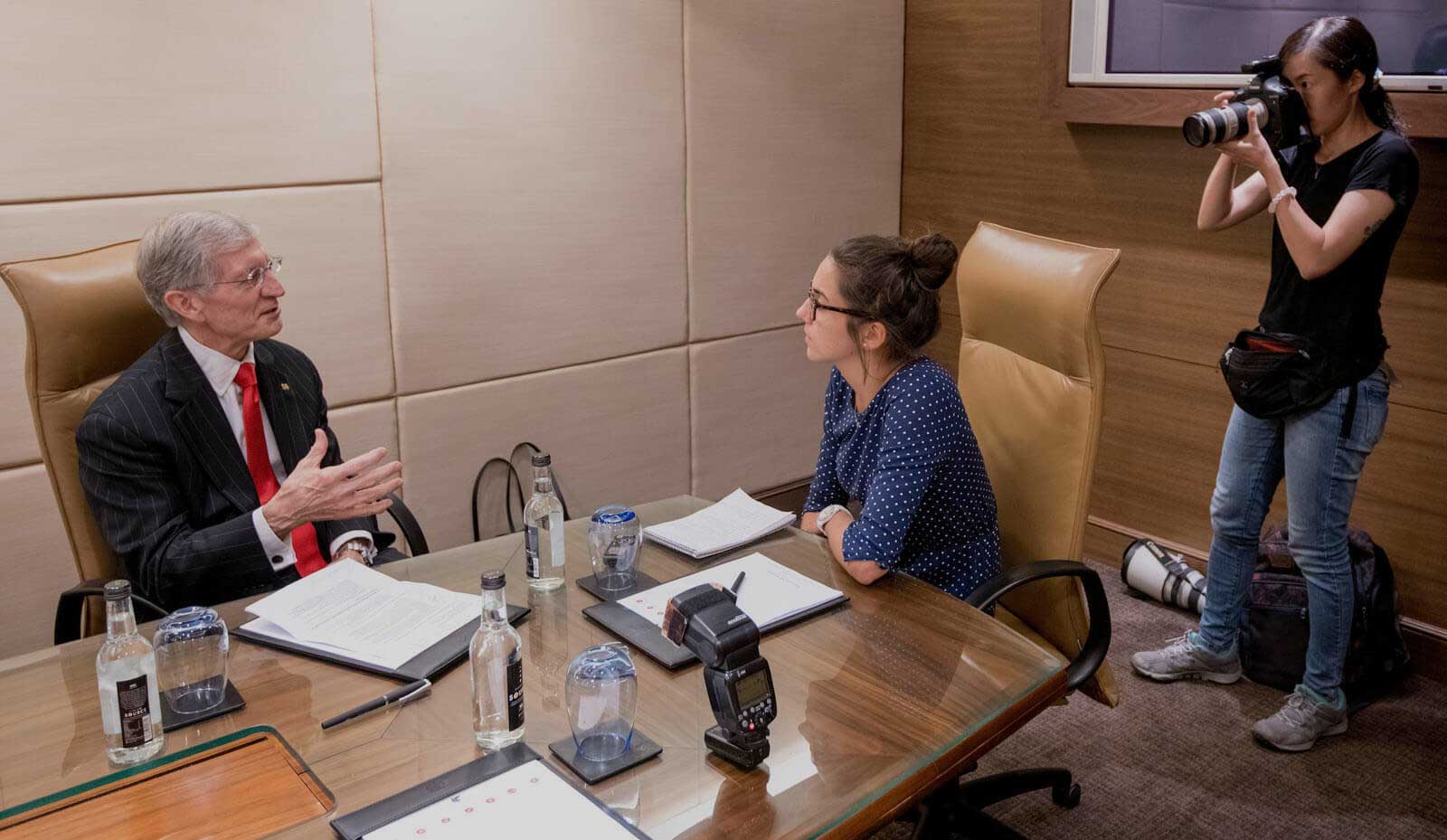 After two days of meetings with university officials, alumni and benefactors in Hong Kong, Dr. Burish departed for Chengdu for meetings with the president of Sichuan University, U.S. Consulate General Jim Mullinax and Notre Dame alumni and parents in western China. On Saturday he will preside over the opening of Notre Dame's new Global Gateway in Beijing.