Quenching the thirst for justice
Brazilian judge Sergio Moro receives Notre Dame Award
Monday, October 2
Upon receiving the Notre Dame Award from University president Rev. John I. Jenkins, C.S.C. today, Brazilian judge Sergio Moro said, "the age of our robber barons is ending."
He said Brazil's anti-corruption movement is now bigger than just one judge and the one jurisdiction where Moro launched a massive kickback investigation three years ago. The scheme involving the state oil company and several large construction firms has landed some of the country's most powerful politicians and executives in jail.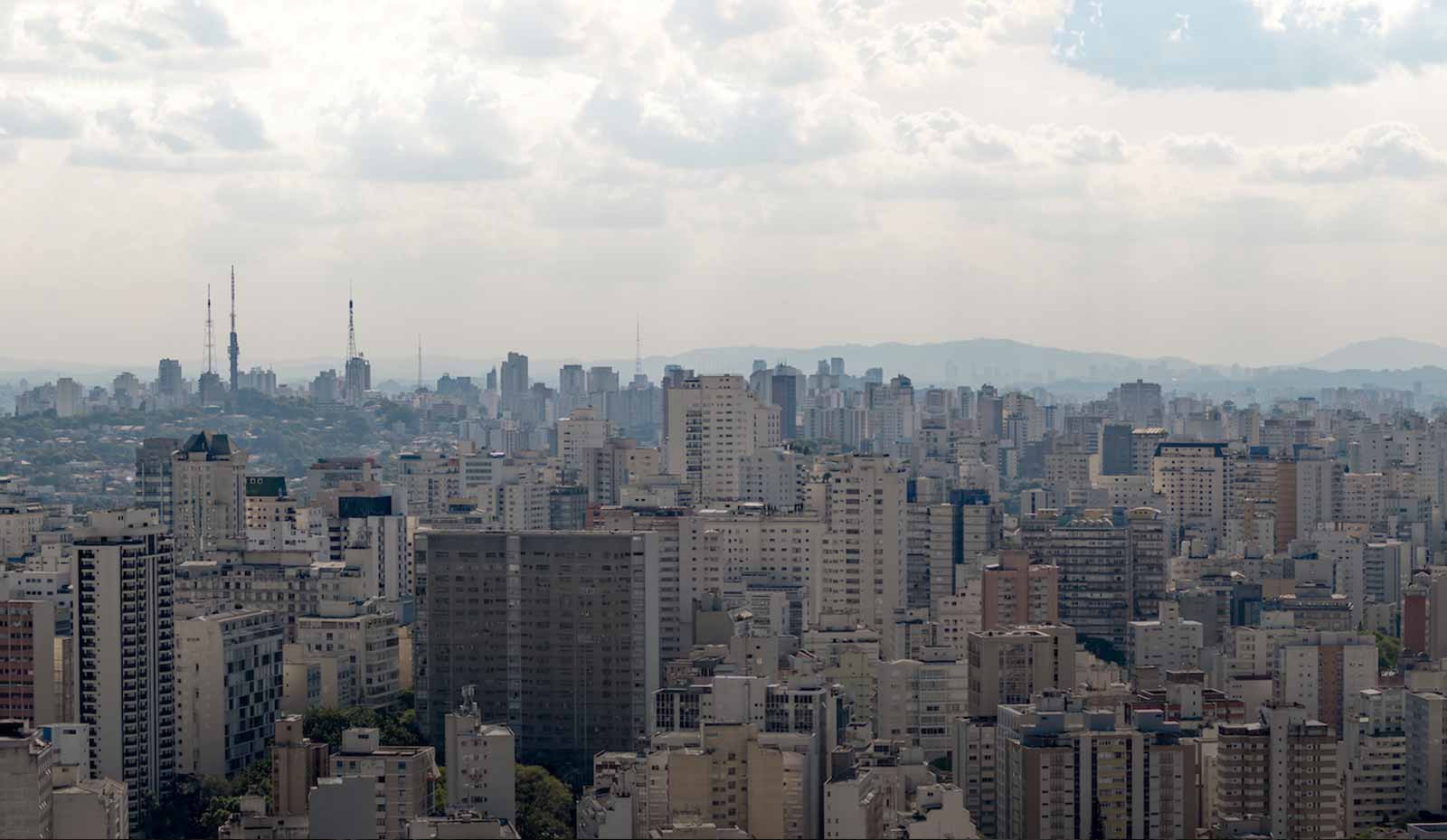 "The Brazilian anti-corruption movement is getting bigger. It is spreading and it is becoming strong with the support of the press, the public opinion and Brazilian people," Moro said. "The age of our robber barons is ending, and the empire of the law is becoming a true possibility in Brazil. Democracy with integrity is the goal."
Speaking at a luncheon in São Paulo, Father Jenkins commended Moro for his fight for the rule of law and "preservation of the nation's integrity."
"By addressing the pernicious problems of public corruption in a judicious but diligent way, you have made a marked difference in the lives of all Brazilians and in quenching humankind's universal thirst for justice," Father Jenkins said.
Speaking in a press conference after the presentation, Moro thanked the University, saying the international support is very important for judges, prosecutors, police and the Brazilian people in general working toward democracy and justice.
"Sometimes when you are outside you maybe can see things with more clarity … about what we're trying to do here," he said.
Father Jenkins said he saw an opportunity in recognizing Moro to champion the Catholic university's core values and to draw attention to the need for students and future leaders to be trained in ethics and integrity.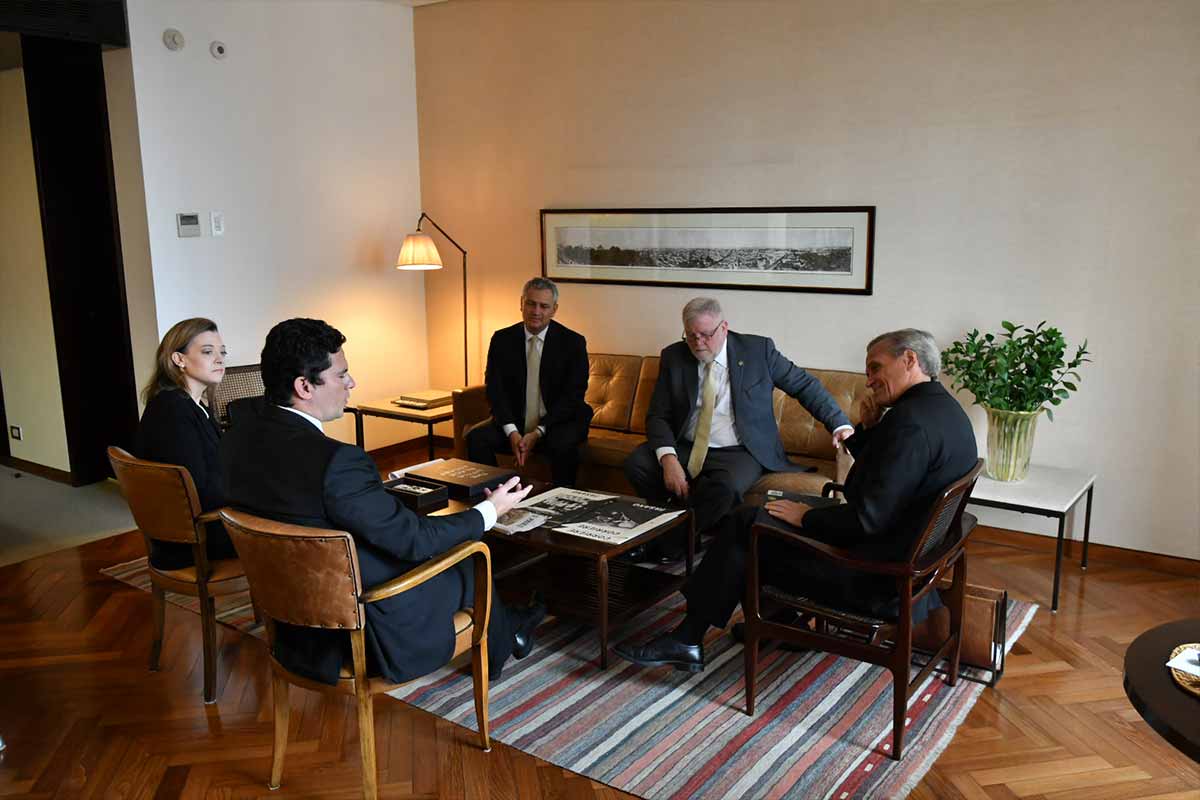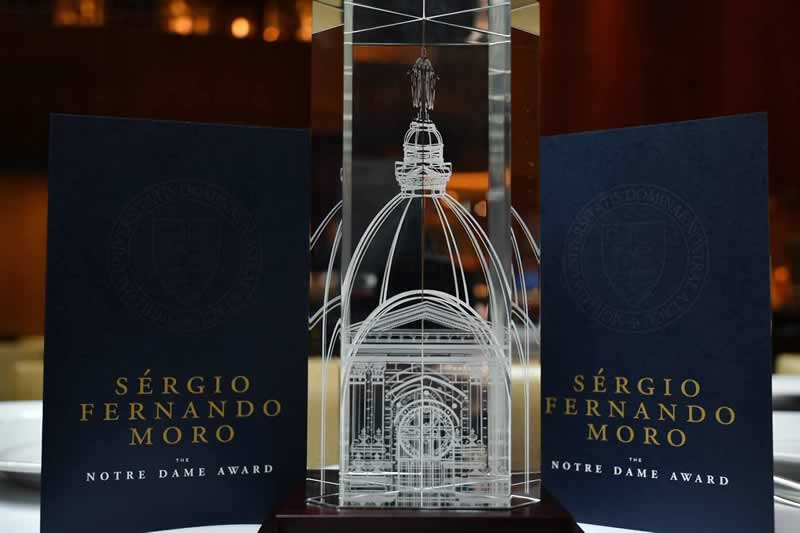 Last presented in 2000, the University has relaunched the Notre Dame Award as part of its 175th anniversary celebration. It was first awarded in 1992 in conjunction with Notre Dame's sesquicentennial and has been given to "women and men whose life and deeds have shown exemplary dedication to the ideals for which the University stands: faith, inquiry, education, justice, public service, peace and care for the most vulnerable."
Previous recipients of the award include President and Rosalynn Carter, Saint Mother Teresa, Nobel Peace Prize winner John Hume of Northern Ireland, Canadian humanitarian Jean Vanier and U.S. civil rights leader Leon Sullivan.
Moro's verdicts have imprisoned oil and construction executives and a former speaker of the house. Most recently he sentenced the popular former Preside Luiz Inacio Lula da Silva to 10 year in prison for illegal improvements and expenses paid at his beachfront property. Da Silva is out on appeal and has heavily criticized the judge's tactics.
"As a result of Dr. Moro's good work, Brazil, instead of being infamous for corruption, has become a beacon to the rest of the hemisphere on how to fight it," Father Jenkins said.
The New York Times has labeled Moro "the face of the national reckoning for Brazil's ruling class." Fortune magazine ranked him 13th on its list of World's Greatest Leaders, and Time magazine included him on its list of the world's 100 most influential people.
Moro, 45, was raised in Maringá, a city in Paraná. He earned a bachelor's of law degree from Maringá State University and a doctorate from the Federal University of Paraná. He studied abroad through an exchange program at Harvard Law School in 1998.
Appointed to his current position in 1996, he participated in 2007 in the U.S. State Department's International Visitor Leadership Program, visiting U.S. agencies and institutions responsible for preventing and combating money laundering.
As a student of financial crimes, Moro came across the "Clean Hands" corruption investigation in Italy in the 1990s that toppled scores of politicians. He eventually adopted some of the tactics, including plea bargains and pre-trial detentions to build evidence in his own country's political scandal, known as "Car Wash."
Moro has said his efforts have been designed to show that no Brazilians are above the law.
Quoting U.S. president Teddy Roosevelt on Monday, he added, "The exposure and punishment of public corruption is an honor to a nation, not a disgrace. The shame lies in toleration, not in correction."