The University of Notre Dame has been selected for inclusion in the Association of American Universities (AAU), a consortium of the nation's leading public and private research universities, Notre Dame's president, Rev. John I. Jenkins, C.S.C., announced today.
"While Notre Dame has long been known for its undergraduate education, we have striven to be a preeminent research institution with superb graduate education, all informed by our Catholic mission," Father Jenkins said. "We are honored to be invited to join the AAU and heartened by the AAU Board's recognition of our progress as a research university, and we look forward to participating in this august organization."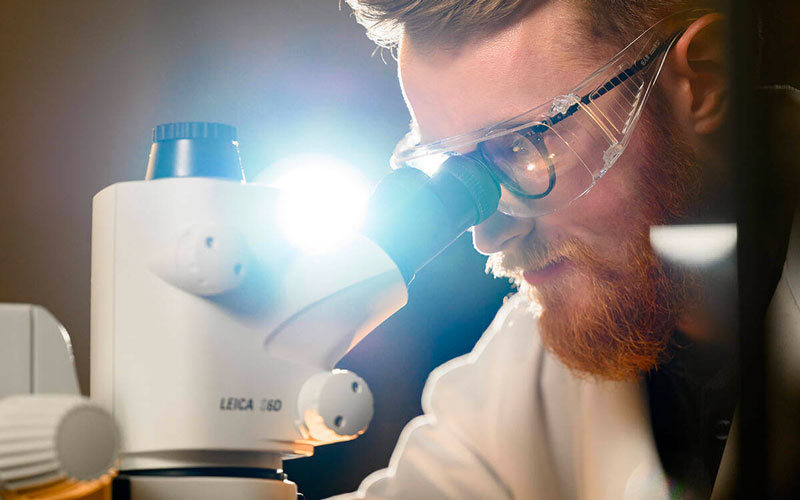 "This is a major milestone in the history of Notre Dame," said John J. Brennan, chair of the University's Board of Trustees. "Much credit goes to Father Jenkins, his administration and, especially, to the University's superb and dedicated faculty who engage in teaching and research that make a difference in our world."
Founded in 1900, the AAU seeks, according to its mission statement, to "collectively help shape policy for higher education, science and innovation; promote best practices in undergraduate and graduate education; and strengthen the contributions of leading research universities to American society." Membership is by invitation only and based on an extensive set of quantitative indicators and qualitative judgments that assess the breadth and quality of a university's research and graduate and undergraduate programs.

Five other universities — Arizona State University; George Washington University; the University of California, Riverside; the University of Miami; and the University of South Florida — also were added to the AAU membership roll today, joining the association's previous 65 U.S. and Canadian members.
"We are very proud to have these six distinguished universities from across the United States join AAU," AAU President Barbara R. Snyder said. "We are particularly proud that two of our new members — Arizona State and UC Riverside — are designated as Hispanic-serving institutions because significant shares of their student bodies are composed of individuals from Hispanic backgrounds. We look forward to working with all of these universities to continue advancing higher education and laying the scientific foundation that helps keep our economy strong and our nation healthy and safe."
"I'm excited to invite these six diverse institutions to AAU," AAU Board Chair and University of Southern California President Carol L. Folt said. "AAU members are distinguished by the quality of their education and research. It is a testament to our higher education system that we have this many leading research universities in every corner of our country. Congratulations to the faculty, staff and students for this recognition of their hard work and their leadership in research and education. We look forward to our joint efforts to continue to transform lives through higher education."
Long recognized as one of the nation's leading undergraduate universities, Notre Dame has made significant strides in recent years as a research institution. Since 2007, research awards received by Notre Dame have grown 194 percent. Among the awards were:
Additionally, Notre Dame has served as the home to several national centers supported by the Semiconductor Research Corporation, been the recipient of over $10 million in Department of Defense support for hypersonic research facilities, and over the past 20 years, has been awarded more National Endowment for the Humanities fellowships than any other private university. Other areas of research excellence include theology, philosophy, chemical engineering, astro and nuclear physics, and sacred music.