When St. Joseph County Prosecutor Ken Cotter hosted an expungement clinic last year for people with criminal records in the county, he expected maybe a dozen people would show up. When he was wrong about that — and boy, was he wrong — he was grateful for the Notre Dame Law School students who helped him to respond to the situation in a timely manner.
More on that later.
Andre Gammage, an adjunct professor of law at Notre Dame Law School, had been encouraging Cotter to take an active role in the expungement process for years, but Cotter had always resisted. The two serve together on South Bend's anti-violence task force.
"I always felt it's not my job; it's a defense attorney's job," said Cotter, a 1990 University Notre Dame Law School graduate who has served in the prosecutor's office, first as a deputy prosecutor, for more than 20 years. "I also thought it was relatively simple for someone else to do."
He was surprised, then, to learn otherwise when Gammage challenged him to navigate the process on his own.
"He talked me into trying to do it, and I quickly realized I had trouble doing it myself," he said. "And if I had trouble doing it, all my arguments for not helping go out the window."
This was around the time of massive protests in the U.S. over the death of George Floyd, a Black man killed by a white Minneapolis police officer in May of last year, and accompanying calls for police and criminal justice reform.
Both weighed on Cotter.
Still, when he arrived at Sweet Home Ministries in South Bend the day of the clinic, he was stunned to find several hundred people waiting outside. Many came from neighboring towns and counties. One woman drove all the way from Florida to be there.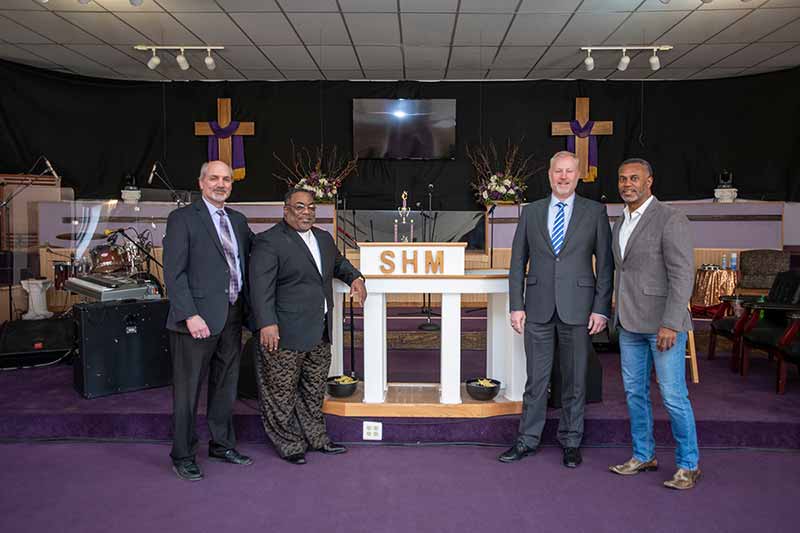 "We were going to do it from 5 to 7. We anticipated we were going to get five to 20 people, and I got a call about 1 o'clock from the pastor saying, 'Ken, we've got about 300 people standing outside our door,'" Cotter said.
"People waited eight hours," he said. "And they said it was worth it, and thanks for having faith in us, and we want to do good things in our lives. The stories were heart-wrenching."
He recalled one man in particular.
"He was a guy I chased in the '90s for running drugs and doing this and doing that. Not super violent, but he was a thorn in my side. And he hugged me. He cried," Cotter said. "I kind of cried, too, because I remember who he was when I was chasing him, and that was a very different person I saw at the clinic."
The man came from his job with the city, Cotter said, still in his work overalls.
"He said, 'I didn't want to miss this. I've got four kids now.' And he's telling me about his life and how at some point he had to grow up. It was awesome. It was absolutely awesome," Cotter said.
He added, as if anticipating the question, "This is not soft on crime. This is smart on crime."
Angela Husband, who grew up in South Bend, drove from her home in Kansas after reading about the clinic on Facebook, where someone had posted about it.
"It's ridiculous to have to defend your past after 30 years. It's like, geez, when does it ever end?"
A recovering addict, Husband, who now works as a CNA and stylist, spent time in prison for drug use as a young woman and later returned there for a parole violation. She lost custody of her children in the process.
And while she ultimately kicked her habit and turned her life around, her past clung to her like an anchor, tying her down emotionally and preventing her from accessing certain job, housing and other opportunities.
"It's ridiculous to have to defend your past after 30 years," Husband said. "It's like, geez, when does it ever end?"
As fate would have it, when Husband stepped through the doors at Sweet Home Ministries, she immediately recognized someone, a welcome face from the past.
Eric Tamashasky, chief deputy prosecutor under Cotter and a 2004 Notre Dame Law School graduate, had served as her mentor with Companions on the Journey, a prison reentry ministry, years earlier.
Now, here he was again.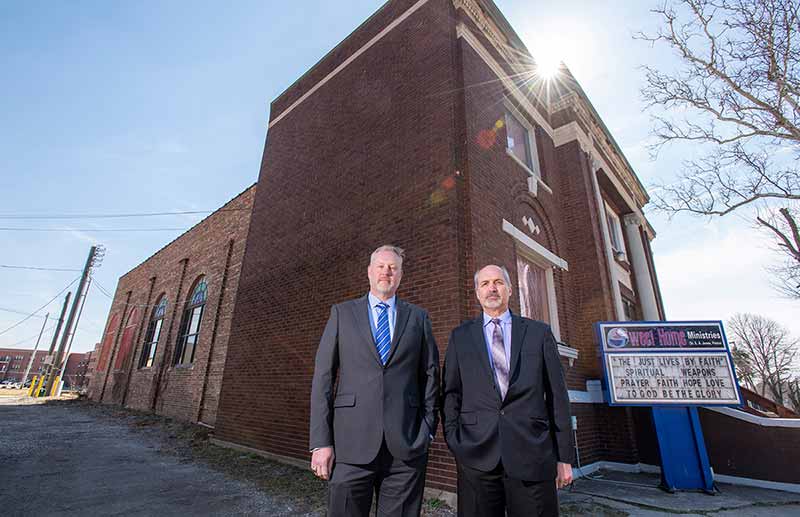 "My eyes got big and I said, 'I know you,'" Husband said, adding, "It was a beautiful thing to see Mr. Tamashasky 30 years later. He could see: He invested in me and his investment was paying off."
She recalled, in particular, how Tamashasky had personally vouched for her when she asked for early release from house arrest to save on monitoring fees and more easily find and maintain a job.
Cotter would host three more clinics over the next three weeks, resulting in more than 700 requests for assistance with the expungement process from people with criminal records in the county anxious, like Husband, to access employment, housing, education and other opportunities and break from the past.
Enter the law school students.
'Crimes older than me'
As part of the experimental winter session from Jan. 4 to 27, a group of 21 second- and third-year students, working remotely because of the pandemic, prepared petitions on behalf of hundreds of people with criminal records in the county, earning one credit for 40 hours of work while reducing the backlog of requests for assistance to nearly zero.
"The Notre Dame students have been fabulous. Their enthusiasm is unbounded, and the effort that goes into this requires that drive and passion," said Tamashasky, who like Cotter was moved to action by the George Floyd protests.
Added Cotter, "Most of them kept saying, 'Give me more.' I think they probably worked more hours than they're telling us. But the experience was nothing but positive."
Bridget McConville, a second-year law school student from Mishawaka, completed more than 100 petitions. Alexander Maurer, a second-year law school student from Grand Ledge, Michigan, completed 40 to 50 petitions.
"It was just amazing how many people came and how many people's lives were changed." —Bridget McConville
Both had previous experience with expungement, having worked on the issue for the prosecutor's office over the summer. They later assisted with the expungement clinics as well.
"I loved it," said McConville, who hopes to work in private practice. "I had so many people whose crimes were literally older than me. And yet those crimes prohibited them from living in certain places, from getting jobs, from going to the daddy-daughter dance at school. It was just amazing how many people came and how many people's lives were changed."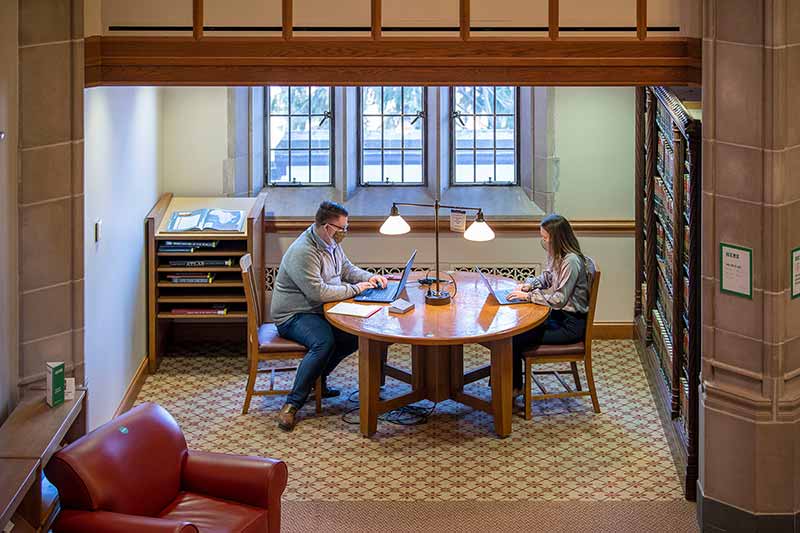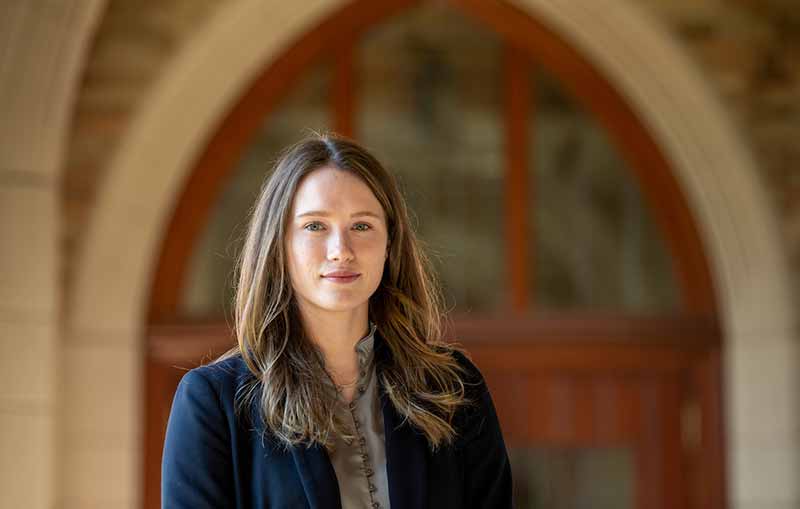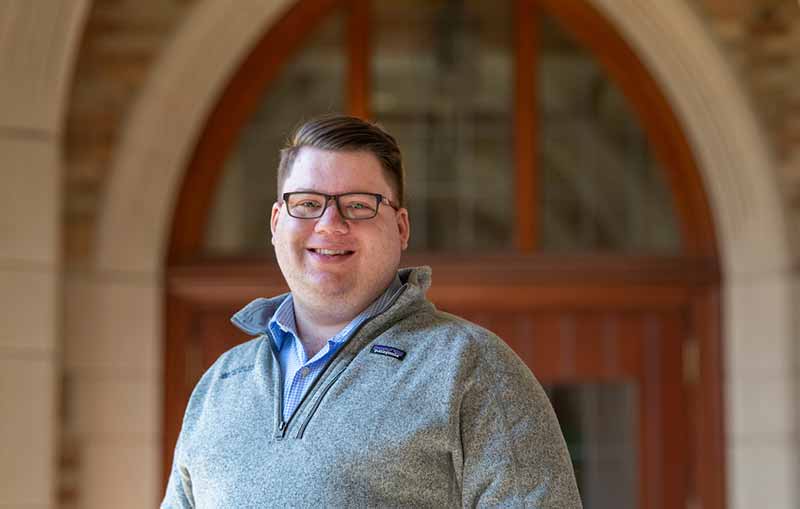 "I think it's, undeniably, going to be one of the best experiences of law school," said Maurer. "I don't think there's going to be anything that can top it."
Gerard Bradley, professor of law at Notre Dame Law School who each semester runs a program placing law students in public defender roles, organized the effort in coordination with Cotter and Tamashasky. He structured it as a remote internship.
"They described the need," Bradley said, "and I think I volunteered by saying, 'You know, during this coming break the students have 10 weeks, which is way too long to do nothing but not really long enough to get a job. At the same time, the administration was saying, 'If you're thinking of a class you can teach over intersession, you should do that.'"
Winter break typically lasts about three weeks but was extended to 10 weeks this year because of changes to the academic calendar related to the pandemic. To capitalize on that, the University organized an experimental winter session with opportunities for students to nurture the formation of mind, body and spirit and earn credits toward the spring semester.
Cotter hopes to engage the law school students in additional expungement work in the future, so long as the need exists. He is already planning more clinics for later this year.
'Justice, bare bones'
Expungement is a legal process in which a person convicted of a crime asks the court to conceal the record of that crime from public view. This way, they can access job, school, housing and other opportunities without fear of discrimination.
"If we can do more to get a person in a better place in life, they are much more likely to be productive members of the community and not follow the same path that caused them to commit that crime in first place."
In Indiana, a person can apply for expungement of most nonviolent crimes after one to five years, so long as they have completed any sentence related to the crime and are not currently accused of any wrongdoing. If the judge approves the petition and the prosecutor does not object, the record is expunged.
"Once you detect a crime, prosecute it and impose punishment, and that person comes out the other end, they should not labor indefinitely under these penalties," Bradley said.
Cotter agreed.
"If we can do more to get a person in a better place in life, they are much more likely to be productive members of the community and not follow the same path that caused them to commit that crime in first place," he said. "This is justice, bare bones."
The law school students participated in a virtual orientation with Cotter and Tamashasky in December. Four students, including Maurer and McConville, who were familiar with the expungement process from working in the prosecutor's office over the summer and fall, served as team leaders. Bradley served in a support role, joking, "I was off to the side, sort of kibitzing."
The students worked on the petitions from home, relying on information from intake forms collected at the clinics. When they finished with a petition, they forwarded it to the prosecutor's office for review. From there, it went to the local court of jurisdiction for review and a final order: granted or denied.
In most cases, once it was determined that a crime was eligible for expungement, the rest — the paperwork, the review process, the court order — was a mere formality, Bradley said, noting, "Ken wants this to work; the judges want it to work."
"And it's more than just Ken Cotter saying, 'OK, fine,'" Bradley said. "He personally is devoting time to this and making his office databases and personnel very much available to this project. He could get away with doing less than he is doing. But he really believes in this work."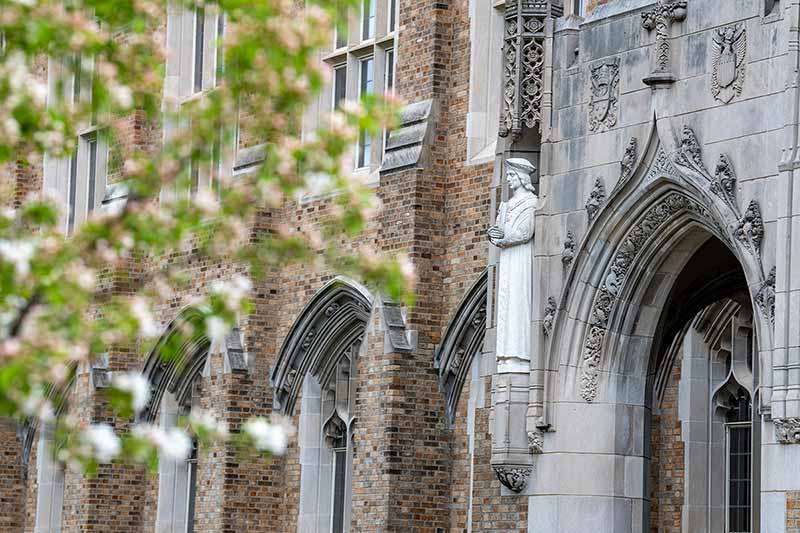 In Indiana, at least, the expungement process is relatively straightforward, involving mostly data entry. But it requires specialized knowledge of the law as well as access to criminal databases that are not widely available to the public.
"It makes doing taxes look like a kid using a crayon," said Bradley. "Even if you master the statute, you need access to very accurate, detailed information. You could be dumbstruck if you try to do it yourself."
"It took me a solid month to understand the statutory structure and to understand who qualifies and who doesn't qualify for expungement," said Maurer, who hopes to practice criminal or intellectual property law, possibly as a prosecutor or public defender.
To simplify the process, Maurer worked closely with the prosecutor's office to develop standard intake forms for the clinics and standard order forms for the judges.
"They've been designed to use here," Maurer said, referring to St. Joseph County, "but they could easily be adapted for other Indiana counties. That's something Ken wants to do."
Indeed, Cotter is already working to expand access to expungement in other parts of the state.
"There's a group of folks that got a grant from the state Supreme Court to make the court system more accessible to people, and they want to take what we're doing on the road," he said, "to figure out a way so that everybody, the prosecutor's offices in all 92 counties, can do this."
Said Tamashasky, "It's just the right thing to do."
Husband, for one, is grateful.
After sharing her case information with Tamashasky back in September, she recently received the order granting her expungement in the mail.
"It's liberating," she said. "It's a major milestone. Because you carry that stuff when you're trying to dig yourself out of that hole. And for it to be put on paper, it's almost like meeting the Lord and Him tapping you on the back and saying, 'Well done.'"