Faith & Service
A meeting — and healing — of worlds
Ecumenical Patriarch Bartholomew visits Notre Dame
October 20, 2021
For nearly 1,000 years, there has existed a sad division between two branches of the Christian family.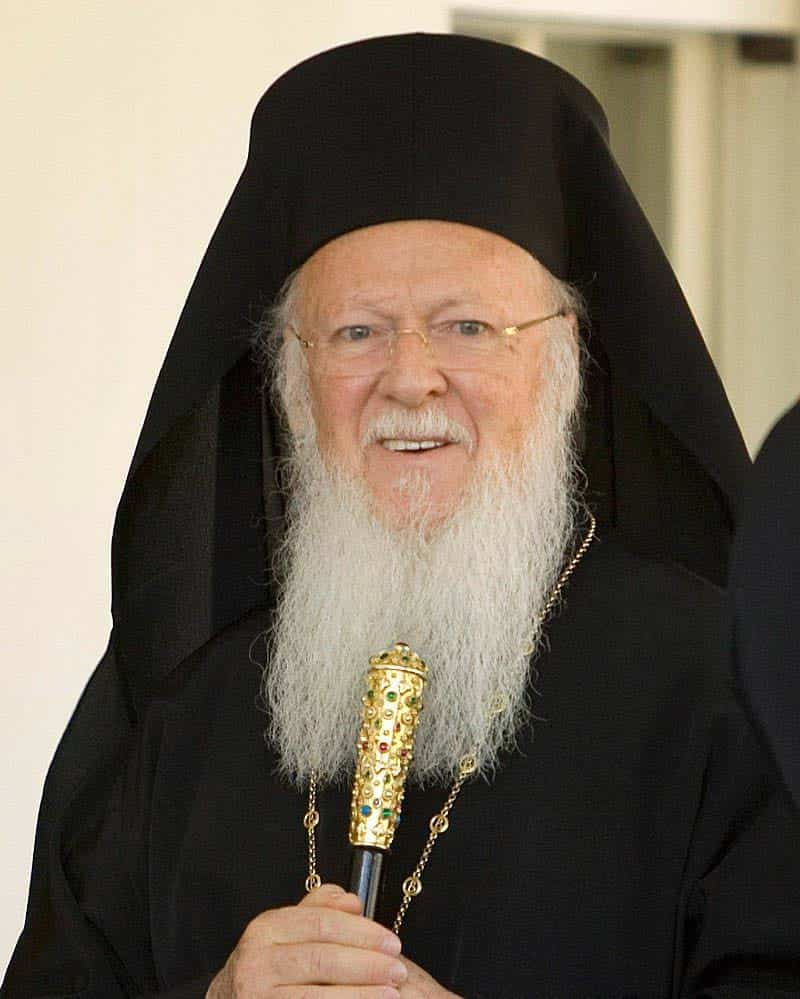 Another step on the long path toward reconciliation between the Orthodox and Catholic Churches will be taken this month, when His All-Holiness Bartholomew, Orthodox Archbishop of Constantinople-New Rome, visits the University of Notre Dame.
The ecumenical patriarch — the spiritual leader of 300 million Orthodox Christians worldwide — will receive an honorary degree from the University during an academic convocation and will deliver an address on environmental stewardship.
The historic visit demonstrates a continued commitment by the Orthodox and Catholic Churches to bridge the rift between them, said Alexis Torrance, the Archbishop Demetrios Associate Professor of Byzantine Theology at Notre Dame and an ordained priest in the Patriarchate of Constantinople.
"His coming here is, first and foremost, a sign of solidarity among Christians, between East and West," Torrance said. "And because Notre Dame is a global university, it is also an indication of how members of the academy, across disciplines, want to address the crises we all face — at the level of human relationships, economic injustice and environmental tragedy — in solidarity."
The history of the two Churches is that of brotherhood. Along the Sea of Galilee, Jesus encountered two brothers, Peter and Andrew, and said to them, "Come, I will make you fishers of men." The two brothers became apostles and leaders of the young Christian community.
Today, the successors of Peter and Andrew are Pope Francis and Ecumenical Patriarch Bartholomew, who share a spiritual and brotherly bond as leaders of the Catholic and Orthodox Churches.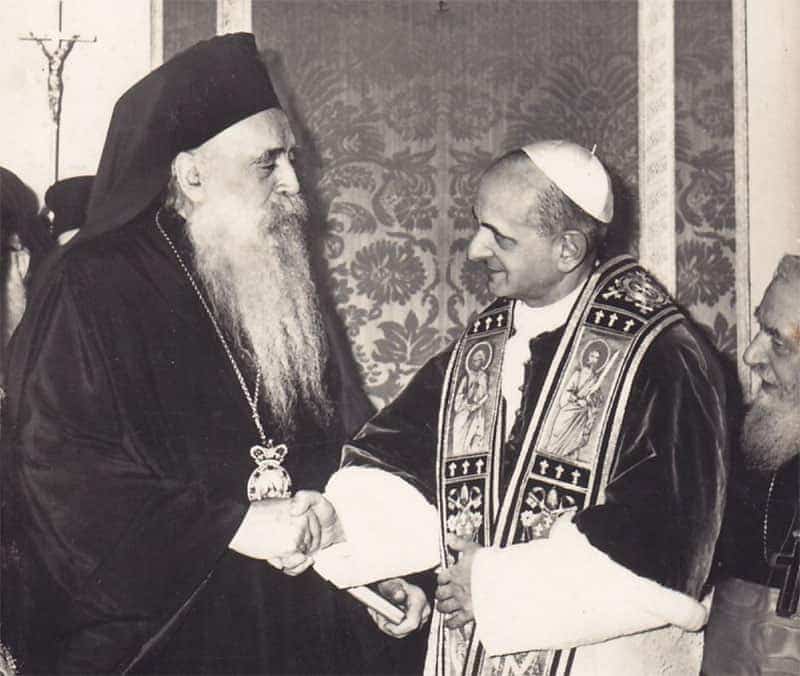 At the Last Supper, the apostles would have heard Jesus' prayer that Christians "may all be one." Sadly, in the year 1054, a formal schism began between the two Churches and, despite attempts at reconciliation, has persisted. A milestone was reached in 1964 when their leaders — Pope Paul VI and Orthodox Ecumenical Patriarch Athenagoras I — met for the first time in many centuries at the Mount of Olives near Jerusalem. The following year, on Dec. 7, 1965, the ecumenical patriarch and the pope lifted the sentences of excommunication each church had levied against the other.
Following that meeting, Pope Paul VI sought to commemorate the occasion through the creation of an institution dedicated to church reconciliation and interfaith dialogue. He ultimately entrusted the project to Rev. Theodore Hesburgh, C.S.C., then president of Notre Dame — and the result was the Tantur Ecumenical Institute.
Tantur launched its first programs in 1972 and has since welcomed more than 5,000 Orthodox, Protestant, Anglican, and Catholic participants. Located between Jerusalem and Bethlehem, it is seen as an oasis of encounter, learning, prayer and hospitality in the midst of the immense geopolitical complexity of the region.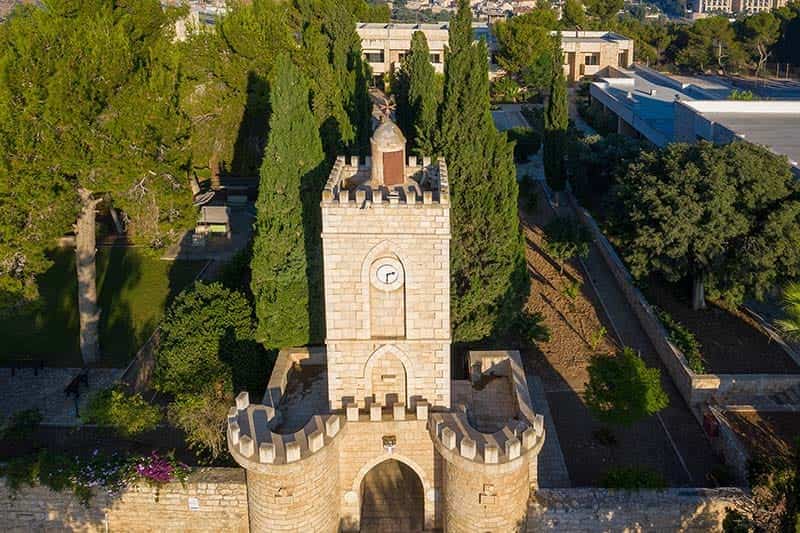 "Since then, the Notre Dame community has felt an intimate link of spiritual fellowship with the ecumenical patriarchate," said Rev. Khaled Anatolios, the John A. O'Brien Professor of Theology at Notre Dame and senior ecumenical fellow of the Tantur Institute. "Ecumenical Patriarch Bartholomew's visit reinvigorates this link and motivates us to work and pray with renewed zeal for greater unity between the Orthodox and Catholic Churches."
Pope St. John Paul II continued the call for unity between Western and Eastern Christianity during his pontificate, famously saying that "the Church must breathe with her two lungs."
He also strove to weed out from Western Christianity the cultural biases that historically led to the colonization of the Eastern Christian Roman Empire by the Crusaders, said Nina Glibetić, an assistant professor in the Notre Dame's Department of Theology.
"Following Pope St. John Paul II's call and his efforts, it is critical that leading Catholic and Orthodox research institutions engage more deeply with one another," said Glibetić, who was recently appointed by Pope Francis as a consultor for the Congregation for the Eastern Churches. "Notre Dame has been doing just that. Our hosting of the ecumenical patriarch is an important event, one that also expresses Notre Dame's broader and longer research commitments toward building East-West Christian understanding."
Since his enthronement in 1991, Ecumenical Patriarch Bartholomew has been a vigorous advocate for friendship and love among Christians and all people of faith. He has had numerous encounters with Popes and other religious leaders and has forged a particularly special bond with Pope Francis. In 2013, Ecumenical Patriarch Bartholomew attended the Papal inauguration, the first such visit of an Ecumenical Patriarch since before the schism in 1054. Since then, he and Pope Francis have spoken together on an array of issues, including combating climate change, care for migrants and the special call for Christians to work and pray for unity.
"When he visits Notre Dame, the Ecumenical Patriarch will find a University community that shares his commitment to civil discourse, ecumenical and interfaith encounter, service to our brothers and sisters in need and care for creation," said Chuck Lamphier, executive director in the Office of Mission Engagement and Church Affairs. "It is fitting, then, that the University will bestow on him an honorary Notre Dame degree."
"In Orthodox theology and early Christian theology, the human being is understood as a world, a cosmos. And the way you treat your neighbor is a reflection of how you're treating the world." —Rev. Fr. Alexis Torrance
Born Demetrios Arhondonis in 1940 on the island of Imvros (today, Gökçeada, Turkey), Ecumenical Patriarch Bartholomew was elected the 270th archbishop of Constantinople and ecumenical patriarch in October 1991. His tenure has been highlighted by ecumenical and inter-religious dialogue — including formal visits with Roman Catholic, Orthodox, other Christian, Jewish and Muslim leaders — as well as efforts to promote religious freedom, human rights and protection of the environment.
Known as the "Green Patriarch" for his commitment to the environment, he encourages his followers to view caring for the Earth as a spiritual responsibility.
One crucial element of his message has been that to heal the environment, we must begin by healing our relationships with each other. It is a constant thread in the patriarch's work, Torrance said.
"In Orthodox theology and early Christian theology, the human being is understood as a world, a cosmos. And the way you treat your neighbor is a reflection of how you're treating the world," he said. "So, in other words, we can't just fix the environment with cold, faceless policies. We heal it in conjunction with the healing of human hearts, in conjunction with the meeting of worlds.
"And this event is a meeting of worlds in all of these senses."