On September 2, 2023, two storied universities come together to make history once again. In a first-of-its-kind matchup, the Fighting Irish and Tennessee State Tigers will face off in the house that Rockne built. This momentous event represents the beginning of a new chapter for both the University of Notre Dame and Tennessee State University, one characterized by mutual respect and the continued pursuit of excellence, both on and off the field.
Learn the historical and cultural significance behind the game while exploring how education, faith, and college sports can help foster connections among diverse communities.
When Two Paths Converge
For the first time in Notre Dame's history, the University will play an HBCU (Historically Black College and University). Watch the video below to learn the meaning of the logo used to mark this historic game and the events associated with it.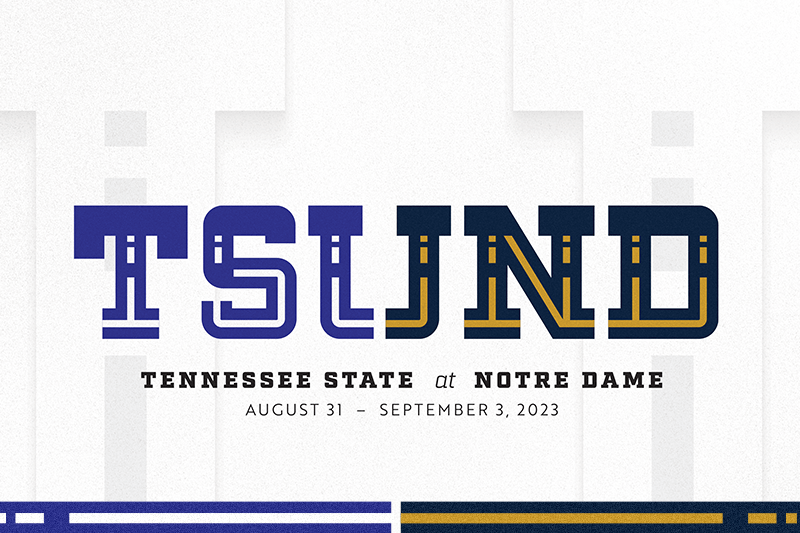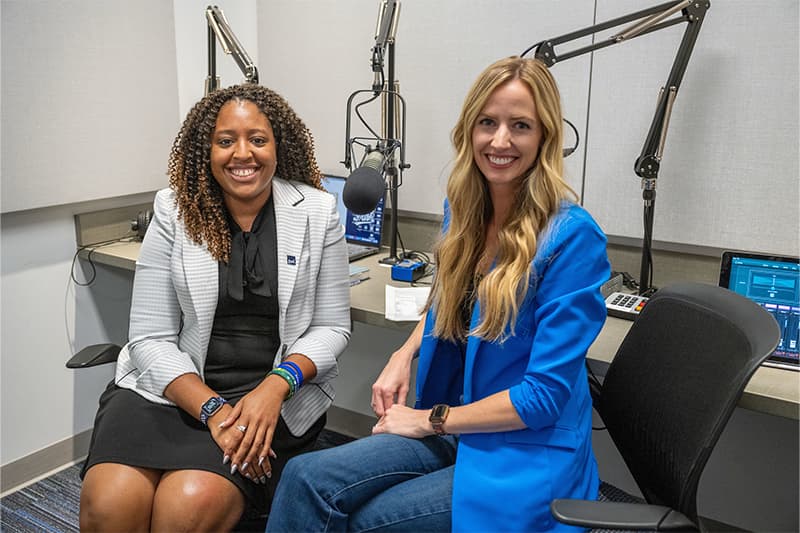 NDWorks Podcast: Tennessee State at Notre Dame
Internal Communications Director Jenna Liberto talks with JP Abercrumbie, executive associate athletics director for culture and engagement, about the parallels between both universities and the opportunities presented by this matchup beyond the football game.
"This game provides an opportunity for individual and collective education, community engagement, and cultural enrichment beyond previous endeavors." – JP Abercrumbie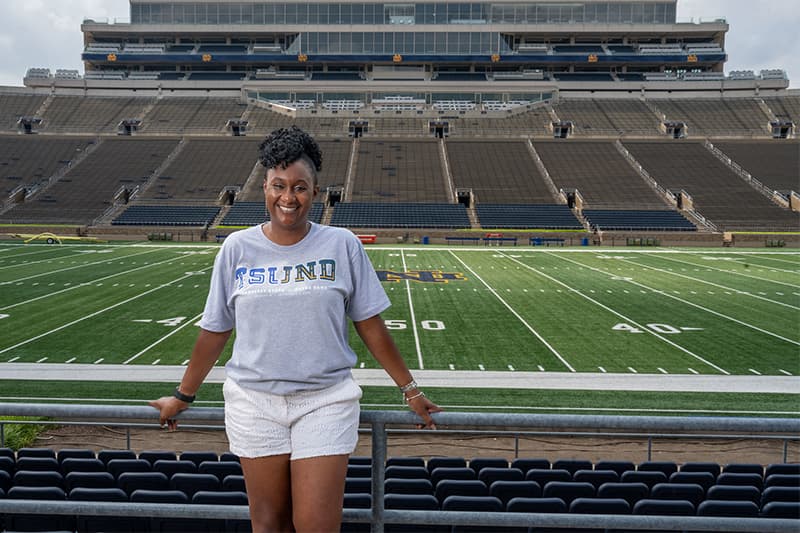 Rich Traditions
When TSU comes to Notre Dame's campus on the first weekend of September, it will be the first football visit from an HBCU. Many people, including Logan, see an opportunity to celebrate the rich traditions of two universities that have distinct cultures of excellence. While their struggles were different in degree and duration, both schools sought to provide education as a means of overcoming historical discrimination in this country.
Building Community
In addition to the normal gameday weekend activities, Notre Dame will offer a number of unique campus events focused on HBCU history and future outlook as well as cultural enrichment, community engagement, and individual and collective education.
In taking the opportunity to cultivate and strengthen relationships, share expertise, and explore common goals in the days leading up to the football game, Notre Dame hopes to establish a foundation for ongoing collaborative opportunities with Tennessee State University that can benefit higher education, educational and professional development access, and the common good for years to come.