In the mid-2010s, Church and parish leaders from St. Austin Parish in Austin, Texas, realized their 50-year-old school, ministry and rectory maintenance costs would soon overwhelm their financial resources.
Updates or reconstruction of the old buildings would cost more than the urban parish could afford, said Patricia Dolese, a graduate of Notre Dame and Texas and a volunteer project manager for the parish.
What they had was prime real estate right next to the expanding University of Texas. But they didn't want to sell their land and move away from their beloved neighborhood and parish church, so they needed to get creative.
"Could our parish dream big enough?" Dolese said.
Did they ever. The parish landed a 99-year land-lease deal where developers are building a tall residential building for Texas students on parish land. The 29-story tower will include a new parish rectory and gym, plus proceeds to construct new school and ministry buildings, and ongoing funds to maintain all of it. The tower will also include 200 affordable housing beds that will help low-income college students save a total of about $2 million per year.
This kind of forward-thinking focus on property and mission is exactly why Notre Dame's Fitzgerald Institute for Real Estate (FIRE) started the Church Properties Initiative (CPI) last year. One of CPI's early research efforts was a case study of the Austin project.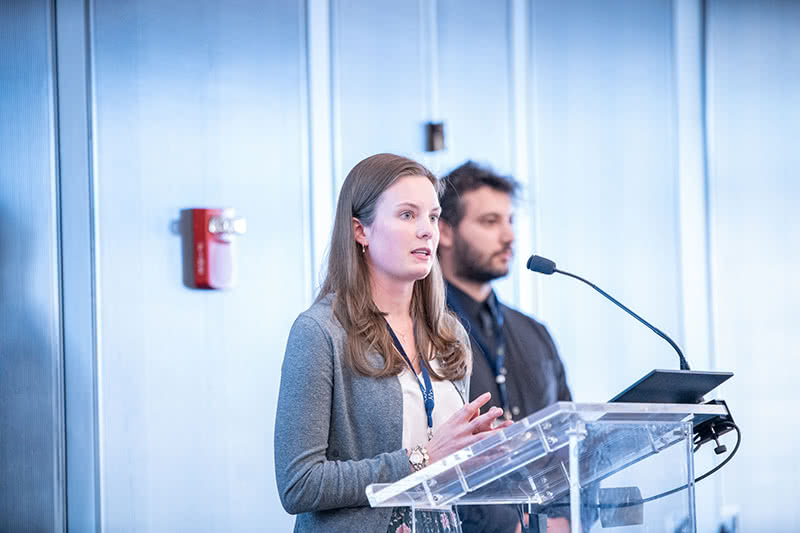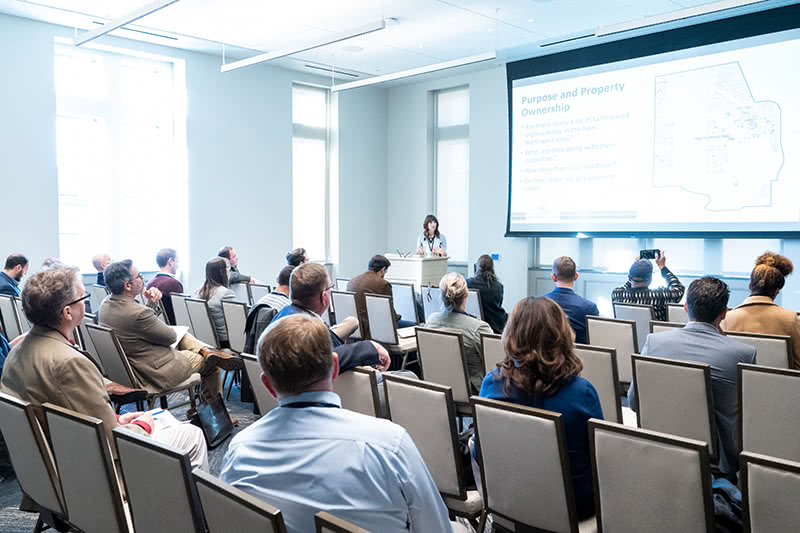 FIRE hosted a conference called "The Future of Church Property" in early November that brought together industry leaders from all over the world, including parish members and development experts from Austin. These initiatives make sense at Notre Dame, considering that the Catholic Church is the largest nongovernmental property owner in the world.
"This fits our mission," said Dan Kelly, a law professor and faculty director of FIRE. Kelly invoked the words of former University President Rev. Theodore Hesburgh, C.S.C.: "Father Hesburgh said a Catholic university is the place where the Church does its thinking. Hopefully, this conference can do that for faith-based property."
Matt Manion, faculty director of the Center for Church Management at the Villanova School of Business, said shrinking parishes generally spend more money on facilities than on mission and programs combined. He noted an example in Quebec, where one parish used to have 10,000 members, the same number shared by 31 parishes today.
"The fundamental challenge is that we have more property than we can use," Manion said.
But Kelly pointed out that the challenge is more complex because some parishes, especially southwestern ones with large Latino populations, are growing. In other parts of the country, some dioceses have under-utilized churches, schools, outreach facilities – and land.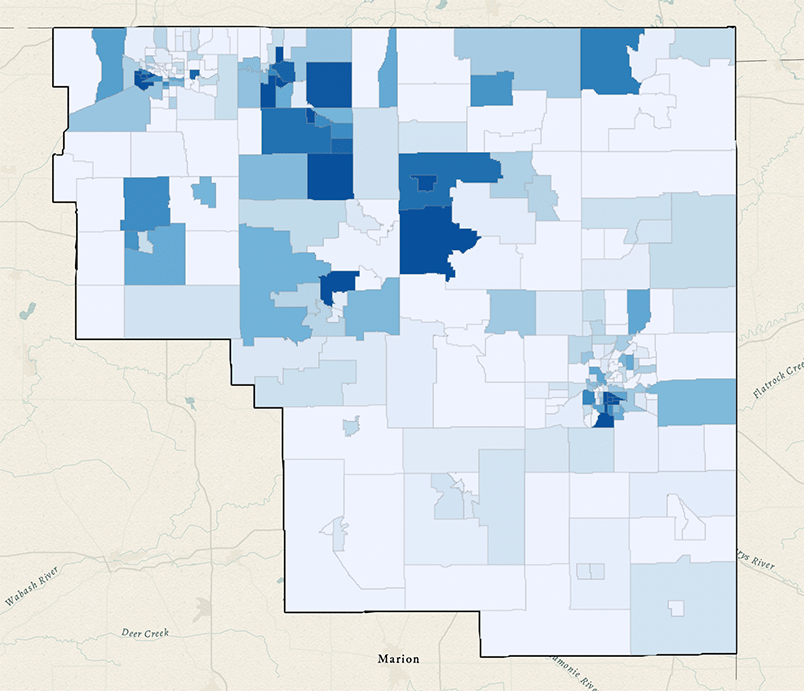 Bishop Kevin Rhoades, Diocese of Fort Wayne-South Bend, spoke at the conference about the challenges and opportunities that vast property holdings create. The Church Properties Initiative is conducting a portfolio assessment of his diocese that includes GIS mapping as a pilot project.
"As a bishop making decisions about diocesan properties, I really didn't have a lot of knowledge in this area, nor the data needed for these decisions," he said. "I was often reluctant to close or sell parish buildings or properties. We tried to think of creative uses for our facilities. Honestly, however, I needed help in this, so it was kind of like manna from heaven when FIRE came to me."
Bishop Rhoades said that two of his specific challenges are buildings in Huntington, Indiana, that were returned to the diocese by an order of sisters, and two downtown South Bend churches a block apart without enough parishioners to support two buildings.
FIRE experts "help us to see our church property as inheritance, and how we might use it to solve our pastoral needs today and into the future," Bishop Rhoades said. "I'm hopeful and confident that the good work and positive results from this pilot in the Diocese of Fort Wayne-South Bend will continue here and expand to other diocese as a wonderful service to the Church and our saving mission."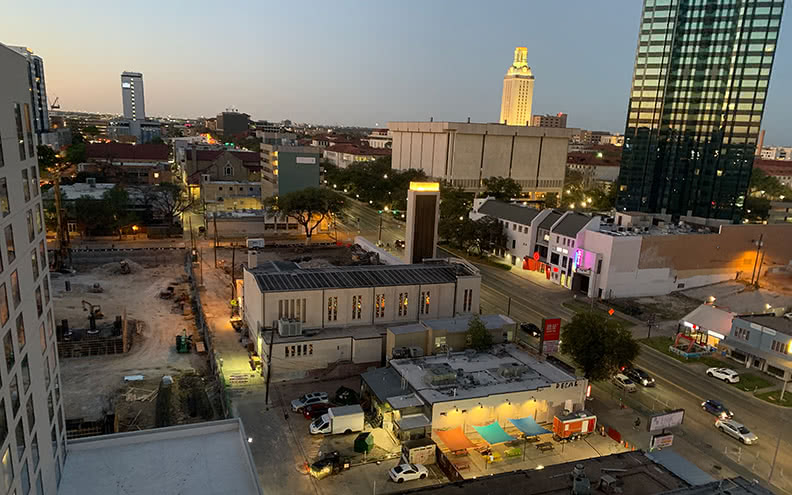 The Austin case study shows what creative approaches can accomplish. Madeline Johnson, CPI's program manager and a former analyst for real estate giant CBRE, conducted the study with that in mind, as well as to engage undergraduate students studying real estate. Johnson, who started in January, is teaching a Church Properties workshop, where students are helping parishes in the Diocese of Fort Wayne-South Bend and the Archdiocese of Chicago.
Despite starting in only 2019, the real estate minor offered through FIRE is the fastest-growing and largest minor at Notre Dame, with 426 students. The institute brings together 22 faculty members from business, engineering, architecture and law to focus on real estate. Johnson will also teach a spring class on Church real estate with CPI program director David Murphy.
St. Austin Catholic Parish was founded in 1908 by the Paulist Fathers religious community. The two-acre parish site serves about 2,000 households in the area, and the pre-K through middle school has more than 200 students.
When projected maintenance costs began to outstrip the cost of new construction, parish leaders began looking at all options. They identified a demand for 100,000 square feet of ministry space beyond the church building, a 53 percent increase over current levels. To assess their options, they hired a real estate broker from CBRE.
"On a human level, this was the most meaningful and rewarding project I've worked on in my 15-year career," said Peter Jansen, a CBRE executive vice president. "From early on, we said, 'How can we not be involved in this project?'"
The team created an RFP (request for proposal) process that led to multiple options and ultimately chose a major developer, Greystar Real Estate Partners, to build a $100+ million residential tower as well as a $44 million, five-story building on the campus to house the school and parish ministries. Greystar will own and operate the housing portion of the tower for 99 years, paying rent to the parish, and after that, the parish will own the entire building, which includes its gym and rectory on lower floors.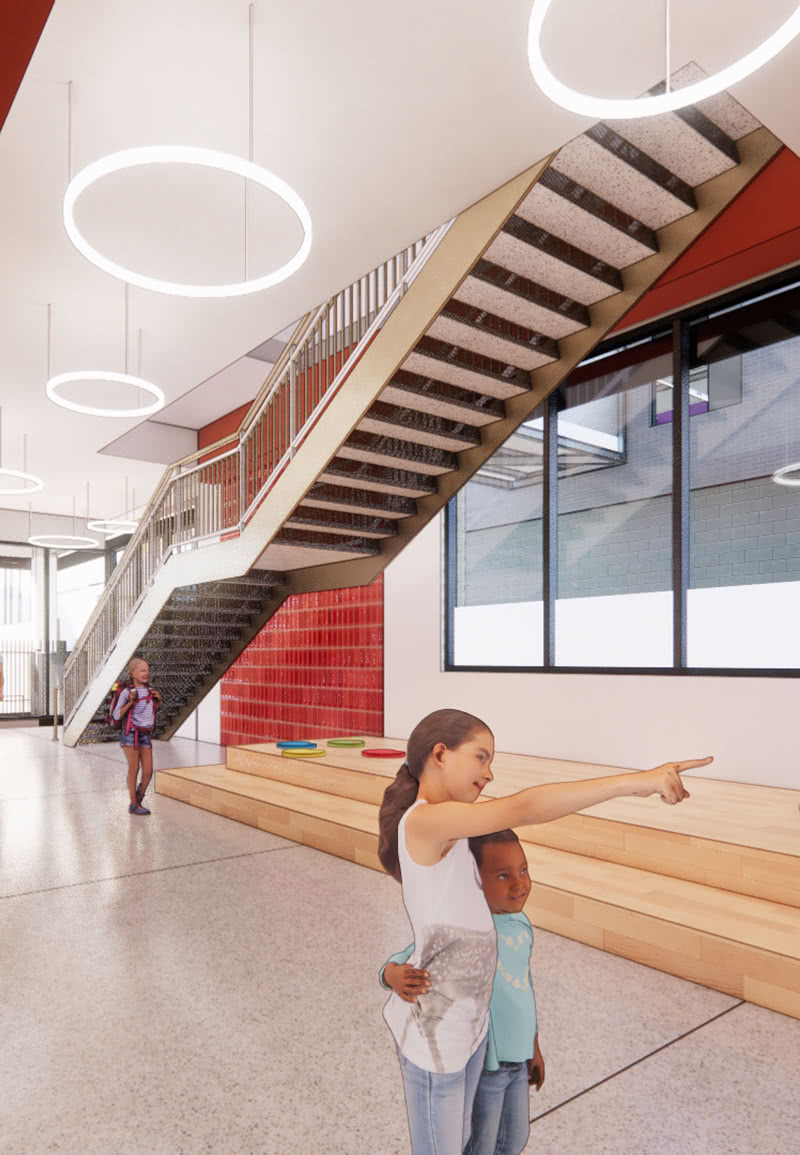 St. Austin is financing the construction through one upfront ground lease payment from Greystar, a $30 million private bank loan and $9 million in bonds purchased by the diocese. Overall, ground lease revenues will cover 88 percent of project costs, with a capital campaign making up the difference. Ground lease payments will continue to provide the parish with a revenue stream beyond the debt repayment period.
Michael Schierl, founder of Julius Capital and Immaculata Law Firm, as well as an ND alum and FIRE Advisory Board member, led this complex financing and said it exemplified an "abundance mentality." Construction began in 2021, and the school temporarily moved to a vacant school property three miles south. Parish ministry and offices relocated to retail storefronts near the church, which will remain.
"The parish has secured a revenue stream to support its ministries for the next century," wrote Johnson in the case study conclusion. "The St. Austin Catholic Parish and School project is a paradigm for other stewards of church land seeking to transform real estate liabilities into assets serving their mission."
Christopher Kennedy, who with Patricia Dolese was a St. Austin project co-manager, said CPI's case study has helped the diocese attract other opportunities and outside donors for their capital campaign. It's also helped garner support from some risk-averse parishioners.
"The study gives us credibility that we're not just drinking our own Kool-Aid," he said.