"I'm interested in advocating a bilateral relationship with African countries. Being in partnership with them is incredibly important for being able to bridge cultural gaps and achieve something together, and to partner to essentially improve others' lives."
Emily Mediate began her Notre Dame education with a passion for global health issues. Now, she'll continue her career with a Rhodes Scholarship to study and research international interventions in Africa.
In her Notre Dame career, Emily engaged in quantitative and qualitative research in Uganda, Sweden and the Netherlands to evaluate the effectiveness of international HIV/AIDS programs in sub-Saharan Africa. Her thesis is titled, "Disabling Donor Demands: The Coercion of the International HIV/AIDS Agenda." The paper presents three ways in which international HIV/AIDS funding has constrained local efforts.
With funding from Notre Dame's Kellogg Institute for International Studies, as well as the Center for Undergraduate Scholarly Engagement, Undergraduate Research Opportunity Programs (UROP), and the Nanovic Institute for European Studies, Emily conducted research on the President's Emergency Plan for Aids Relief (PEPFAR), mined perceptions of NGOs in Uganda, interned in a clinic there, and assessed Ugandan health care facilities.
Emily is originally from Colorado Springs, CO and attended The Classical Academy.
Leadership
Co-Directed the Dean's Fellows in the College of Arts & Letters
Co-led 55 first-year students in the First Undergraduate Experience in Leadership Program
Served on the Student Government Executive Board
Led women's support group at Imani Unidad, an AIDS ministry organization
Co-led and designed curriculum for a semester long course entitled U.S. Healthcare: Policy and Poverty Seminar
Public Service
Interned with the U.S. State Department as Junior Desk Officer for Ethiopia
Co-founded non-profit organization in Uganda, The 31 Lengths Campaign
Interned with Save the Children, UK while studying abroad in London
Interned with the Palliative Care Association of Uganda to assist HIV/AIDS clinic with basic medical care through the Kellogg Institute for International Studies
Coordinated children's education program at the Homeless Family Center in Vero Beach, Florida through Notre Dame's Summer Service Learning Program (SSLP)
Tutored in Paintsville, Kentucky at Our Lady of the Mountains elementary school as part of a spring break Appalachia seminar through Notre Dame's Center for Social Concerns
Led an Urban Plunge trip to Father Woody's Haven of Hope in Denver, Colorado through Notre Dame's Center for Social Concerns
Scholarship
Double major: Africana studies and pre-health studies
2016 Rhodes Scholar
International Development Fellowship with the Association of Volunteers in International Service (AVSI) in Uganda, Kellogg Institute for International Studies (2015–16)
International Scholar, Kellogg Institute for International Studies (2012–15)
Senior thesis evaluating the impact of foreign aid on HIV/AIDS in Sub-Saharan Africa
Public Service Scholar, B.A. Rudolph Foundation
Scholarship in Service, Margaret M. Beeler Memorial Foundation
Best Government and Policy Project, Harvard National Collegiate Research Conference
Kellogg/Kroc Undergraduate Research Grant, Uganda, Kellogg Institute for International Studies
Summer Internship, Uganda, Kellogg Institute for International Studies
Senior Research Grant, Nanovic Institute for European Studies
DaVinci Research Grant, College of Science and College of Arts and Letters
Conference Attendance Grants, Center for Undergraduate Scholarly Engagement and Kellogg Institute for International Studies
Quotes
We are tremendously proud of Emily Mediate for this well-deserved honor. Congratulations also to the faculty who taught Emily and to the Center for Undergraduate Scholarly Engagement who put in countless hours assisting Emily and other candidates for the Rhodes and other scholars' programs.
Notre Dame's continued success with these prestigious fellowships speaks to the caliber of our academic program and our students. Emmie Mediate is the latest example of our young graduates being honored internationally for their commitment to improving the world through research and service.
The news that Emmie has won a Rhodes Scholarship comes as no surprise, as a spirit of service and global citizenship fueled her studies and personal growth here at Notre Dame.
I had the pleasure of teaching Emmie her first semester at college. She was a delight, and I am so pleased for her winning a Rhodes scholarship and going on to Oxford. It is an honor to have had the opportunity to help her one step along the way. Emmie is special, and I expect her to do important things with her career and life. That Notre Dame has such a high concentration of truly special undergraduate students in one place makes it an amazing place to teach and work.
Emmie Mediate is an exemplar of scholarly engagement. She pursued research, internships, leadership activities, and service that built on her coursework to demonstrate a sustained commitment toward improving the effectiveness of foreign aid efforts, especially in East Africa.
Emmie is an incredible student and human being and a leader among her peers. In addition to her academic prowess, she possesses remarkable creativity, maturity, and leadership and problem-solving skills. All of us at Kellogg are very proud of her.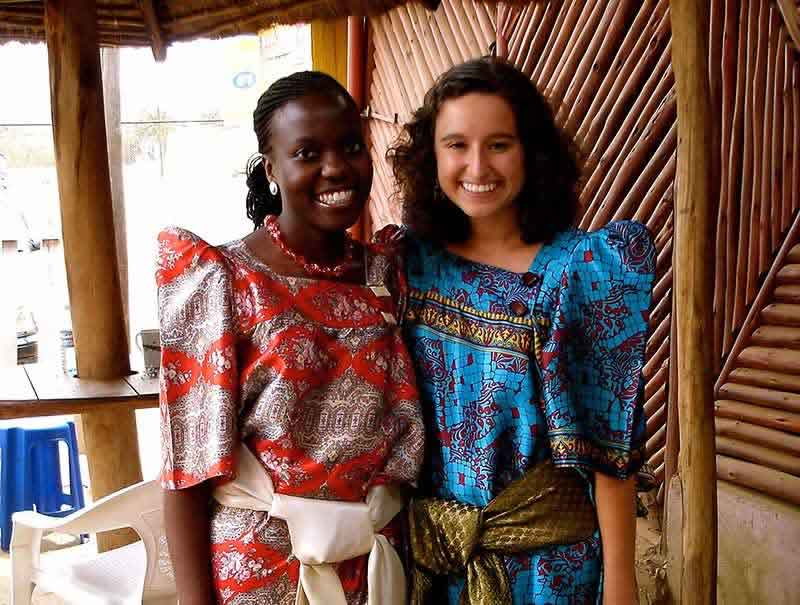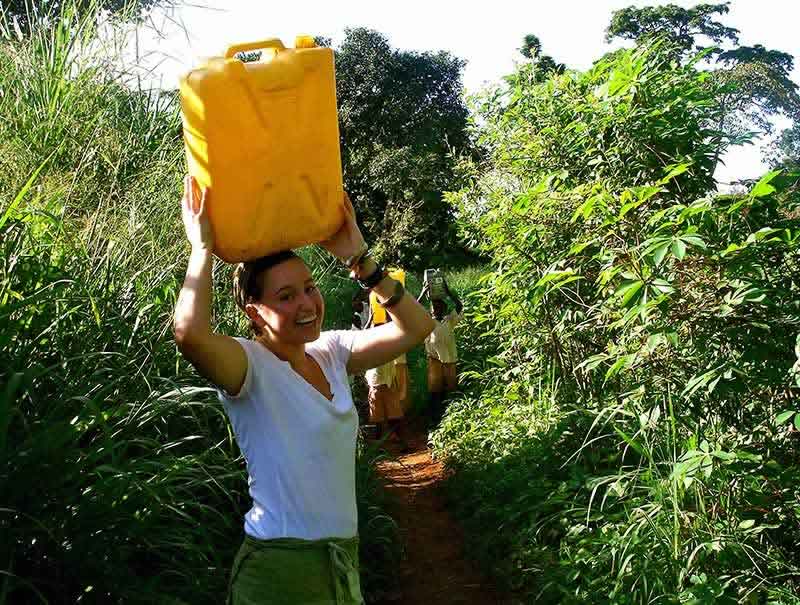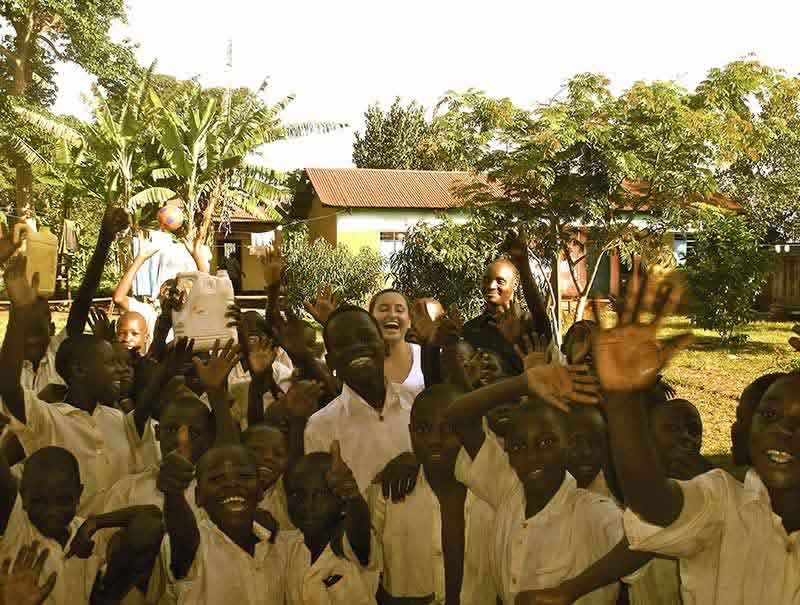 University of Notre Dame Rhodes Scholars
Robert Shea '23
James Greene '48
Herman H. Hamilton '50
Dennis Moran '53
Donald C. Sniegowski '56
Dennis Shaul '60
Robert McNeill '63
John Gearen '65
John P. Santos '79
Robert Vonderheide '85
Teresa Doering-Lewis '86
Gregory Abowd '86
Eva Rzepniewski '97
Eugenio Fernandez '97
Andrew Serazin '03
Alex Coccia '14
Emily Mediate '15