Faith and Reason:
Notre Dame-Newman Centre to engage Irish millennials
November 23, 2017
Culminating a four-day visit to Ireland, University of Notre Dame president Rev. John I. Jenkins, C.S.C. joined the Most Rev. Diarmuid Martin, Archbishop of Dublin, today to inaugurate the Notre Dame-Newman Centre for Faith and Reason here in the nation's capital with a Mass at the historic Newman University Church.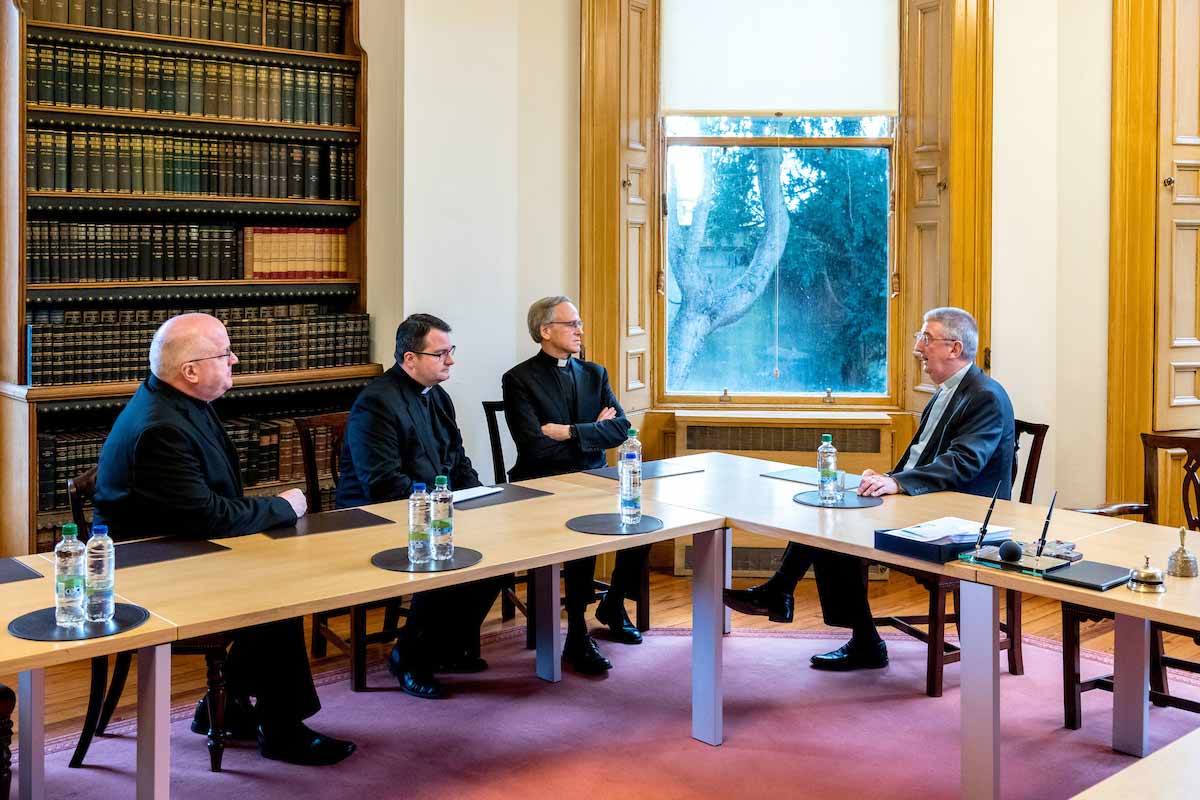 Fr. Jenkins and Archbishop Martin, along with Rev. William Lies, C.S.C., vice president for mission engagement and church affairs, and Rev. William Dailey, C.S.C., director of the Notre Dame-Newman Centre met earlier in the day at the Archbishop's residence to discuss the aspirations for the center. At the Archbishop's invitation, Notre Dame agreed last year to steward the historic church by establishing a center there designed to engage young professionals. The center is named for the church's founder Blessed John Henry Newman.
Today's Mass, followed by a Thanksgiving dinner for Notre Dame students and friends hosted by Martin and Carmel Naughton, was the capstone in a series of events that included a lecture last night by Irish scholar and Notre Dame theology professor Cyril O'Regan on Newman's legacy; and the premiere of a new Mass by Irish composer Patrick Cassidy performed by the National Orchestra of Ireland.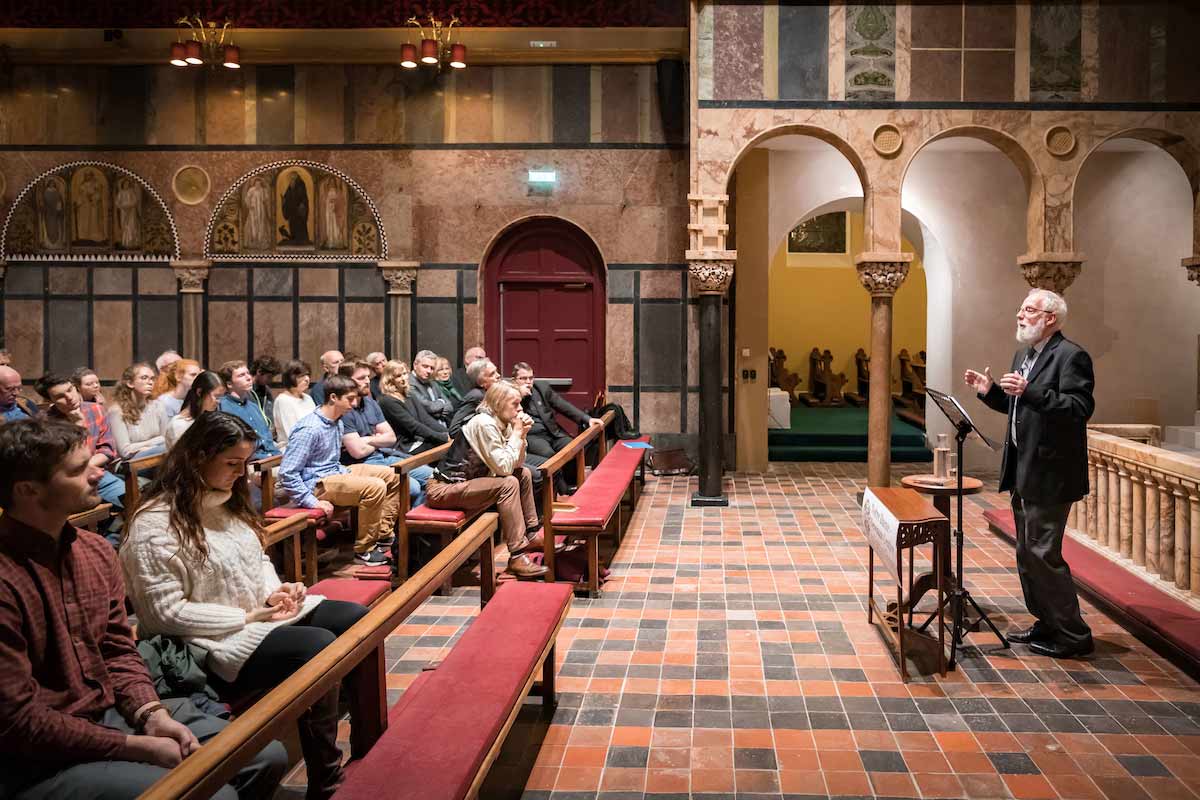 Yesterday Fr. Jenkins met with Irish prime minister Leo Varadkar to discuss the Centre and other Notre Dame initiatives in Ireland. Joining them was Notre Dame vice president and associate provost for internationalization Michael Pippenger and Paul J. Browne, vice president of public affairs and Communications.
Prime minister—or Taoiseach—Varadkar engaged Fr. Jenkins in a conversation on how faith manifests itself at Notre Dame. Varadkar, who served as minister of sport when the Notre Dame football team played Navy in Dublin in 2012, also invited Notre Dame to return. He said the Irish still remember the contest fondly and the positive impact it had on tourism during the economic downtown of the time.

Pippenger briefed the Taoiseach on Notre Dame's joint programs with University College Dublin and Trinity College, and Notre Dame programs at Kylemore Abbey on Ireland's west coast. They also discussed the possibility of joint funding for faculty research here and at Notre Dame.
Fr. Jenkins told the Taoiseach how Notre Dame hoped to engage Irish millennials at Newman Church, where the night before the historic church was filled to capacity to hear the premiere of Cassidy's Mass.
Earlier in the week Pippenger met with university officials at Dublin City University and University College Dublin, where over the last five years 427 students have taken courses. Pippenger engaged with three Notre Dame undergraduates Tuesday on the UCD campus where they reside. They were Joe Cook, Mechanical Engineering and Theology, Eric Duarte, and Brittany Margritz, both Civil Engineering majors. All three are juniors.
In reflecting on Notre Dame's role in Ireland, Fr. Jenkins said, "You don't become a global university simply by opening an office in a foreign country or city, you become a global university by engaging the world in a deep way." He added that, "Ireland has a special place in Notre Dame because of our historical connection…We are deeply engaged in its culture, religion, art, society and all those ways."
"There are a lot of Irish bricks that built (the Notre Dame) campus. I think it's right that Ireland's a place where we are really investing our time and learning," Fr. Lies observed. "It's really important for us to be able to make some contributions and learn from the Irish people and the Irish Church."