A team of Notre Dame engineers had a clear goal: design a shelter that could be quickly deployed in the field, but also reduce fuel consumption in heating and cooling.
A New Angle
Dr. Ashley P. Thrall, director of the University's Kinetic Structure Laboratory, and her team drew inspiration from origami, the ancient art of folding paper into amazing creations. Thrall is the Myron and Rosemary Noble Assistant Professor of Structural Engineering. The Kinetic Structures Laboratory is the only university laboratory in the United States that is dedicated to investigating kinetic structures for civil engineering applications.
"When Dr. Thrall showed me around the lab, there were moving structures and origami structures," said Angelene Dascanio, an undergraduate student on the team. "It really changed my view of what I thought research entailed. She encouraged me to use my creativity in creating these designs."
A Bolt of Insight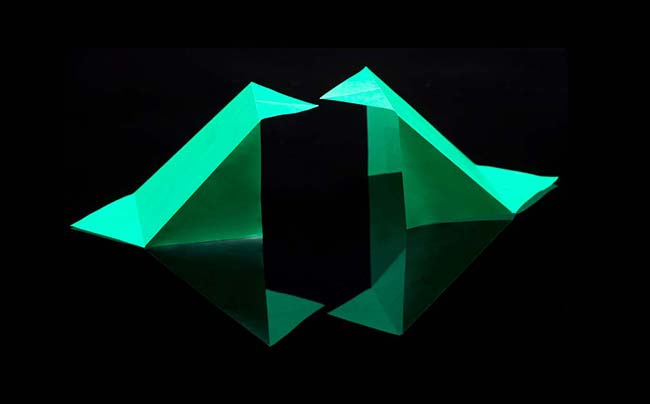 The team of Thrall, Dascanio and Chad Quaglia, M.S. '14, experimented with paper models in weekly team meetings. During one of their discussions, Dascanio laid her cell phone on the tail fold of a paper model to keep it from moving. When the larger part of the paper rose from the desk, Thrall had a bolt of insight – they could use a unique lever system to lift the heavy side panels and erect the four-part structure. The lever system developed by Thrall and her team allows for quick deployment of the structure walls. Without it, raising the walls would be a more laborious process involving more personnel and time.
This animation shows the process of assembling one of the structures.
(Scroll to animate)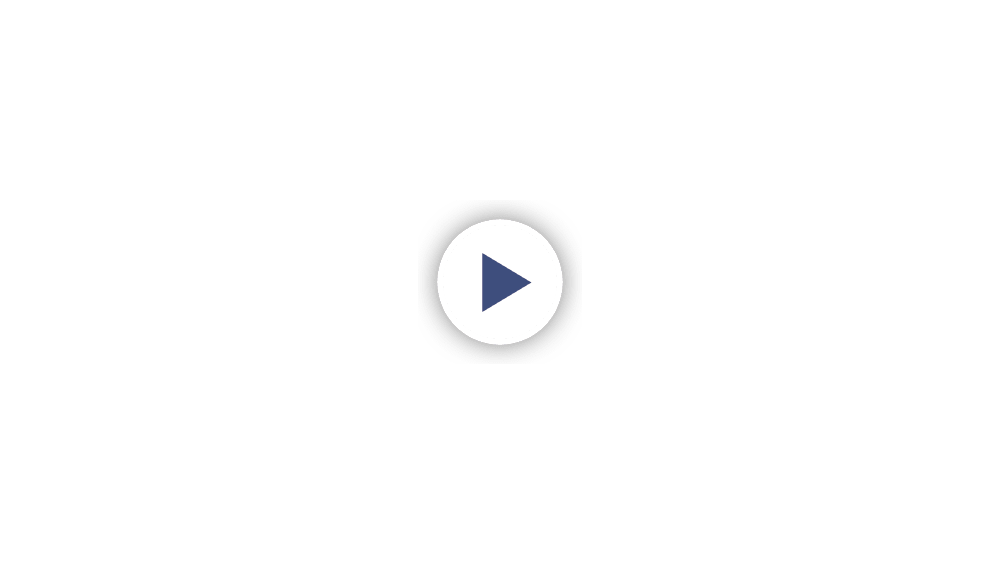 Solving Formidable Problems
The origami-inspired shelter in development at Notre Dame solves a formidable problem. The U.S. Army Natick Soldier Research, Development and Engineering Center is funding the research. Soldiers are often stationed in extreme environments, from desert to mountain conditions. The military spends millions of dollars every day on fuel for air conditioning or heat. When the cost of the fuel, transportation and security for fuel missions is combined, a gallon of fuel can cost hundreds of dollars. More importantly, hundreds of Americans have died during fuel missions in Iraq and Afghanistan.
The shelter designed by Thrall and her team would reduce energy consumption by 70 percent, could be deployed by a few soldiers in less than an hour, and could be transported by plane, ship or truck on a standard military pallet. The thermally insulated rigid-wall structure could save the military hundreds of millions of dollars a year in fuel costs when compared to canvas tents. It also holds great promise as an environmentally friendly shelter for disaster-relief efforts around the world.
70%

Reduces energy consumption by

air-liftable

on a standard military palette
First rigid-wall structure that is

1 hour

May be deployed by a few soldiers in less than
This effort is an interdisciplinary project with mechanical and electrical engineering faculty, postdoctoral research associates, and students who are developing optimized control systems for heating and cooling to further reduce energy consumption.
Principal Investigators on this project are:
Dr. Mihir Sen (Lead), Professor, Aerospace & Mechanical Engineering
Dr. Panos Antsaklis, H. Clifford and Evelyn A Brosey Chair Professor, Electrical Engineering
Ann-Marie Conrado, Assistant Professor, Art, Art History & Design
Dr. Samuel Paolucci, Professor, Aerospace & Mechanical Engineering
Dr. Ashley P. Thrall, Myron and Rosemary Noble Assistant Professor of Structural Engineering, director of Kinetic Structures Laboratory, Department of Civil & Environmental Engineering & Earth Sciences
This material is based upon work supported by the U.S. Army Natick Soldier Research, Development and Engineering Center (NSRDEC) under Contract W911QY-12-C-0128